How Did Colin Powell Meet His Wife, Alma Powell?
Colin Powell, the first Black U.S. Secretary of State, has died. The politician was 84 years old. Here's a look at Powell's death, life, and how he met his wife, Alma Powell.
Colin Powell's death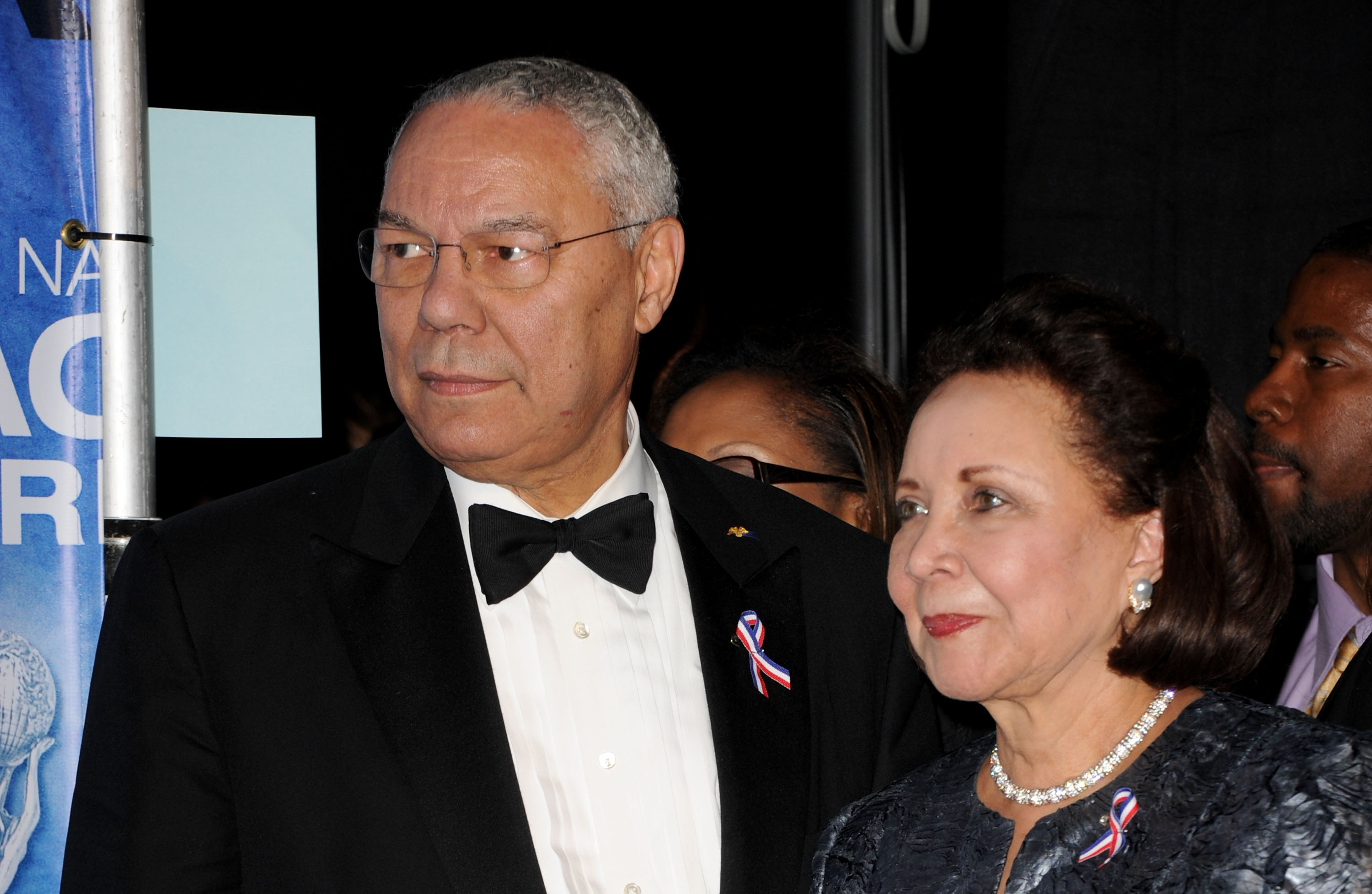 Powell died on Oct. 18, 2021 as a result of coronavirus (COVID-19) complications. In a Facebook statement, Powell's family said the former secretary of state was fully vaccinated. He was also reportedly battling cancer. Powell had multiple myeloma, according to CNN.
 "We want to thank the medical staff at Walter Reed National Medical Center for their caring treatment," wrote Powell's family in the statement. "We have lost a remarkable and loving husband, father, grandfather and a great American."
Colin Powell's wife
How did Colin Powell meet his wife, Alma? Powell met his wife in November 1961 during a blind date. His Army roommate, Michael Heningburg, was going to pick up his girlfriend. Heninburg asked Powell if he could entertain Alma, who was a friend of his girlfriend. Powell went on the date as a favor. At the time, he considered himself on the "inactive list" when it came to dating, but he decided to meet Alma and "run interference" for his friend.
When Powell first laid eyes on Alma, he was in awe. In his autobiography, My American Journey, he describes her as "fair-skinned with light brown hair, and a lovely figure." Powell goes on to say he was "mesmerized" by Alma's eyes and the way she "moved gracefully" and "spoke graciously." He says he decided then and there that the blind date might work out after all.
Powell's wife told her version of their first meeting in the autobiography. She says she was arguing with her roommate because she didn't want to go on a blind date. According to Alma, she didn't do that kind of thing and was resistant to the arrangement. She says she didn't go on blind dates and was opposed to dating soldiers.
Powell says Alma tried to repel her potential date by dressing "weirdly" and wearing a lot of makeup. However, after she peeked into her living room and saw Powell, she decided to change her outfit and re-do her makeup. After a successful date, Powell asked Alma out again, and they soon became exclusive.
The couple soon became 'inseperable'
Alma met Powell's family and fit in right away. Powell says there was initially some hesitance (his family is Jamaican and Alma was not), but his family knew he was getting older (he was in his mid-20s at the time), and they wanted to see him get married and have children someday. Powell says his relationship with Alma continued to get serious. They became "inseparable." He admits he couldn't wait for the Army inspections to be over for the week so that he could meet up with his new love. At that point, he says he was falling in love.
A few months later, Powell was given orders to go to South Vietnam as an adviser. This was a big step in his career. He excitedly told Alma about his new role, but she wasn't pleased. According to Powell, Alma told him she wouldn't contact him during his absence if she was only going to be a pen pal.
The next day, Colin asked Alma to marry him. Her response showed him how much he loved her. At the time, Powell didn't have a ring, but he says he made it up to her later. "I eventually did, with a fairly nice rock," he says. Powell married Alma on Aug. 25, 1962.
Follow Sheiresa Ngo on Twitter.