How Did Dylan Sprouse React To Cole Sprouse's New Movie 'Five Feet Apart'?
Five Feet Apart is set to hit theaters this week and by the looks of the trailer, it is going to be a major tear jerker.
With the premiere just taking place, many people in the audience couldn't control their emotions as Cole Sprouse and his co-star Haley Lu Richardson pulled at everyone's heartstrings with their on screen romance.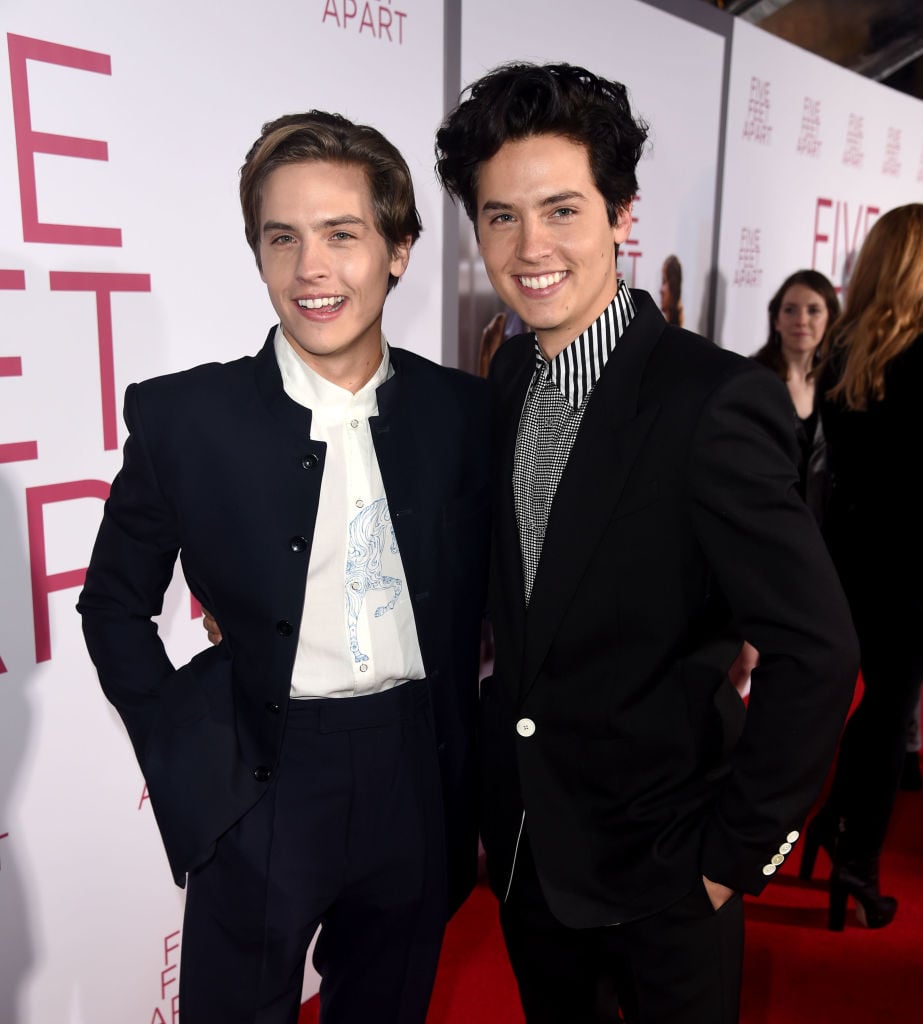 Not only did movie goers try to keep it together during the film, Cole Sprouse's own brother, Dylan, was one who was moved to tears.
Cole is happy he could make his twin brother cry
At the premiere of Five Feet Apart the took place in Hollywood on March 7, many were ready to see a film they have been patiently waiting to experience.
The film stars Riverdale's Cole Sprouse and Haley Lu Richardson as two patients with cystic fibrosis who fall in love even though they are urged to stay from each other due to their health.
The story has garnered such a large fan base, many attended the premiere waiting to see Will and Stella romance on the big screen.
Some even found it hard to keep their emotions in check even while at the premiere.
In a recent Instagram post by Cole Sprouse, he revealed that many individuals were moved to tears that night, including his twin brother, Dylan.
In the post, Spouse starts out by thanking his fellow cast and crew members for all of their hard work and for bring a story to life that made his dad and brother cry.
He wrote, "As we push into the final week before the 'Five Feet Apart' opening this Friday, I just wanted to say how proud I am of everyone in this photo. To make my brother and father cry in a room full of young women and business professionals is something I'll smile about for the rest of my life. Justin Baldoni, can't put into words how impressed you're about to make everyone, and thank you for the late nights spent editing Haley Lu's snot from her crying scenes. Can't wait for you guys to see the film."
While we would have all loved to see Dylan Sprouse shed a tear or two while watching his brother make everyone believe in love again, the actor shared that wasn't the case.
Many have a hard time believing Dylan's story
Even though Cole Sprouse completely called his brother out for crying during the movie, Dylan Sprouse has a completely different take on the situation.
Shortly after the Riverdale actor shared his post on Instagram, Dylan Sprouse shared his own post congratulating his brother and setting the record straight that he did not cry.
"Very proud of Cole Sprouse for all his hard work on 'Five Feet Apart'even though he's dressed like when SpongeBob goes to prom. I swear I'm tough and didn't cry in the theatre and if anyone saw me do that, they were being deceived," Spouse wrote.
"All of the performances in this are amazing and you all should see it soon so we can **not** cry together. Happy I got a chance to cheese with Cole on this special occasion.
Even Dylan Sprouse doesn't want to admit that Five Feet Apart got the best of him, we won't have a problem openly sobbing in theaters when this film is finally released.