How Did Ed Sheeran and Cherry Seaborn Meet?
Award-winning singer-songwriter Ed Sheeran is known for his many hit singles about love and romance. His lyrics clearly come from a place of experience because Ed Sheeran has been together with his significant other, Cherry Seaborn, for quite a while now.
No doubt there are many fans who are curious about Ed Sheeran's relationship. So, if you would like to learn more about the musician and his love life, read on below to find out some interesting information.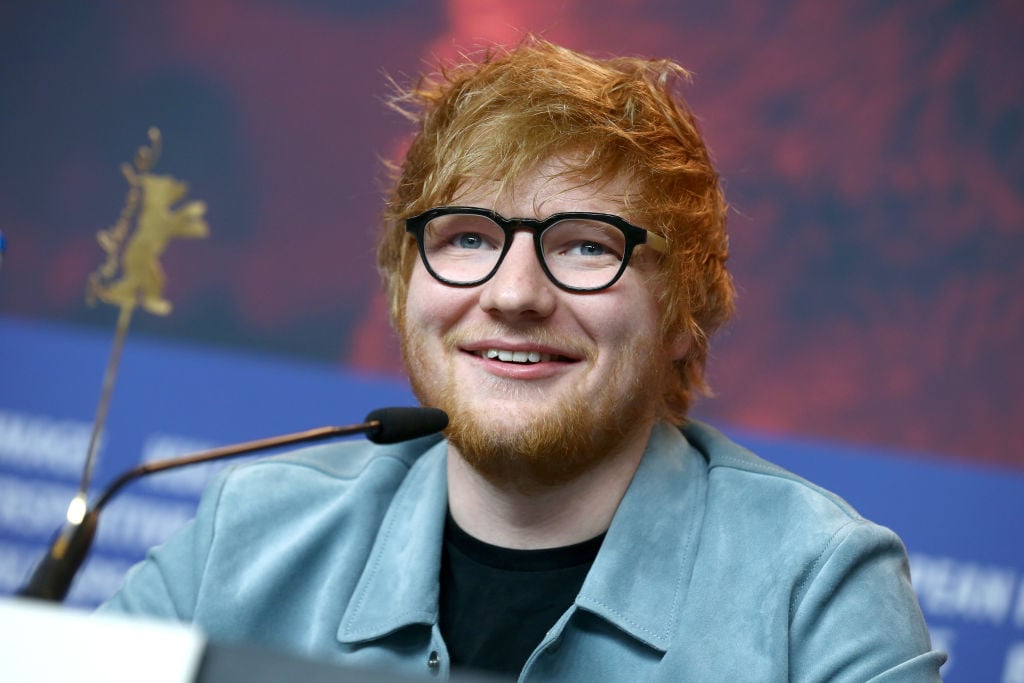 Ed Sheeran and Cherry Seaborn went to school together
Sheeran and Seaborn have a pretty long history together. The two of them reportedly met as students at a secondary school in Suffolk, England. They were both only 11 years old.
However, they did not find true love in one another at that time. Ed Sheeran dropped out of school at the age of 16. He ended up moving to London to pursue a career in music. Meanwhile, Cherry Seaborn completed her education. Cherry then attended Duke University in the United States. She ultimately graduated with a degree in molecular biology.
Ed Sheeran and Cherry Seaborn reconnected as adults
Many years after they both left school, Ed and Cherry each were leading separate lives. Ed Sheeran, of course, became an international celebrity and one of the most well-known singers today. Cherry Seaborn found a career in consulting and she currently works at renowned accounting firm Deloitte.
The two former classmates reconnected when they happened to meet in America. Ed Sheeran revealed: "One of our best friends worked on my tour, so when we came to New York, where [Cherry] was living at the time, we hung out and reconnected through our mutual friend."
Reportedly, they began dating in 2015. Their first date was at none other than Taylor Swift's Fourth of July party that year. Fans also began to speculate on Ed Sheeran's relationship status when he and Cherry Seaborn were spotted in various cities together.
Ed Sheeran took a break from music because of Cherry Seaborn
Fans of Ed Sheeran might remember that he went on a bit of a hiatus in 2016. After consecutively releasing music and touring for several years, he decided to take a break to focus more on his personal life.
According to Sheeran himself, it was around this time that Cherry Seaborn quit her job in New York and moved to London. "We were just basically like, 'Let's quit our jobs and have a year of forming a tight bond.'" he once shared. "So we went traveling and spent every day for a year together."
Ed Sheeran and Cherry Seaborn got married in a secret ceremony
Ed Sheeran is constantly in the public eye. But, it is clearly important to him to keep some parts of his life, such as his romantic relationships, private.
While he did announce that he and his girlfriend got engaged back in January 2018, the singer-songwriter was very secretive about their wedding. In fact, it only came out in February 2019 that the two of them had gotten married a few months earlier.
According to a source who told The Sun, Ed Sheeran and Cherry Seaborn tied the knot "a few days before Christmas" in a very small ceremony with just close friends and family in attendance.
"There were only 40 people – so no Taylor Swift, record company executives or any royals or pop star pals," the source said. "He wanted no fuss and he wanted it to be something entirely for them – just a tiny winter wedding."
Now that Ed Sheeran and his partner are very much married, only time will tell what the future holds for the couple. Ed Sheeran said in 2017 that he believes "the meaning of life is to start a family and pass on knowledge to them and be loved and be loving," so it seems that a baby could be something that we will get to see in the coming years.