How Did Elisabeth Hasselbeck Meet Her Husband, Former NFL Player Tim Hasselbeck?
For a few years, Elisabeth Hasselbeck was one of the most controversial figures on television. It seemed like not a week went by where she wasn't in the news for one outlandish comment or another. But it's been a while since you may have heard from her.
Why is that? And what's the story behind her and her husband, former NFL quarterback Tim? Let's take a closer look at how they met and where they are now.
Elisabeth Hasselbeck's rise to stardom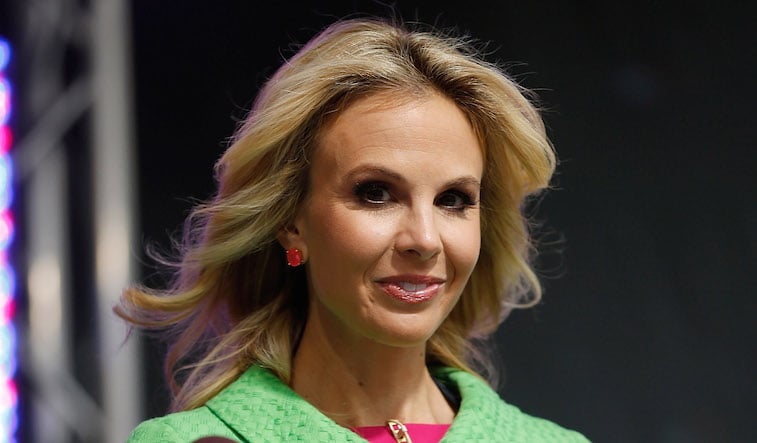 Elisabeth first gained fame as a contestant on the television reality show competition Survivor. In her 2002 appearance on the show, she came in fourth place. She then moved on to host the ABC daytime talk show The View for a decade. She was also the co-host of Fox and Friends for two years on the Fox News Channel.
Elisabeth was never one to shy away from controversy when she hosted The View. She often clashed with her co-hosts, including Whoopi Goldberg. Some of her more famous on-air spats include verbally sparring with the likes of Bill Maher, Melissa Etheridge, and then-U.S. President Barack Obama.
Tim Hasselbeck's NFL career overview
While Tim's brother Matt received more acclaim for his pro career as a long-time starter for the Seattle Seahawks, Tim also played professionally at the NFL level. The Buffalo Bills signed him as an undrafted rookie free agent in 2001. He played for the Washington Redskins and New York Giants, playing one game for the Arizona Cardinals. The Hasselbeck family has another former NFL member as well: Matt and Tim's father Don was once a tight end.
Tim gained greater notoriety for his time as an NFL TV analyst following his playing career. He was part of the first group of participants in NFL Films' "Broadcast Bootcamp" in 2007 along with a few other players. He was on TV almost immediately after that, serving as a color commentator on an Arizona Cardinals vs. Baltimore Ravens game on Fox in September 2007. Tim later served as a studio analyst for ESPN covering the NFL.
In 2010 he swapped places with his wife Elisabeth, co-hosting The View while she joined the team at ESPN's NFL Live for a day.
How did Elisabeth Hasselbeck meet her future husband, former NFL player Tim Hasselbeck?
Elizabeth and Tim met when they were students at Boston College in Massachusetts. Tim played for the football team there while Elisabeth was a softball player. They got married on July 6, 2002, in Rhode Island. Where are they now?
While they were in the Big Apple for Elisabeth's TV career for quite some time, they no longer reside there. The couple moved from New York City to Nashville recently.
In 2015, Elisabeth quit The View to spend more time with the couples' children. They have three: Grace Elisabeth, Taylor Thomas, and Isaiah Timothy.
According to Elisabeth, the move to Nashville was a positive one for the family:
"In leaving, Nashville's been really good to us. I have to say we get a lot of the why's we moved now. We just heard God calling us there and did that in time."
Elisabeth may have retired to become a full-time Mom, but it's safe to say the family is financially comfortable: according to CelebrityNetWorth.com, she has a net worth of $16 million after earning an annual salary of around $3 million during her TV career.
Life may be quieter for the Hasselbecks now, but it seems as if it's going quite well. Whether Elisabeth ever returns to TV is anyone's guess, but as of right now she seems content to raise her family out of the spotlight.