How Did Emily Ratajkowski Get Famous?
There's a lot more to Emily Ratajkowski than you might expect. Before appearing in a viral music video, she was already a rising star.
She's known as the "Blurred Lines" Girl, but there's a lot more to Emily Ratajkowski than you might expect. Before the music video came out, she had done several small acting roles.
But because of the success of Robin Thicke's song, (and the way her rockin' bod stole the video) Ratajkowski catapulted to fame after it was released. Here's the story of how Emily Ratajkowski became famous.
Emily Ratajkowski starting out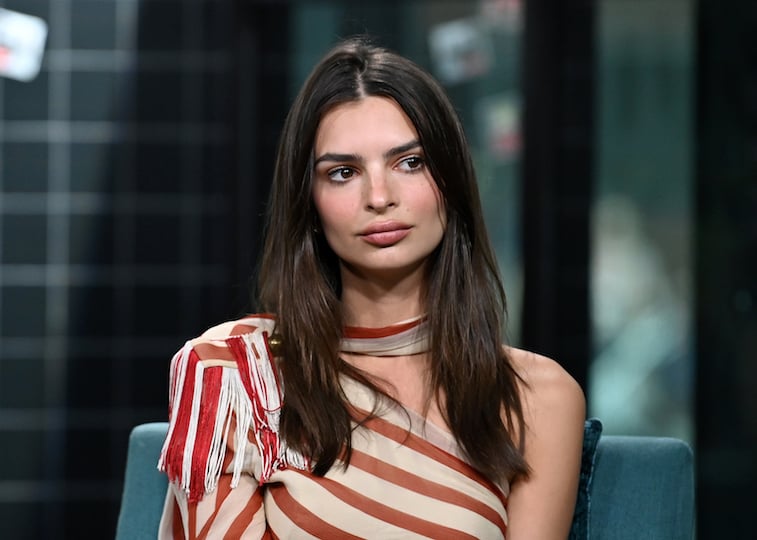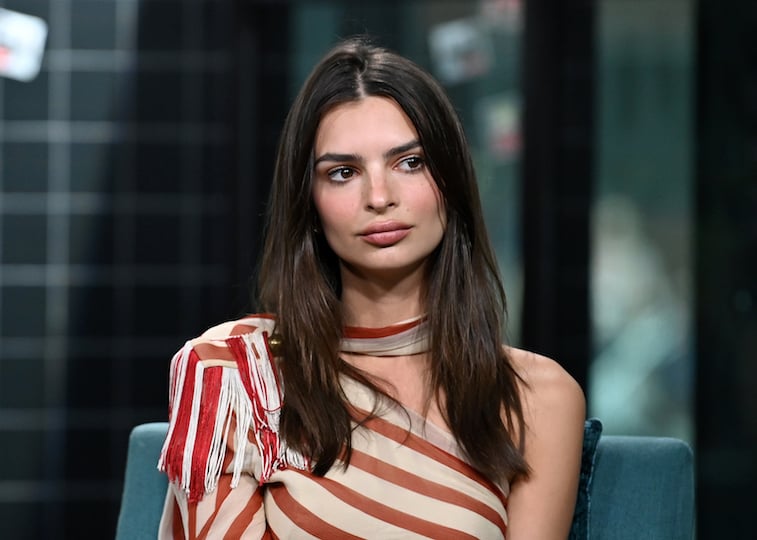 As a child, Ratajkowski loved theater, and was especially obsessed with the play Cats. She would often put on performances for her parents. "Every home video turned into a musical theater performance," Ratajkowski told the Editorialist.
A talent agent Ratajkowski met through pressure from her acting coach hooked her up with Ford Models, and they signed her at the age of 14. From that moment, everything started moving quickly. In addition to modeling for Nordstrom and Kohl's, she landed a role on Nickelodeon's iCarly, and then a part opposite Ben Affleck in Gone Girl.
Music video success for Ratajkowski
Before "Blurred Lines," Ratajkowski had done two other music videos: "Fast Car" by Taio Cruz and "Love Somebody" by Maroon 5. But when the offer came to do Blurred Lines, Ratajkowski was hesitant, not wanting to get pigeonholed as just a video girl.
Thicke first noticed Ratajkowski from her cover photo on the high-minded erotica magazine Treats. The black and white photograph featured her naked and sitting with her knees tucked to her chest, in a way that made the cover artfully modest. Thicke showed the picture to his video director, Diane Martel, who thought she was perfect for "Blurred Lines."
"She looked smart and stunningly beautiful," Martel told the New York Times of the photograph. The director contacted Ratajkowski's agent and finally convinced her to do the video.
Ratajkowski earns notoriety and controversy
After the "Blurred Lines" video released in 2013, it became a knockout hit. Suddenly everyone was talking about it, and the stunning woman from the video. Thicke and his collaborator, Pharrell Williams, ended up releasing two versions of the video. First, the original, where the women wear cream-colored crop tops and short-shorts. Then two weeks later, they released an unrated version which featured a topless Ratajkowski.
But the attention wasn't all positive. Thicke and Williams came under fire for the sexual lyrics and video. They were accused of creating a song that many considered to be "rapey." In addition, YouTube banned the unrated version of the video from its platform.
Even though Ratajkowski considers herself a feminist and social advocate, she wasn't bothered by the song. In fact, she considers herself very open to sexual expression. She told Cosmopolitan, "I feel lucky that I can wear what I want, sleep with who I want, and dance how I want, and still be a feminist."
Regarding the song, Ratajkowski didn't agree that it was demeaning. In an interview with the Los Angeles Times, Amy Kaufman said to Ratajkowski, "Ok, be real: You weren't at all bothered by the fact that in Blurred Lines all the women were nude while the men were not?"
Ratajkowski responded:
"We took something that on paper sounded really sexist and misogynistic and made it more interesting," Ratajkowski said, "Which is why women love that video and why it became a viral success. There's an attitude and energy there that goes beyond girls shaking their ass around suited men- a confidence that I think is refreshing. We don't have any images of nude women other than in really beautiful magazines shot by great photographers that aren't overly sexualized. And I think that Blurred Lines wasn't overly sexualized, and that's what made it interesting."
Regardless of how the video was perceived, there's no doubt that it helped launch Ratajkowski's career. She's received several great job offers because of the song, although on the advice of her agent, they're waiting for the right one.
She also beat out Jennifer Lawrence for Esquire's Woman of the Year Award,  and has her own swimsuit line, called Inamorata Swim Inc. Instead of seeing her as just a model, Hollywood has finally embraced her as a serious actress, and a force in the industry.