Gal Gadot and Husband Jaron Varsano Were 'Glued Together' the Night They Met
Wonder Woman star Gal Gadot has just about every attribute to make her the perfect hero, including some seriously kick-butt combat skills. She also has an enviable home life. While many of her Hollywood contemporaries are in tabloids for their famous pairings and splits, the actor was married long before fame struck. And the story of how Gal Gadot met her husband Jaron Varsano is beyond adorable.
Jaron Varsano knew he wanted to marry Gal Gadot by their second date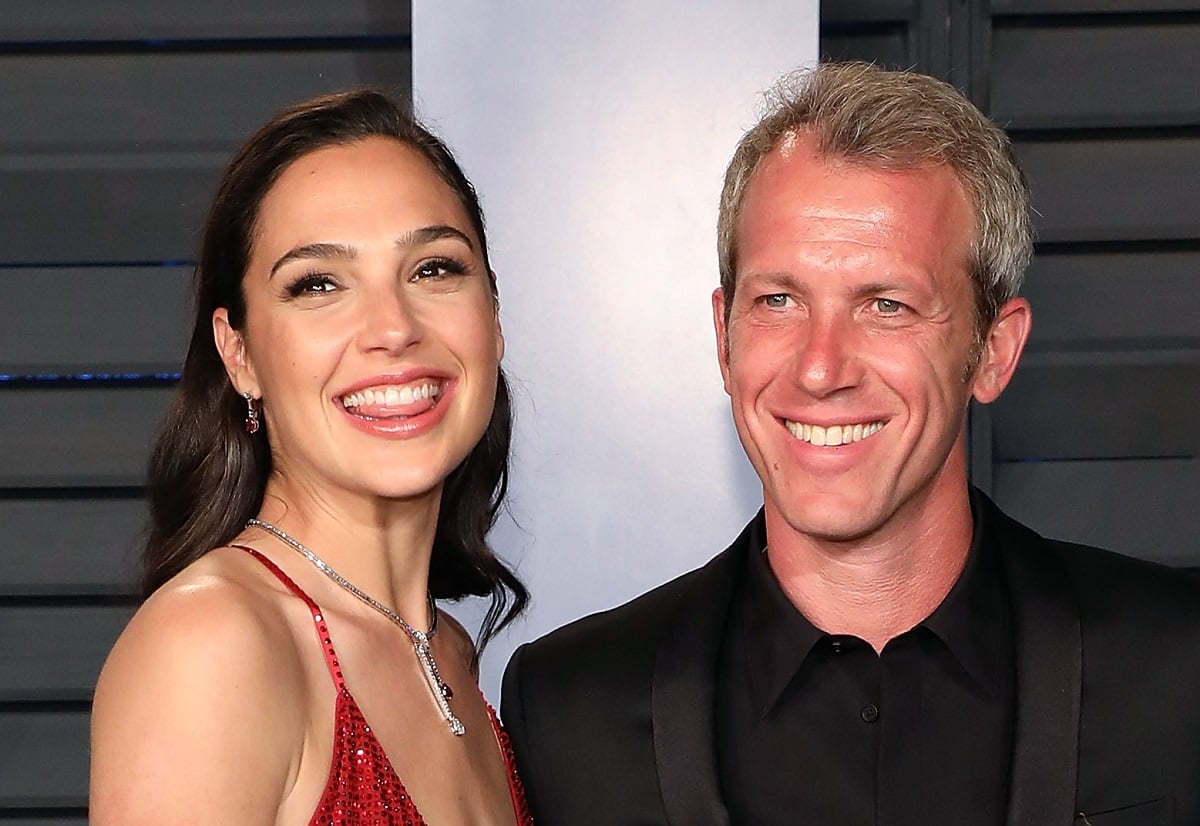 As part of her cover story interview for a 2020 issue of Vogue, Gal Gadot and her husband, Jaron (also referred to as "Yaron" by some outlets) Varsano shared the story of how they first met. Gadot was still in the Israeli military at the time, and Varsano was a real estate developer. (Gadot described him as "too cool for school.") They met in the desert at an event that was part-party, part-chakra/yoga retreat.
Varsano recalled the events. "We were in a very unique laboratory—a desert retreat in the south of Israel," he said. "Both she and I were at a stage in our lives where we were thinking about what is love and what is a relationship. We started talking at 10 p.m., and we kissed at sunrise, and we held hands on the drive back to Tel Aviv. At that moment, we were just glued together. It was beautiful."
Gadot said she was already eager for a date when she returned home from the trip. By the second date, Varsano told her, "I'm going to marry you. I'm going to wait for two years, but we're going to get married." Gadot's response? "Fine." The two married in 2008.
After Gadot was cast as Wonder Woman, she made a big decision
In the interview, Gal Gadot explained after the initial excitement of landing Batman V Superman: Dawn of Justice, she told her husband she wanted more children: "'After I shoot the movie? I want us to have another baby." They already had their eldest daughter, Alma, together at the time.
Things didn't quite go according to plan with having her second child after filming, however. The story of her pregnancy during shooting is well known now. She even had to do reshoots with a green-screened belly while five months pregnant. But during the initial filming of Wonder Woman, she hid it from everyone. After filming wrapped, her second child, Maya was born.
Gadot and Varsano are partners in more ways than one
While Gal Gadot was pregnant and finishing up Wonder Woman, they decided to make the move to LA permanent. Varsano sold all of his real estate properties. He needed to figure out what to do with himself stateside when Gadot told him, "You're a developer. Develop movies." That's exactly what they did, naming the company Pilot Wave.
"Pilot Wave will create content that promotes the perspectives and experiences of unique people and produce impactful stories aimed at igniting the imagination," the couple told Deadline. The company has multiple projects in development.
As far as their personal lives go, Gadot and Varsano expanded there, too. They welcomed their third child, Daniella, in 2021.