How Did 'Glee' Star Dianna Agron and Winston Marshall Meet?
Celebrity couples are always in the news, with their on-again-off-again romances and spur-of-the-moment weddings. Some couples, however, do a very good job of keeping their personal lives private. It's always a shock when these couples' relationship woes make headlines because we don't know much about them, to begin with. Dianna Agron and Winston Marshall are one of these notoriously private pairs who recently called it quits. 
Who is Dianna Agron?
Agron is an actress best known for her role as Quinn Fabray on Glee. Agron was born and raised in Savannah, Georgia, but later moved to Texas and then San Francisco. She has a younger brother, Jason. Agron was a great student in high school and spent much of her time performing.
She began dance at just three years old, with a focus on jazz and ballet. She later became interested in hip-hop and musical theater. Her acting career began with commercials and supporting roles in Numb3rs, Veronica Mars, and Heroes. 
In 2009, she was cast in Glee. The young actress received the news just two days before production began. After her breakout role on the hit TV series, Agron made her way to the big screen. She starred in the 2010 musical Burlesque, working with Christina Aguilera and Cher. She also played Sarah Hart in the 2011 action film, I Am Number Four. 
Agron was sought out by director and screenwriter Luc Besson for a role in his 2013 film, The Family. After seeing her on Glee, Besson says he created the role of Belle specifically with Agron in mind. Belle was the daughter of a Mafioso who ratted out his cohorts, forcing his family into witness protection.
Who is Winston Marshall?
Marshall is the banjoist and lead guitarist of Mumford and Sons. Marshall was born in London and was interested in music at a very young age. He learned to play the electric guitar when he was 13 and later became incredibly skilled on the banjo.
In fact, Marshall's incredible talent on the banjo brought the instrument into mainstream music and inspired numerous banjo players around the world. 
Before making it big with Mumford and Sons, the musician ran jam nights at a local club, Bosun's Locker. He actually met Mumford at this club. He also played in several other bands, most of which played bluegrass sleaze rap.
Later, Marshall became interested in techno and EDM and joined Austrian DJs, HVOB. 
Marshall had a brief, one night fling with legendary musician Katy Perry. The were both in Germany, playing shows at different venues. They met at a nightclub one evening and later retired to Perry's private room. 
How Dianna Agron and Winston Marshall meet?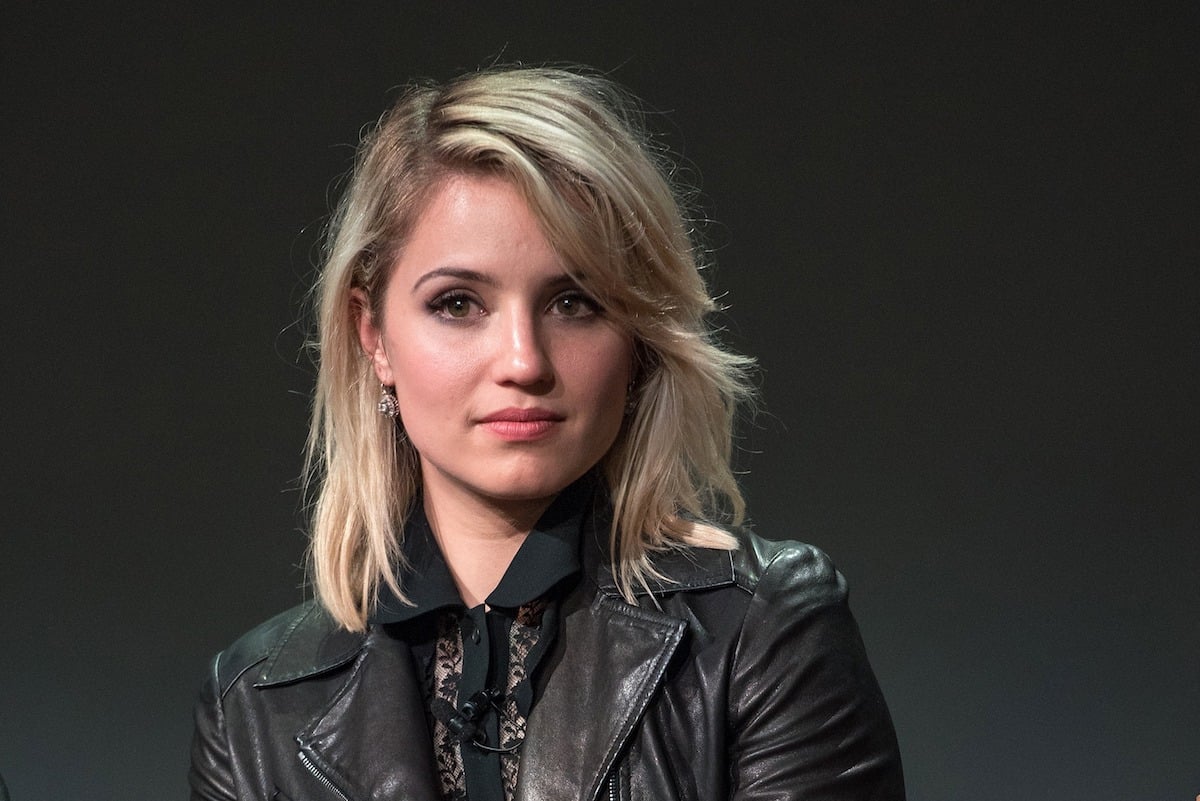 Agron and Marshall reportedly began dating around July 2015, when they were seen getting cozy in Paris. They were seen again at an after-party for the film She's Funny That Way.
During the holidays that year, they became engaged. Fans caught a glimpse of Agron's gorgeous engagement ring in February 2016 at London Fashion Week. 
The couple was married in Morocco in October 2016. The wedding was a lavish, three-day event. Photos feature Agron in a stunning floral gown and white headdress, and camels decked out in vivid red, pink, and orange knit blankets. 
The couple recently announced their split. They say they've been living separately for the past year, and that Agron has begun dating again. There is no word on what caused the split, and friends say that Marshall was a very thoughtful husband who treated Agron like a princess.