How Did Halsey Choose Her Stage Name, and What is Her Real Name?
Halsey's path to success had its fair share of challenges, but she overcame them and became a superstar. Fans looking to learn more about the singer with the unique voice might be surprised to hear that she has been through a lot. Halsey's name, in fact, comes from part of her past that made such an impression on her, it became her stage name. Who is Halsey?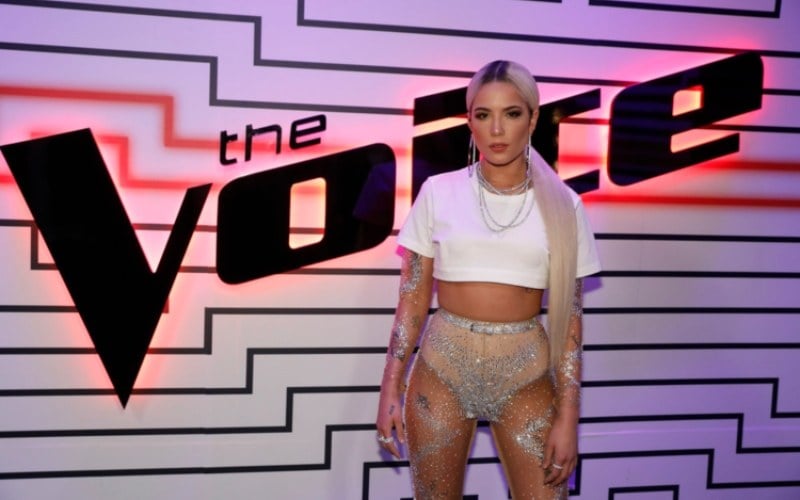 Halsey's early years as Ashley
Though she's known now simply as Halsey, the singer was born Ashley Nicolette Frangipane. She grew up in New Jersey and was accepted into the Rhode Island School of Design, but when she couldn't afford to go there, she went to community college.
Halsey's parents kicked her out of their house after she dropped out of college, as she explained to Rolling Stone that "They just didn't agree with a lot of things about me." She was couch surfing and hanging with a crowd of "degenerate stoners," with almost no money. The scene was bleak, as she recalled: "I remember one time I had $9 in my bank account and bought a four-pack of Red Bull and used it to stay up overnight over the course of two or three days, because it was less dangerous to not sleep than it was to sleep somewhere random and maybe get raped or kidnapped."
Ashley goes viral with Taylor Swift song parody
Ashley first started gaining attention for, of all things, a song parody about Taylor Swift dating Harry Styles. "The Haylor Song" was sung to the tune of Swift's song "I Knew You Were Trouble" and included lyrics that reflected the worries of Styles' fans at the time: "We knew she was trouble when she got Styles / So shame on us now/ This fandom's getting kind of hostile / She's gonna put him in her 'ex boy pile.'"
After posting "The Haylor Song" on her Tumblr account se7enteenblack and on YouTube, the video went viral. She followed it up with another song called "S.O.S." that also took a jab at Swift, with lyrics that included: "She's tall and she's pretty and blonde / And she can write one hell of a breakup song / But she'll never love you like I could."
Ashley's SoundCloud song 'Ghost' gets her a record deal
The blip of attention for "The Haylor Song" in 2012 didn't create a flood of interest in the singer, however. It wasn't until 2014, when she posted the song "Ghost" on SoundCloud, that five record labels reached out to work with her. She ended up signing with Astralwerks… and the rest is history.
Why she changed her name from Ashley to Halsey
Halsey explained how her childhood informed her decision to take on a stage name, telling Rolling Stone: "I grew up in a really chaotic household. There was always sh*t being thrown."
She continued: "I didn't like being Ashley Frangipane. It was a person I thought was weak and silly and sad."
How did she choose her stage name? The singer had lived in a loft off of Halsey Street in Brooklyn — and Halsey also also just happens to be an anagram of Ashley.
Halsey makes the transition from "stoner kid" to star
Halsey's career kicked into high gear and she moved to LA to create her album Badlands, explaining to NME what came next: "I'd moved into an apartment with no furniture, just pieces of paper on the walls. I painted one wall with chalkboard paint so I could write on it. I looked like a serial killer."
She added that it was a difficult time, but she pressed on, noting: "My parents were having issues, friends from home were sick or had died and my little brother was going through a tough time. Everyone needed me, but I was stuck in 'Badlands'."
Halsey has definitely come a long way since she was a teenager named Ashley writing parody songs!