How Did Ice-T From 'Law & Order: SVU' Get His Name?
Legendary rapper and actor Ice-T wasn't always known by that name. Originally born Tracy Lauren Marrow, he lost both his parents in childhood just four years apart due to heart problems. Of his early life he says: "If you give a boy a name that could be considered a girl's name, he's going to grow up tough." So just how did Tracy Marrow become Ice-T? Even his own recounting of his name has some inconsistencies.
Ice-T began rapping in Los Angeles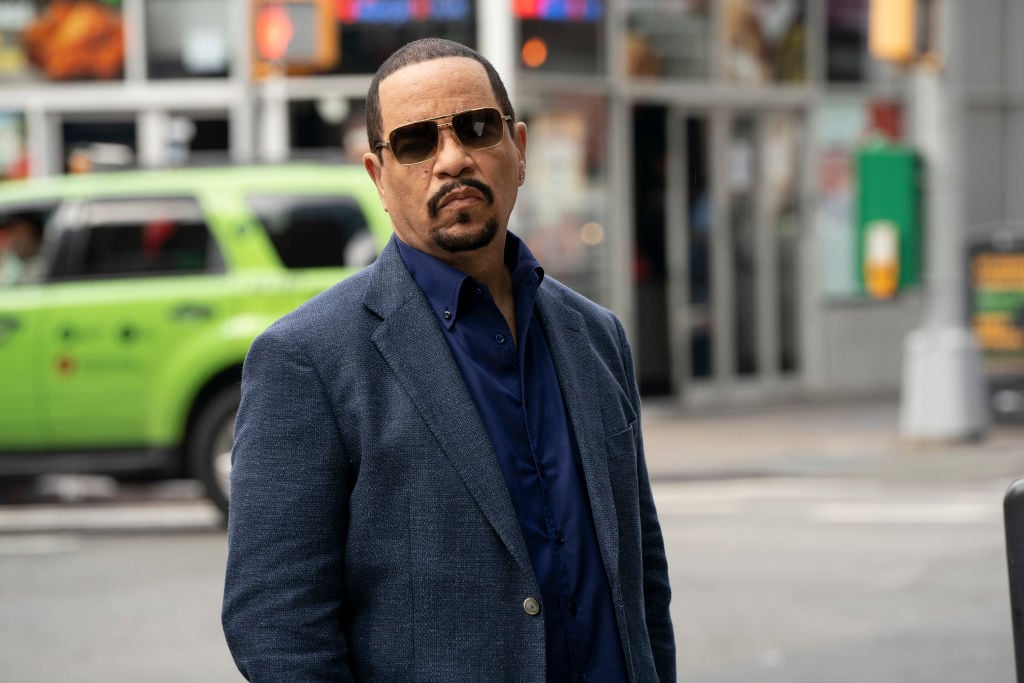 Born in Newark, New Jersey, Ice-T eventually moved to LA at the age of 12 to live with his aunt. During his time there, he began to dabble in some criminal endeavors, as well as develop his rapping skills.
In the TV special, Untold Stories of Hip Hop he shared: "Well, early in my life I dealt with my trauma, like my mother passed when I was in the third grade. Then my father ended up passing when I was in the 7th grade from heart complications. So I'm an orphan and I have been on my own since I was 17 so you become, I would call it cold. And that's how you get named Ice."
In his 2011 memoir, Ice: A Memoir of Gangster Life and Redemption- from South Central to Hollywood, he says his nickname came from his time participating in rap cyphers when his friends would say, "Yo, kick some more of that by Ice, T." In an interview that same year he shared a similar line: "Say some more of that Iceberg stuff, T."
So which was it, and what was "Iceberg"?
How a former pimp and author influenced Ice-T
The "Ice" or "Iceberg stuff" his friends requested referred to writer Iceberg Slim. Slim had been a pimp but turned his life around and, with the help of his wife, wrote and published the book, Pimp: The Story of My Life in 1969. The memoir was influential not only for a young Ice-T but also for the likes of Snoop Dogg and Chris Rock. Ice-T carried the book around with him and memorized lines from its pages. It even influenced how he would craft his rap lyrics.
Ice-T admits that at first, he had the wrong interpretation of the book, and dabbled in a life of crime. Eventually, he realized he had missed the point: it was about redemption. Ice-T was so moved by the book that in 2012 he teamed up with a new director, Hinojosa, to make the documentary Iceberg Slim: Portrait of a Pimp. "This is just a story about the underworld. This is not an attempt to promote it," he said in an interview, "It's an interesting story about how people change."
It seems his nickname was perfect for him on a variety of levels, with each version of events adding up to a fuller picture of who Ice-T is and his values.
What does Ice-T's life look like now?
Ice-T is happily married to his second wife, Coco Austin, and the two have a young daughter, Chanel Nicole. He also has two children from his previous marriage to Darlene Ortiz, his daughter Letesha and his son Tracy Marrow Jr.
Though his dominance in the rap scene ended in the late 1990s, he continues to make new music and performs live with his metal band, Body Count. He also enjoys a successful acting career, his most notable role being Detective Odafin "Fin" Tutuola on the long-running Law & Order: Special Victims Unit. The role is a decided contrast to his early cop-hating rap lyrics, such as in the song "Cop Killer." He has been playing this character for 20 years now, alongside Mariska Hargitay as Olivia Benson.
He also regularly does voiceover work for popular video games such as Borderlands and Gears of War, and has several more acting projects in the pipeline.