How Did J.Cole and His Wife Melissa Heholt Meet?
There are quite a few celebrities who seem to have the whole privacy thing on lock. And one of those A-listers is J.Cole.
Though the rapper makes public appearances every now and again, he's notorious for keeping the details surrounding his personal life to himself. While fans know that he is a married man and father, there is little to no information out there about his wife, Melissa Heholt — including how they met.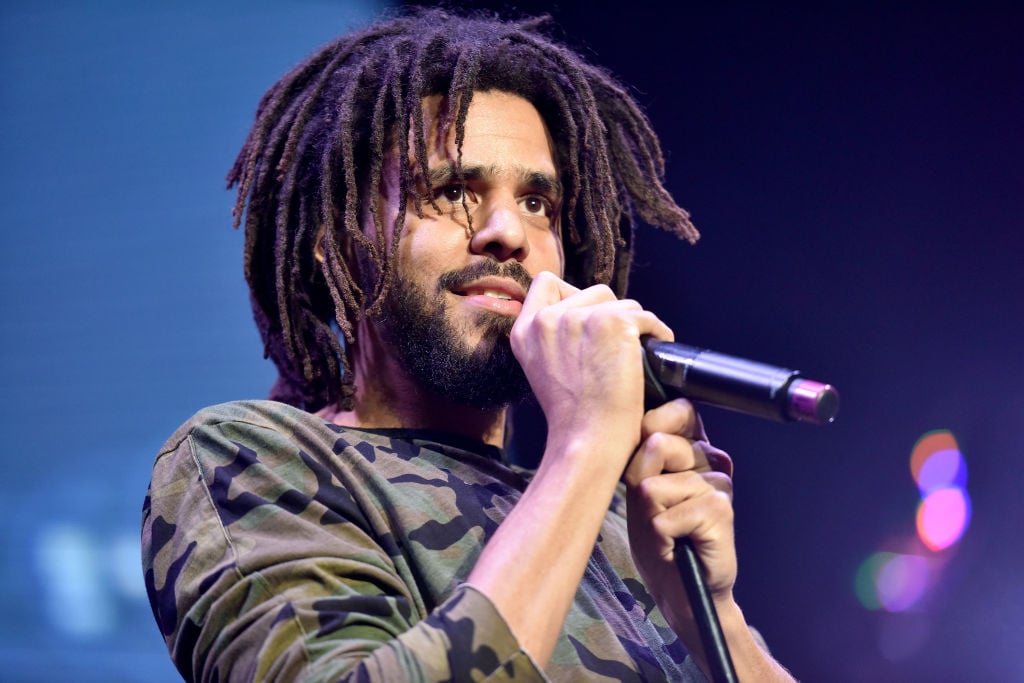 Cole and Melissa Heholt have been together for over a decade
According to Bossip, J. Cole and Heholt met at St. John's University in Queens, NY, where they became college sweethearts.
Though it was alleged that the rapper had proposed to Heholt in 2010 — the same year he released his third official mixtape, Friday Night Lights — no one ever saw a ring.
Then in 2015, it was revealed that Cole popped the question to his longtime girlfriend with a 4-carat diamond engagement ring.
Though we're not exactly sure when the pair tied the knot, Creed director Ryan Coogler accidentally exposed the North Carolina native and Heholt's marriage in 2016.
In an interview, Coogler asked Cole how getting married "changed" him. It didn't take long for the movie director to realize his slip-up, and he quickly apologized, saying he'd never interviewed anyone before.
RELATED: Who Are All the Artists Currently Signed to J.Cole's Label, Dreamville Records?
Cole being the good sport he is, responded with, "It's all good… They know now."
Cole and Melissa Heholt keep the details of their marriage to themselves
Like Cole, who rarely gives insight into his personal life, Heholt is also a very private person.
Though there isn't a ton of information about her out there, we do know that she is an event planner and had even turned her passion for the trade into a successful business.
According to Bustle, Heholt founded her own event planning company, Statice Events, that works off of clients' visions to "take their special event to an elite level."
She's also the executive director of J. Cole's Dreamville Foundation, a non-profit organization that helps urban youth in Fayetteville, North Carolina (the rapper's hometown) "have a dream, believe in their dream, and achieve their dream," through educational programs and activities.
Although Cole and Heholt do a lot for the community, they've continued to keep the details surrounding their personal lives to themselves. While the pair probably like it that way, there are some things about their relationship that have been revealed in recent years.
In 2018, radio host Angie Martinez stated that the couple has a son together.
A year later, the rapper revealed in his song "Sacrifices" off of his record label's compilation album, Revenge Of the Dreamers III, that he and his wife were expecting their second child.
He says in the track, "I had nowhere to go, she gave me a place to stay/She gave me her heart to hold/ I still got that sh*t to this day. She gave me the gift of my son/and plus we got one on the way. She gave me a family to love, for that, I can never repay/I'm crying while writing these words, the tears, they feel good on my face."