How did Jaden Smith and Jordyn Woods meet?
Jaden Smith's friendship with Jordyn Woods began long before her time with her former best friend, Kylie Jenner. 
Although they've been friends for years, Smith and Woods' relationship came into the forefront in February 2019. During that time, Woods was in a cheating scandal between Jenner's sister, Khloé Kardashian, and NBA star, Tristan Thompson. Woods shared her side of what happened during an episode of Smith's mother, Jada Pinkett Smith's show, Red Table Talk.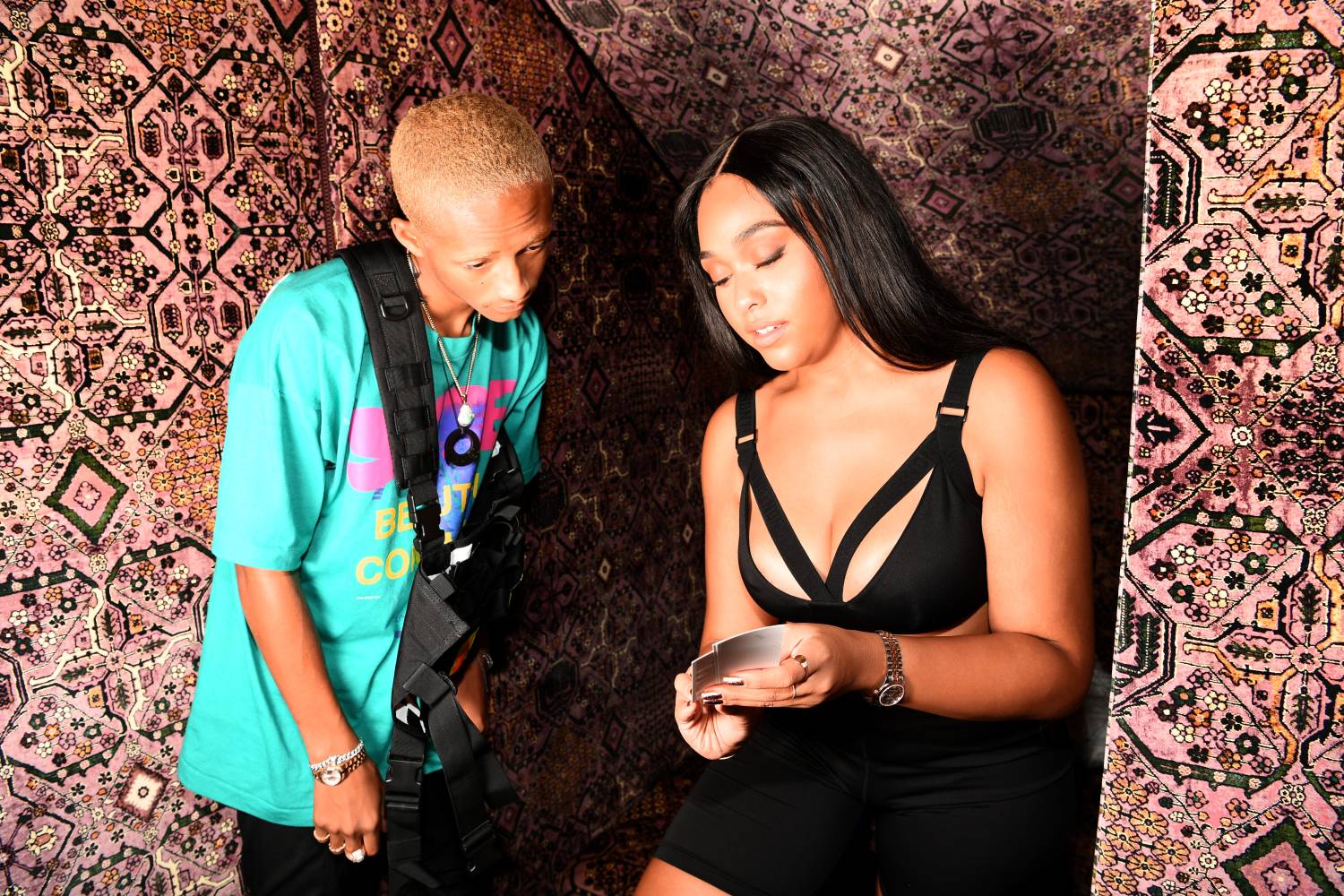 Jaden Smith and Jordyn Woods met through their fathers
After her fame catapulted during the Kardashian and Thompson scandal, Woods reached out to Pinkett Smith for an interview on Red Table Talk. While Pinkett Smith admitted she was nervous about airing the show at first, she wanted to support Woods due to the model's history with Pinkett Smith's family. Woods and her parents, Elizabeth and John, met Will Smith on the set of The Fresh Prince of Bel-Air. Since Woods and Smith were the same age, the pair grew up together and instantly became friends. 
In 2015, Smith shared via Instagram how much his friendship with Woods means to him. Smith posted a selfie on Woods' timeline and left a heartfelt caption. 
"Jordyn Is One Of The First People I Ever Met, We've Been Friends Since A Few Days After I Was Born And Always Will Be," Smith wrote. "Lexington Lives Through The Spirit Of Sherman Way. Remember This." 
Will also shared a precious memory of Smith and Woods on Instagram in July 2018. The actor posted an old picture of Smith and Woods when they were young children. Smith is dressed up in a Spider-Man costume while he and Woods sat in a crib together. 
"And Wait… I don't know what the big deal was when you wore a White Batman Suit to Prom?" Smith captioned. "You have ALWAYS worn superhero suits on your dates!" 
Jordyn Woods considers Jaden Smith to be her 'best friend'
During their formative years, Woods and Smith seemingly went in separate directions in terms of their careers. Smith tried to venture out of his famous family's name with his music career and released albums like Syre and Erys. As for Woods, the model became known as Jenner's best friend and appeared on her E! show, Life of Kylie. 
Although their careers grew separately, Woods made sure to point out that Woods and Smith's bond isn't going anywhere. In honor of Smith's 21st birthday in July 2019, Woods celebrated Smith by posting several pictures of them when they were young children. Woods showed her appreciation for Smith underneath the Instagram slideshow. 
"Honestly, @c.syresmith is probably one of the realest people in life. We must've traveled in a past life to get here today but from 0 to 21 years old were still here. HAPPY BIRTHDAY to the most loving and caring boy I know. I love you best friend!! Here's to the tequila shots we'll be taking later." 
Jaden Smith introduced Jordyn Woods to his rumored ex-girlfriend, Kylie Jenner
During a Q&A YouTube video featuring Woods and Jenner, the former best friends answered some of Jenner's fan questions. One of the questions that came up was how the duo met. Jenner said she met Woods through Smith when the three of them went to high school together. At the time, reports romantically linked Jenner to Smith, which they've both denied. 
"We met through a mutual friend. [Jordyn] grew up, she's known Jaden [Smith] her whole life, and then I met him in middle school," Jenner said. "They were best friends, they still are."