How Did Jason Momoa Get His Scar?
Jason Momoa is now a beloved actor, thanks in large part to his breakout role as Khal Drogo in Game of Thrones. Momoa's brooding visage and toned looks were perfect for the part — and the scar on his eyebrow lent itself to the role as well. However, it did leave many fans wondering how Momoa came to have the scar in the first place. Was he, perhaps, just as much of a fighter as Drogo? While he didn't earn it during a dothraki raid, there is a funny story behind it.
How Jason Momoa kicked off his career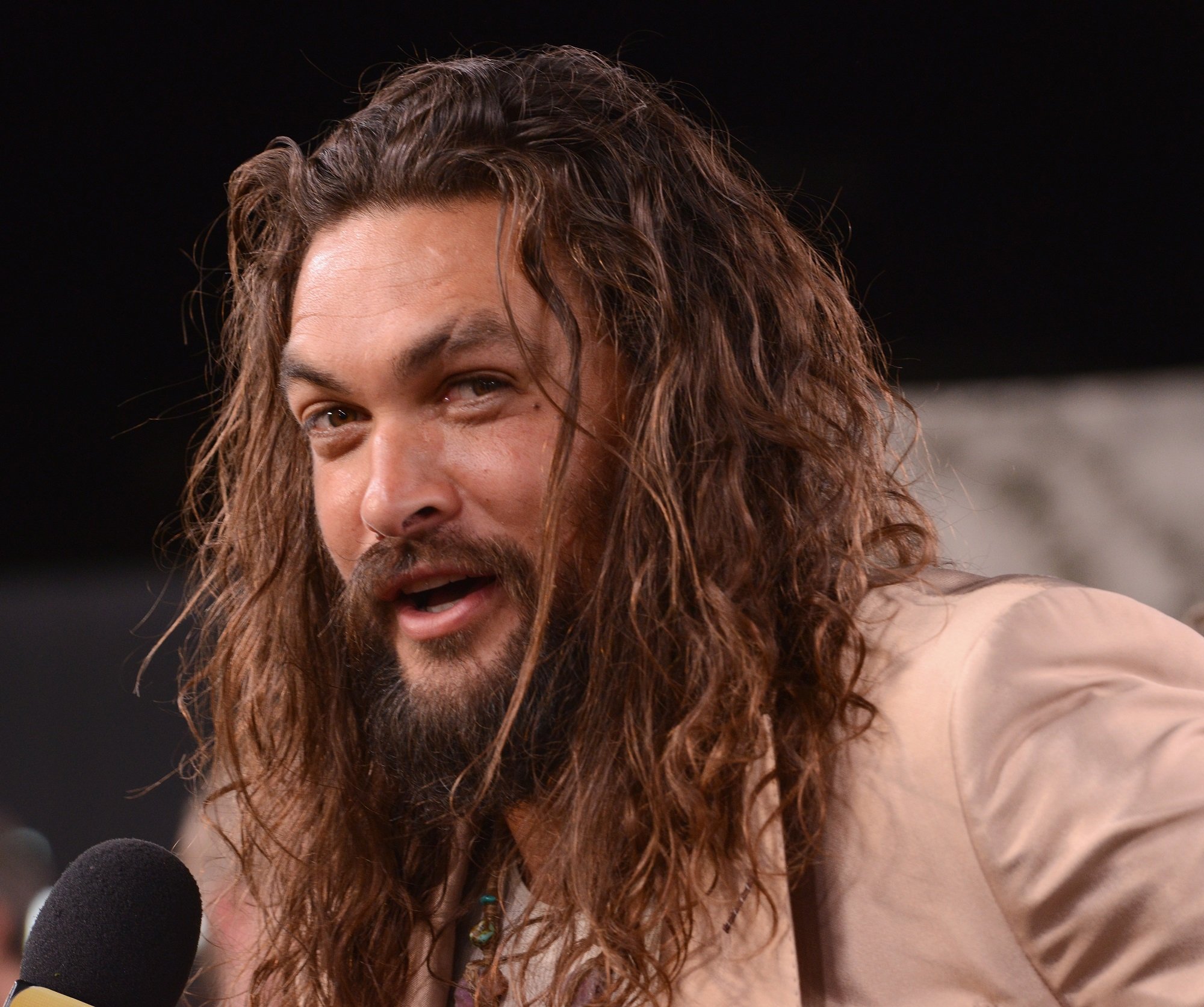 RELATED: Why Jason Momoa Said He's 'Absolutely Terrified' of Wife Lisa Bonet
Before Jason Momoa had the scar, or the role in Game of Thrones, his career started with Baywatch: Hawaii. Prior to that, Momoa had no acting chops at all. In fact, he had to lie his way into the job altogether.
To this day, many folks are convinced that Momoa was the Hawaii Model of the Year in 1990, and that he modeled a Louis Vuitton runway show.
"No, actually I made that sh*t up!" explained Momoa to Square Mile.
"When I was in Hawaii I went to a casting call for Baywatch Hawaii – it was basically like a cattle call for 1,300 people. I got there, and seven hours later when I finally got to the front of the line, they said, 'Oh, you've got to have a resume,'" he added.
Momoa needed the job, and he and his friend pulled a few fast ones out to cover for their lack of experience.
"I was like, 'Oh yeah, well, I don't have one.' They were like, 'Dude, have you ever acted?' I was like 'No', and they were like 'Have you modelled?' I was like, 'Yeah, yeah, I'm a big model. I do Gucci and Louis Vuitton,' and I'm looking at my friend, and I'm like, 'You did Prada, right?' And he's like 'Yeah, yeah, we did that in Japan.' So we were just kind of making it up on the spot."
Where did he get that scar?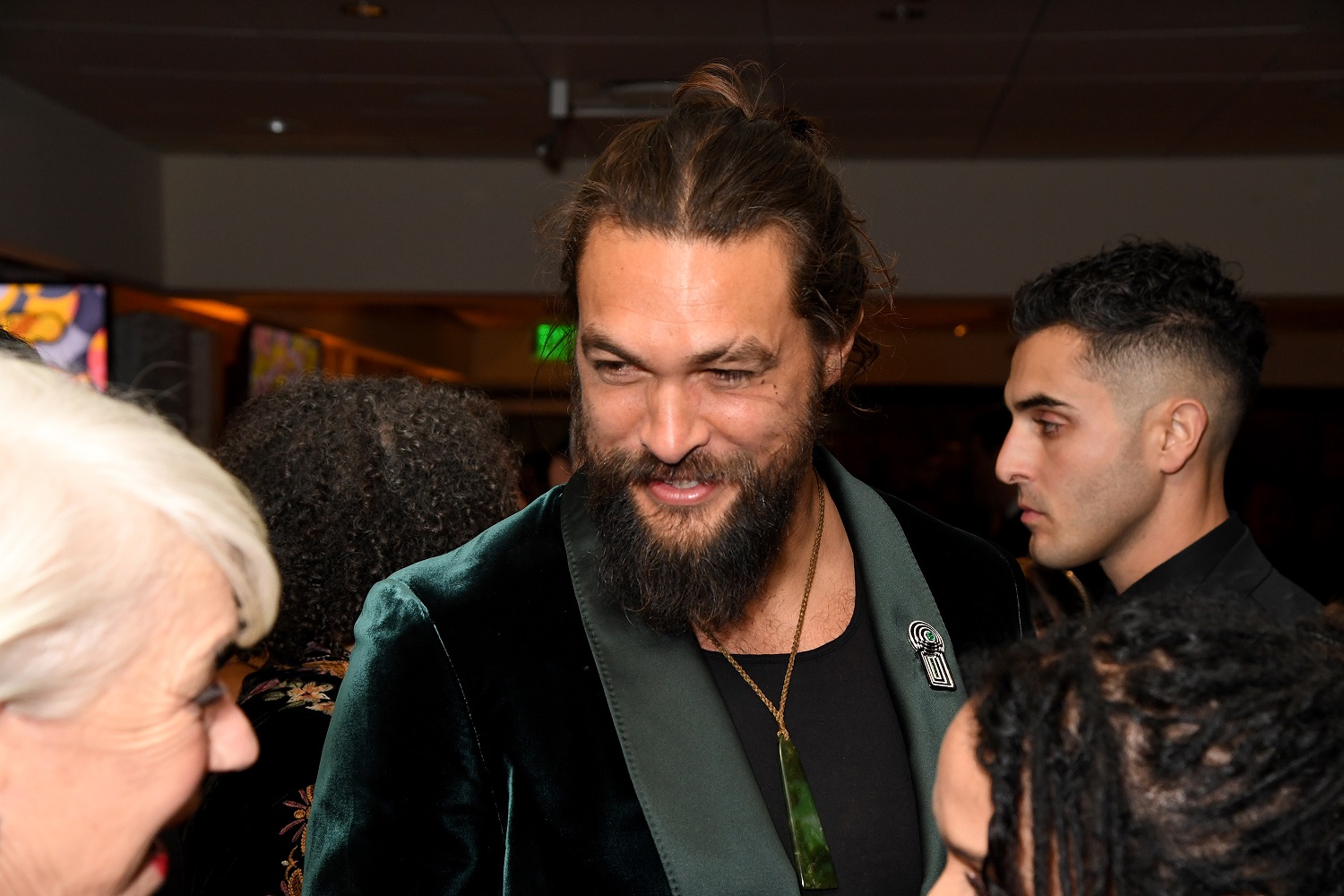 When Jason Momoa was filming for Baywatch: Hawaii, he didn't have his now-recognizable eyebrow scar. And while he didn't get it swinging an arakh around, he did get it during a fight.
"It was crazy. A guy smashed a pint glass in my face. I got a little over 140 stitches in my face. It helped get those mean roles," he told Access Hollywood.
"It just doesn't grow there anymore," Momoa said of his eyebrow. "I got my wife beforehand, so… if she doesn't like it, too bad. She likes it."
According to Access Hollywood, Momoa suspects that the man who attacked him was taking part in a gang initiation.
"I got called 'pretty boy' my whole life," he said. "If anything, it's like, Good. It's not my thing now," he told the New York Post.
The scar helped, but 'Baywatch' didn't
Interestingly, while the scar seems to have helped Momoa earn newer, bigger roles, Baywatch was for a time a thorn in his side.
"It lead to getting no respect for about 4 years and I couldn't get an agent to save my life. I just became a rock-climbing bum and I spent the little money I got from Baywatch and travelled the world," Momoa explained.