How Did Jay-Z and Beyoncé Mend Their Marriage After He Cheated on Her?
Though Beyoncé has since forgiven him for cheating on her, the rapper has had to pay the price for his faults and let's just say, getting back in the singer's good graces wasn't easy.
Beyoncé and Jay-Z may be one of the most powerful celebrity couples in the world, but even they've faced problems in their relationship over the years.
Though it's always seemed like the pair's had an ideal marriage, the rapper and the singer have proven that they've also experienced obstacles in their relationship — one of which almost ended their romance for good.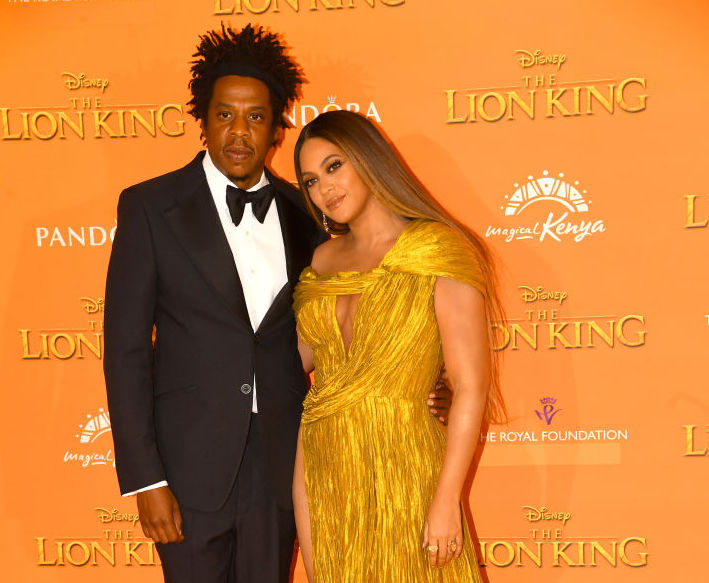 After Jay-Z publically admitting that he had been unfaithful in their marriage, many were sure that it was only a matter of time before Beyoncé filed for divorce.
But instead of giving up on their relationship, Bey and Jay worked through their issues together and now have a marriage that is stronger than ever.
Beyoncé and Jay-Z's marriage hit a rough patch in 2014
Just like many people in the world, Jay-Z has made some mistakes in his relationship.
Though Beyoncé has since forgiven him for all that he's done, the rapper has had to pay the price for his faults and let's just say, getting back in the singer's good graces wasn't easy.
Trouble in the pair's marriage first became evident in 2014 after leaked surveillance footage showed Beyoncé's sister, Solange Knowles, attacking the rapper in an elevator after the Met Ball.
At first, no one knew why Solange went after Jay-Z. But it was soon revealed that the fight was a result of the singer confronting her brother-in-law about his apparent affair with Rachel Roy — the ex-wife of his former business partner and best friend, Dame Dash.
A month after that infamous footage was released, Jay-Z and Beyoncé embarked on their joint world tour, On The Run, despite divorce rumors circulating.
Though these speculations continued to make their rounds through the industry, the rumor mill spun out of control once Beyoncé released her sixth album, Lemonade, in April 2016.
The album featured several lyrics that seemingly hinted at Jay-Z's alleged infidelity.
In response to his wife's soul-baring masterpiece, the rapper released an album of his own, titled 4:44. On the title track, Jay-Z apologizes to Beyoncé for cheating on her as he addressed their marital issues.
"I apologize often womanize/ Took for my child to be born/ See through a woman's eyes/ Took for these natural twins to believe in miracles/ Took me too long for this song/ I don't deserve you," he rapped in the song.
The couple didn't want to give up on marriage so easily
A month after the album's release, Jay-Z dropped a "footnotes" video for the song (via Tidal), during which he offered more personal details about what went wrong in his marriage.
After revealing that his relationship Beyoncé "wasn't totally built on the 100 Percent truth," the rapper went on to admit that it took a lot of determination and willpower to get their romance back on solid ground.
"Things start happening that the public can see," he said. "Then we had to get to a point of 'OK, tear this down and let's start from the beginning.' It's the hardest thing I've ever done."
In 2018, the rapper told CNN's Van Jones that he'd fought to save his marriage because Beyoncé is his "soulmate." 
Unlike some couples who pretend that their problems don't exist "until it blows up," Jay-Z and Beyoncé decided to address their issues head-on and worked together to keep their marriage afloat.
"For us, we chose to fight for our love. For our family. To give our kids a different outcome," he said. "To break that cycle for black men and women."
A few months later, the rapper told David Letterman in an interview that being able to work through that dark time with his wife was what really saved their marriage at the end of the day.
"We did the hard work of going to therapy and you know, we love each other, right? So we really put in the work. Like you, I like to believe we're in a better place today," he said. "But we're still working and communicating and growing. And I'm proud of the father and the husband that I am today because of all the work that was done."