How Did Jeff Bezos and MacKenzie Bezos Meet?
Many were surprised to hear about Amazon CEO Jeff Bezos and MacKenzie Bezos splitting up after 25 years of marriage. Here's what we know about how the former couple met and fell and love.
The announcement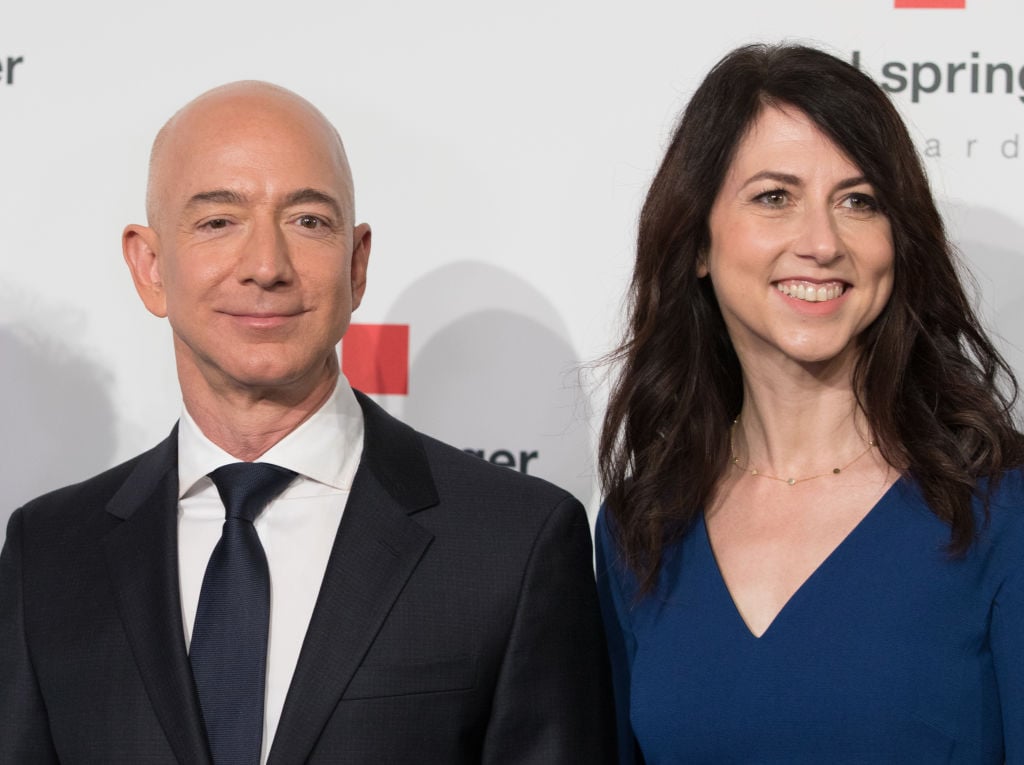 The New Year definitely got off to a rocky start. Jeff announced he and MacKenzie were calling it quits on January 9, 2019. The CEO decided to make the announcement on Twitter. "We want to make people aware of a development in our lives. As our family and close friends know, after a long period of loving exploration and trial separate, we have decided to divorce and continue our shared lives as friends," he tweeted.
Although their marriage failed, Jeff says in his message he would do it all over again. "We feel incredibly lucky to have found each other and deeply grateful for every one of the years we have been married to each other. If we had known we would separate after 25 years, we would do it all again," he said.
How they met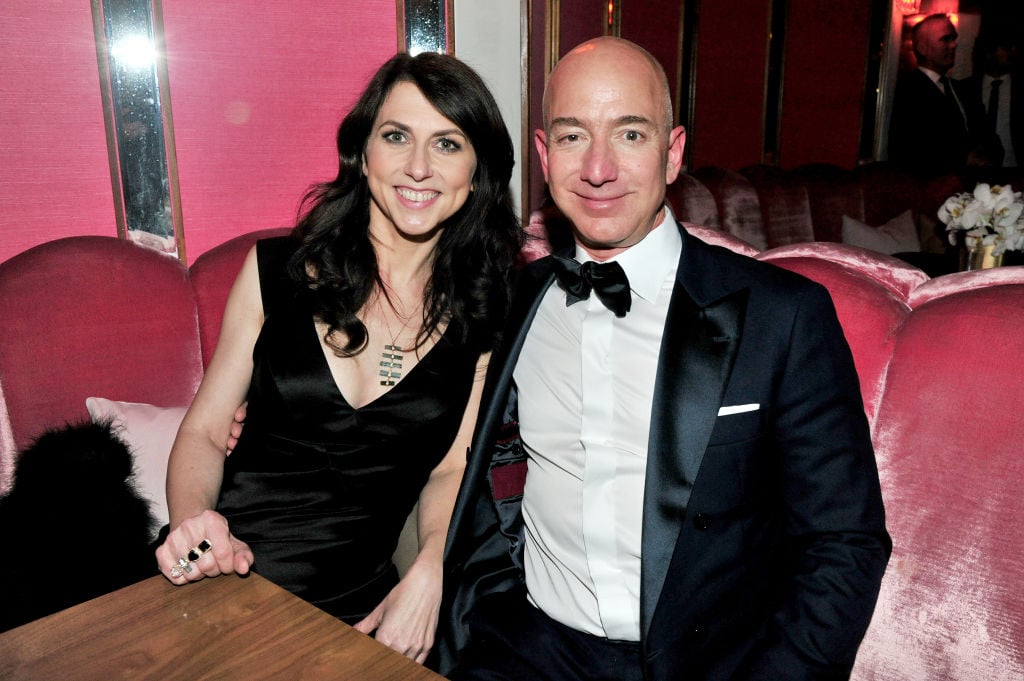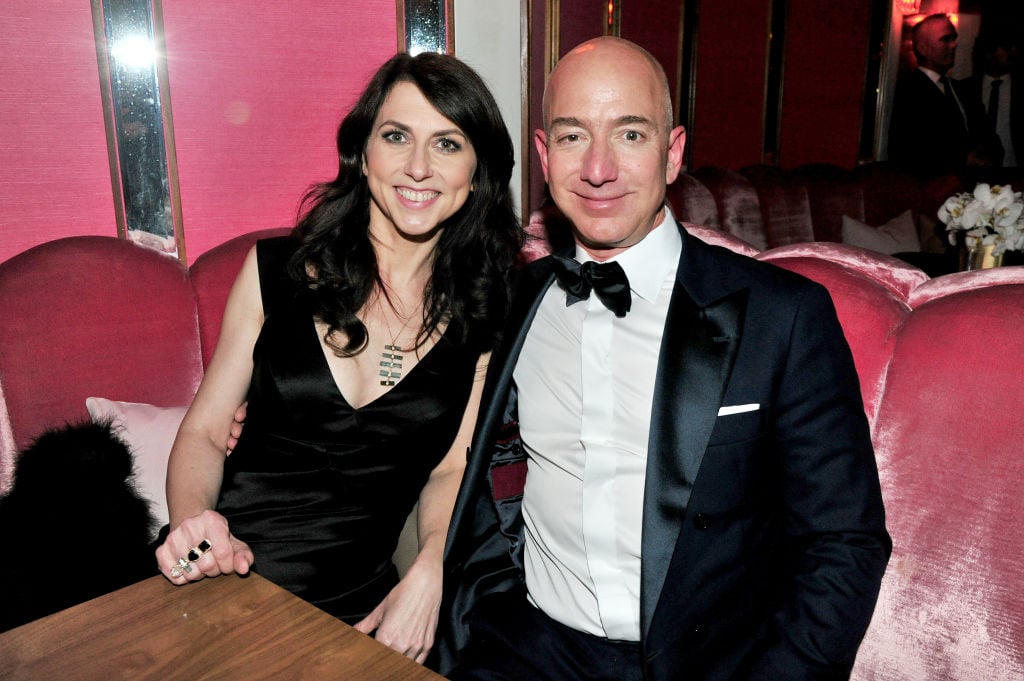 The couple met in 1993 at New York hedge fund D.E. Shaw. Jeff was the company's vice president, and he interviewed MacKenzie for a research associate job. She was hired and later became his office neighbor. MacKenzie, who was 23 at the time, asked Jeff out to lunch. "My office was next door to his, and all day long I listened to that fabulous laugh," she told Vogue in a 2013 interview. "How could you not fall in love with that laugh?" They were engaged in three months and got married in 1993, just six months after their first date.
MacKenzie wasn't the only one who was smitten. In the same 2013 interview, Jeff told Vogue MacKenzie is the total package. "I think my wife is resourceful, smart, brainy, and hot, but I had the good fortune of having seen her résumé before I met her, so I knew exactly what her SATs were."
The early years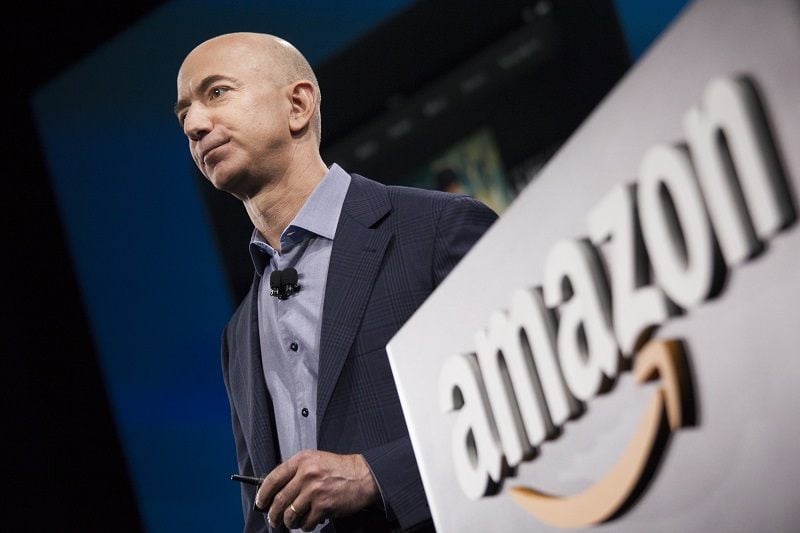 After Jeff told MacKenzie about his idea to sell books online, the pair left New York and headed for Seattle, so they could take advantage of the city's tech talent. In a 2013 review MacKenzie posted on Amazon for a book titled The Everything Store, MacKenzie spoke about the beginning of online giant. "I was there when he wrote the business plan, and I worked with him and many others represented in the converted garage, the basement warehouse closet, the barbecue-scented offices, the Christmas-rush distribution centers, and the door-desk filled conference rooms in the early years of Amazon's history," she wrote.
They tried to keep their relationship strong
Although things between the power couple eventually ended, they did make an effort to keep each other happy. One reason the two managed to stay married so long is they tried their best to work on the relationship.
The Vogue article mentioned Jeff would often call MacKenzie and ask her dress size or question her about her likes and dislikes when it came to clothing and accessories. "I pay attention to what she likes to wear, and you'd be amazed by how often things work," Jeff told the publication about purchasing items for MacKenzie. "Sometimes I call her and say, 'What's your such-and-such size?' and she says, 'Why?' and I say, 'None of your business!' It delights her. I highly recommend it to any man."
Read more: Check Out All of Jeff Bezos' Monstrous Mansions and Properties
Check out The Cheat Sheet on Facebook!