How Did Jeremy and Audrey Roloff Meet? It Wasn't Love at First Sight
How did Jeremy and Audrey Roloff meet? They were actually set up on a blind date in college.
While Jeremy and Audrey Roloff haven't appeared on TLC's Little People, Big World since 2018, the couple have still found a way to stay in the spotlight. The couple may not be interested in appearing on reality TV, but that doesn't mean they aren't interested in fame. Since Jeremy and Audrey left Little People, Big World, they have continued to produce books, podcasts, and Instagram content for their millions of followers. Read on to learn more about what this branch of the Roloff family has been up to since leaving the family reality show, along with the answer to a common question: How did Jeremey and Audrey Roloff meet?
How did Jeremy and Audrey Roloff meet?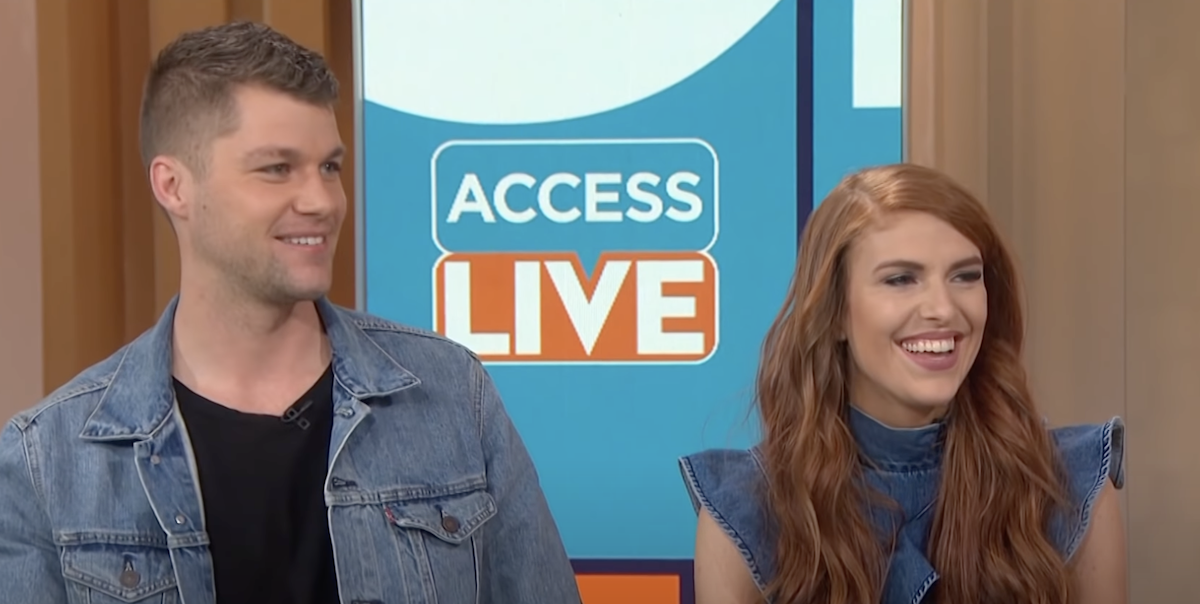 Jeremy Roloff and his wife Audrey first met on a blind date in January 2010 when they were both in college. According to Good Housekeeping, this first meeting between the couple wasn't love at first sight. In a TLC special, Audrey and Jeremy Roloff discussed their first date in detail. Audrey Roloff revealed to the film crew, "I thought he was cute when he walked through the door, but I wasn't, like, seeing the future in that moment."
Both Audrey and Jeremy agree that their first date was definitely an awkward encounter. In the same TLC special, Jeremy told the film crew, "Contrary to what many believe, it wasn't love at first sight, necessarily." Initially, after their blind date, they both agreed that starting a friendship rather than a relationship would be best for both of them. However, over the course of multiple years, their friendship would blossom into something more. 
They had a long-distance relationship leading up to their marriage
As Jeremy and Audrey were attending college in different states, they maintained a long-distance friendship for two years after their initial blind date. After the two-year mark, their relationship transitioned into more than friends. Audrey later wrote on their blog, "Jeremy pursued me faithfully and diligently for two years before we started dating. I know. I was stubborn." 
Even though the pair decided to start dating two years into their friendship, they were still long-distance for nearly the entirety of their romantic relationship. On March 15, 2014, a little over four years after their blind date, Jeremy popped the question. Audrey said yes, but the couple still remained in different states. Jeremy and Audrey only began living in the same area a month before their wedding, with the couple officially exchanging vows on Sept. 20, 2015. 
Happily ever after for the Roloffs 
The old proverb, "absence makes the heart grow fonder," really seemed to ring true for the Jeremy and Audrey courtship. Despite never living in the same state until a month before they exchanged vows, Jeremy and Audrey have found their happily ever after with each other. Two years after tying the knot, the Roloffs welcomed their first child, Ember, into the world in September 2017.
The year following Ember's birth, Jeremy and Audrey made the decision to stop filming for Little People, Big World. Despite leaving the family reality show, Jeremy and Audrey are still keeping fans informed about their family life and careers. On the career side of things, the couple runs their marriage blog called Beating 50 Percent. They have also published multiple books and release regular episodes on their podcast called Behind the Scenes.
Along with career success, Jeremy and Audrey have added to their family since their departure from the show. In January 2020, they welcomed their son, Bode, into the world. The couple is also set to welcome their third child into the family in November 2021. Only time will tell what's next for Jeremy and Audrey's growing family.