How Did Jewel Become Famous?
Jewel was a breakthrough artist in the '90s. The celebrity was known for her folksy sound and proved that pop and folk songs could coexist in the same universe.
Jewel surfaced in the grunge era and fought for her place in the music world with her songs.
Her songs felt like poetry, and the singer used music as an outlet for her childhood trauma. Unlike other celebrities who thrive from the attention that comes with fame, Jewel preferred the quiet life, eventually going back to her hometown in Alaska. But how did Jewel become famous in the first place?
Jewel was once homeless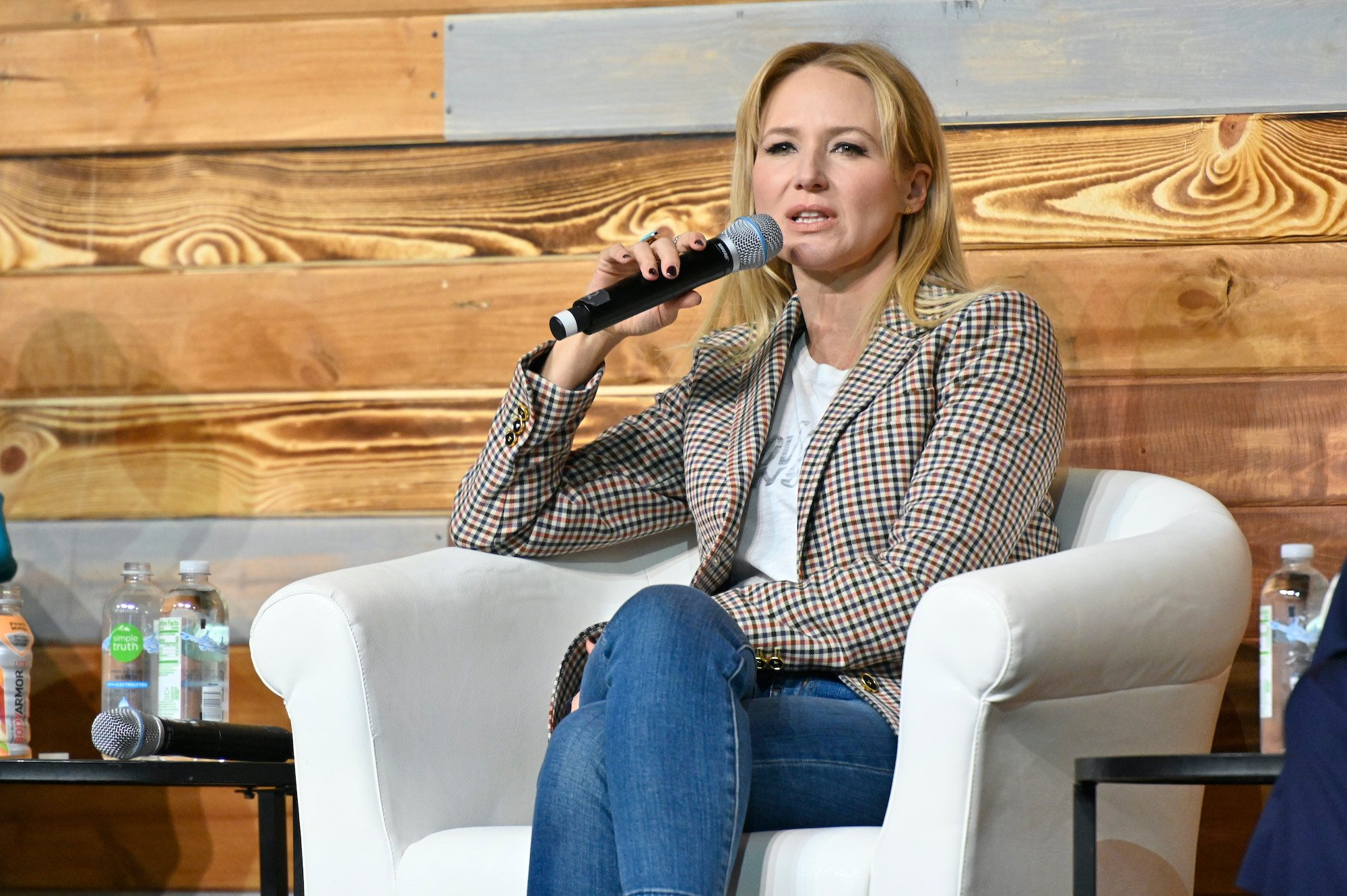 Jewel was born in Alaska, and her parents divorced when she was eight. She ended up moving to a small home with her dad. The house had no indoor plumbing and was far away from the town, so Jewel and her dad had to eat whatever they would kill or plant.
Jewel said that her mother leaving them when she was young led to some trauma. She said that she had to live with her father, who also had issues to deal with, noting that he took to alcohol to reduce the anxiety.
The singer said that she had to move out when she was 15 to make something out of herself and escape her father's abusiveness. Jewel put herself through school and graduated all on her own. When she was 18, she moved to San Diego to take care of her ailing mother.
She also had to deal with her boss, who tried to get her to sleep with him unsuccessfully. When she declined his advances, he fired her without her paycheck. She soon found herself unable to pay rent and got kicked out. She then moved into her car and thought it would be a temporary situation, but her car got stolen.
How did Jewel become famous?
Jewel and her father would perform in taverns around their town to make money. When performing in one of the clubs, an Atlantic Records manager spotted her and signed her. Jewel said that the label didn't know that she was homeless when they signed her. In 1995 the singer released her first album called Pieces of You.
The album, however, didn't chart. Pieces of You was a folk album, and the '90s were when grunge ruled the music scene. The album started picking up when she opened for Bob Dylan in 1997 with her hit single 'Who Will Save Your Soul.'
Audiences loved the song, and it began receiving airplay. The singles 'You Were Meant for Me' and 'Foolish Games' were met with lukewarm reviews, but the album managed to make it to number 4 on the Billboard charts.
Jewel got famous for her vulnerable lyrics and folksy sound. However, in 2003, the singer decided to make a pop-sounding album that was a far cry from her usual genre and music. Her fans and critics weren't impressed with the album, saying that she had strayed far from what she is known for. 
At the height of her career, Jewel also doubled as an actress. She starred in films such as Ring of Fire and the Fixer-Upper Mystery movies. Jewel continued making music, but none of the albums were as successful as her initial debut. 
What is Jewel up to nowadays
Jewel last released an album called Threads. She said that Threads would be the last album she'd make, but it won't be the last piece of music her fans would hear from her.
Jewel said that she would be releasing singles or extended plays from thereon because releasing albums was taxing on her mental and emotional health and were also costly.
The singer moved to Alaska and is now much more involved with charity work. She uses her platform to raise awareness and help homeless people across the United States. She also founded the Never Broken initiative to drive emotional wellness, especially in troubled children.