How Did Jon and Kate Gosselin Meet?
Ever wonder how Jon and Kate Gosselin of Jon and Kate Plus 8 fame met and formed what would become one of the most famous families on reality TV? Ahead, learn how the now divorced couple first met.
Jon and Kate Gosselin first met at a picnic
Jon and Kate met on October 5, 1997.
Jon, now 42, had recently returned home from backpacking across Europe. When he met his future wife, Jon lived at home with his mother and worked in a hotel, the father of eight told TLC in an early video clip from the show.
And Kate, now 44, had just graduated from nursing school. At a company picnic on a "sunny, warm day" Kate, who accompanied a friend who worked at the same hotel, met Jon.
She remembered when they met she wasn't interested in dating, saying her attitude was "who cares."
Kate made it a point to meet Jon
Kate knew she wanted to get to know Jon the moment she laid eyes on him.
Her attitude toward dating changed when she met Jon.
"There was this guy walking across the grass. He had sunglasses on," Kate recalled. "I was like, 'I'm not leaving here until I meet him.' I declared that."
In an early version of the Gosselin family's website, Kate recounted her and Jon's first meeting.
"I never believed in 'love at first sight,' but this came really close," Kate wrote according to CNN Entertainment.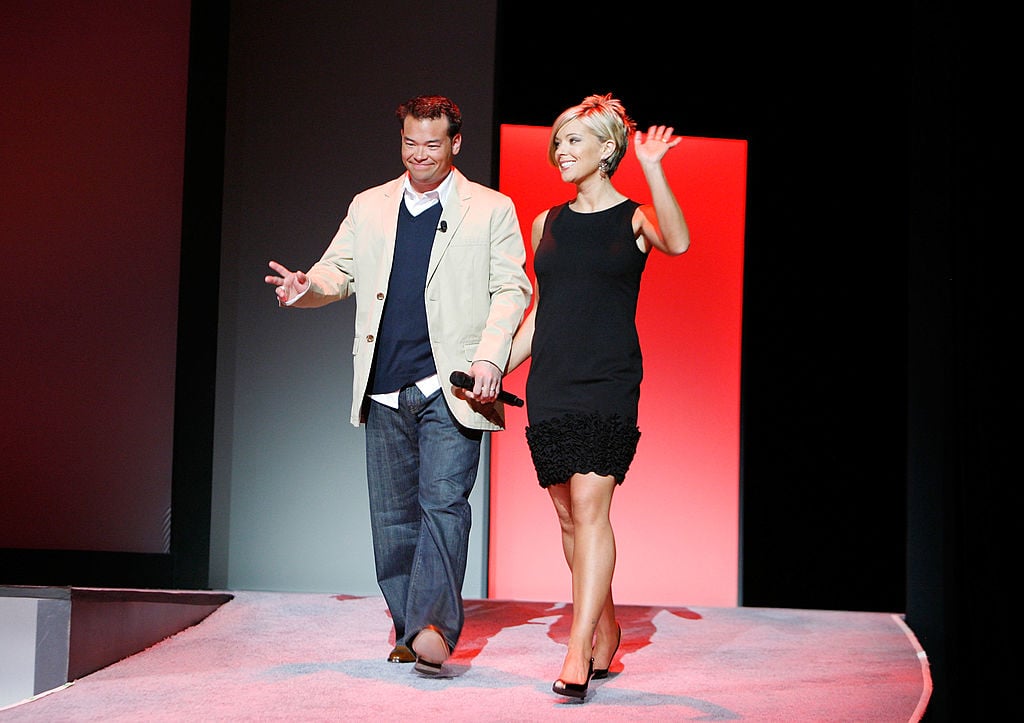 "Jon was walking across the grass and I saw him and was instantly intrigued! Our eyes met and continued to meet from across the way all afternoon. Finally, I arranged for someone to introduce us…and the rest is history!"
As for Jon, he knew things were different with Kate when they met. "Everything clicked. It sort of felt together like it never felt before. This time was different," he said, according to Fame10.
Jon and Kate's relationship became serious very fast
Although the moment they saw each other sounds like a fairytale, it wasn't. The reality was Jon had been seeing someone when he first met Kate.
But in no time at all, Jon cut things off with the other woman he had been seeing to focus on Kate.  
"She was gone the next day," Kate said.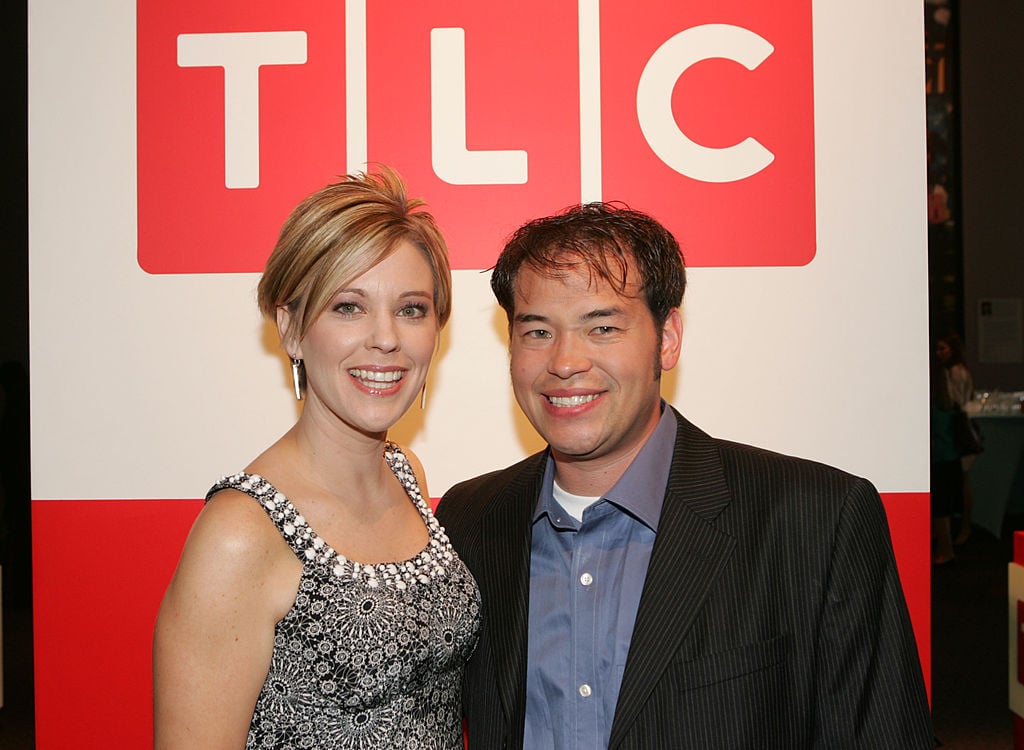 From then on Jon and Kate were a couple, often having people tell them we "sickeningly sweet."
When did Jon and Kate Gosselin get married?
At the ages of 24 and 22 respectively, Kate and Jon married on June 12, 1999, in the backyard of their friend's 1920s mansion in Wyomissing, Pennsylvania.
They paid for the wedding themselves (deemed "cost-effective" by Kate) and married in front of close family and friends
"I think we had the [sic] awesomest wedding," Jon said.
It was after the wedding "baby fever" began.
Once Kate learned she had polycystic ovarian syndrome, she and Jon conceived twin daughters Cara Nicole and Madelyn "Mady" Kate with the help of fertility treatments.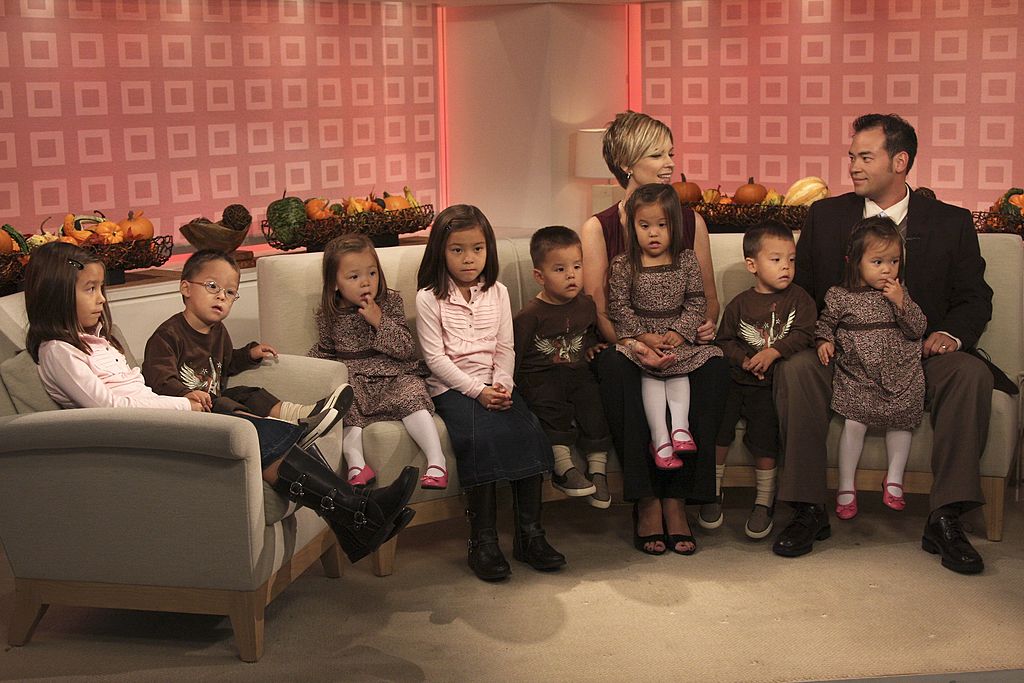 The couple used fertility treatments again to conceive, this time having sextuplets or six children. Three boys and three girls; Alexis, Aaden, Collin, Leah, Hannah, and Joel.
Learn more about their children, here.
'Friction' between Jon and Kate obvious 'from the start'
According to Bill Hayes, a member of the production team responsible for Jon and Kate's Discovery Channel special, the couple always had issues.
"You could see the friction [in their relationship] from the start," Hayes said.
Part of the show meant the couple would rehash their arguments sitting on their couch, which caused more tension.
Eventually, Jon and Kate announced their separation in a special one-hour episode of the show.
They divorced in 2009 and remain on not-so-good terms. Jon left the show which meant his name got dropped from the title making the program's new name, Kate Plus 8. 
Although the show later got canceled, Kate now has another reality show on TLC about her dating life called Kate Plus Date.
Jon has retreated from the public eye but maintains a public Instagram account and has been dating.