How Did Josh Peck and John Stamos Meet and Become Friends?
Josh Peck appeared on a few episodes of the Netflix series Fuller House, but his friendship with John Stamos goes back farther than that. (Stamos even got a wedding invite from his co-star.) Here's what we know about these actors and their adorable friendship. 
These actors both worked on family-centered television shows
No, they're not related. Yes, they were both the stars of beloved sitcoms. Stamos first earned popularity with the family-centered comedy, Full House. In it, he portrayed the Elvis-loving, guitar-playing relate of the Tanners sisters, Uncle Jesse. He appeared in every Full House season until the series came to an end in the 1990s.
Peck, on the other hand, first debuted in Drake and Josh as one of the title characters in 2004. This Nickelodeon original told the story of step-brothers and best friends, who have a way of getting into trouble. 
Although these actors had very different beginnings to their careers, they both appeared on Fox's Grandfathered for one season in 2015. It only made sense that when Stamos returned to the world of Full House, he'd bring Peck along for the ride. 
Josh Peck guest-starred in some episodes of 'Fuller House'
Stamos reprised his role as Uncle Jesse for the Netflix spinoff series, Fuller House. For some episodes, he even reunited with Peck.
That includes the "Golden-Toe Fuller" episode of the series, where Peck portrayed a man-bun-wearing Tech Guy who made a grave mistake: thinking Uncle Jesse is the grandfather of his daughter. 
He came back for a season 5 episode, titled "Be Yourself, Free Yourself," however, his friendship with Stamos didn't stop there. When Peck got married in 2017, he was sure to invite his TV-dad, Stamos.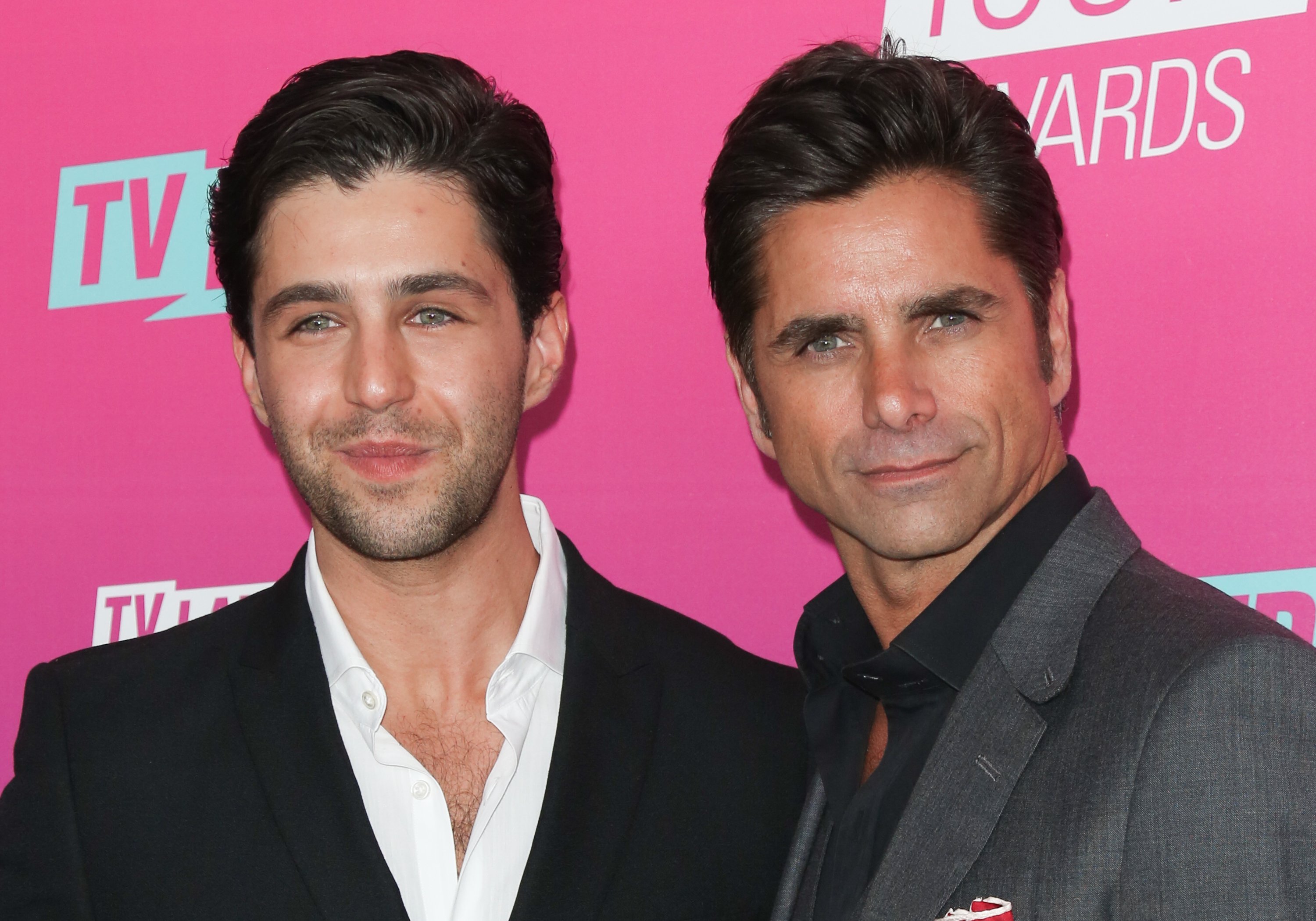 Apparently, Josh Peck's kid and John Stamos' son don't get along
The children of these two celebrities, though, don't exactly get along. That was confirmed by Stamos, who had the children pose for one picture together while on set for Fuller House.
"We were doing an episode of Fuller House, and I have a friend — Josh Peck — on," Stamos said during an interview with Extra. "His wife brings his son Max and my wife brings Billy, who's never done a bad thing in his life. They were taking a picture and he bites Max [on the face]… It was horrifying! It was the first time I was disappointed in my son. It was a weird feeling."
This wouldn't be the first time fans learned about Stamos' son. The actor often posts about him on social media, including one picture where the Full House couch functioned as a baby gate, blocking part of the house from his son.
Fans can watch episodes of Fuller House, featuring John Stamos as Uncle Jesse, on Netflix. Episodes of the original sitcom, Full House, are available for streaming on Hulu.