How Did Kanye West's Mom Die? Donda West's Surgery Complications Still Bring Kanye 'to Tears'
The 2007 death of Kanye West's mom, Donda West, still impacts the artist today. Along with his wife, Kim Kardashian West, and their four children, Kanye still grieves the loss of his mother and manager. Nearly 13 later, questions still linger as to what went wrong. Here's what we know.
Kanye and Donda West were extremely close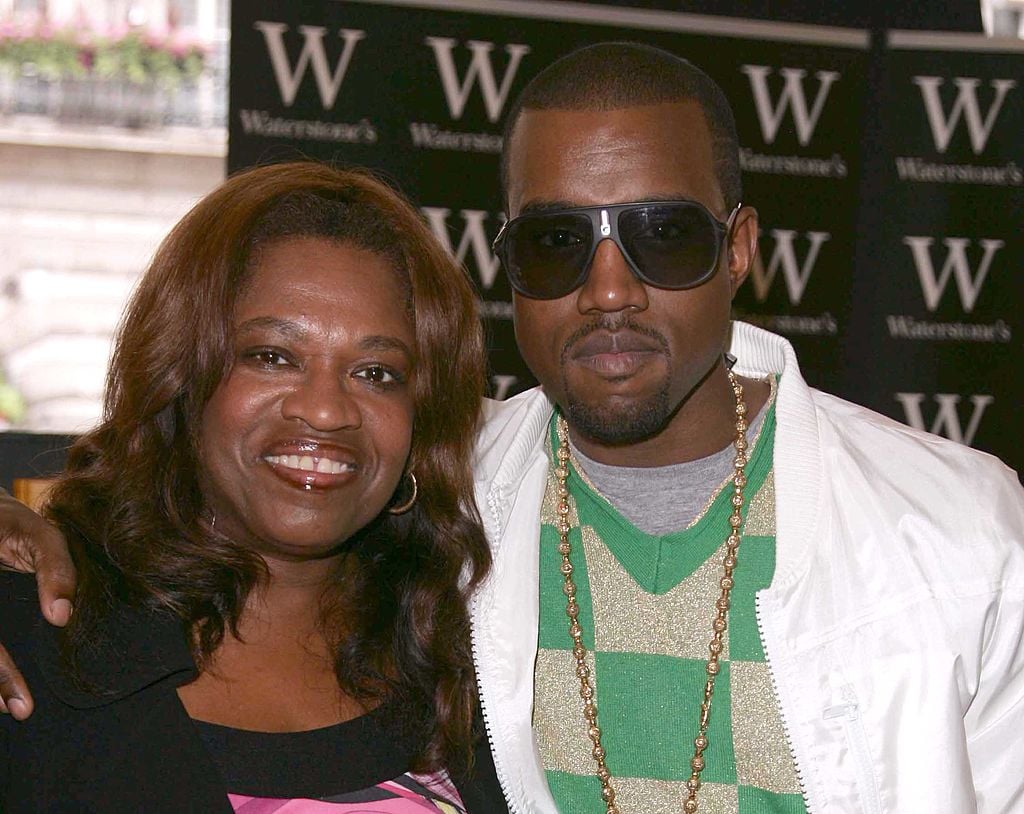 Hip-hop star, Kanye West, and his mother, Donda West, had a close-knit relationship. Not only did Donda provide the love and support of a mother but she also managed the "Stronger" artist.
Donda, a former professor of English at Chicago University, retired from academics to be more involved in Kanye's rising career. The "momager" even wrote a book about raising the hip-hop superstar, Raising Kanye: Life Lessons from the Mother of a Hip-Hop Superstar. The book released in May 2007 — a few months before she died.
Kanye often spoke about the relationship he and Donda had. She stood at his side at numerous award shows and parties. The single mother raised Kanye alone after her husband left when Kanye was 3 years old.
Donda served as chief executive of West Brands LLC and chairwoman of the Kanye West Foundation — an educational nonprofit that works to decrease dropout rates and improve literacy.
According to Business Insider, the organization came under scrutiny after 2010 tax returns revealed some discrepancies in how the money was used.
Kanye started a charity in Donda's name — Donda's House — but the 2011 foundation cut ties with Kanye after a Twitter war with Kardashian West and Kanye's outspoken political views.
How did Donda West die?
Donda West admitted herself into the hospital for liposuction, a tummy tuck, and a breast reduction in Nov. 2007.
"She was interested in some cosmetic procedures and we had discussed that in order for her to go through with the procedures, which she was a good candidate for, she needed what's called a medical clearance, which just about anybody over the age of 40 is required to have," Dr. Andre Aboolian said at the time.
"Because of Donda's age, she was required to get some cardiac clearance to make sure her heart is in good shape to go through for the surgery."
After the surgery, and while Donda recovered at home, she stopped breathing and was taken to Centinela Freeman Regional Medical Center in Marina del Rey. She was unresponsive and in cardiac arrest. Reports say paramedics tried to revive Donda, but she did not wake.
An autopsy stated Donda died from "complications of surgery."
According to the autopsy report via People, "West was able to walk out of the clinic after 5 1/2 hours of surgery, heavily bandaged, and prescribed Vicodin for pain. She opted to return to her home for care even though she was advised that she receive post-operative care at another facility."
Dr. Jan Adams, the performing surgeon, revealed: "the lengthy liposuction, tummy tuck, and breast-reduction surgery went ahead without any issues."
The report also stated that vomiting and medication may have also contributed to Donda's death. NY Daily News said Donda took up to "20 pain-killing Vicodins in less than 24 hours."

Speaking to Daily News in May 2015, Adams said, "Most people that I run into think she died on the table, they don't even know this lady was home for a day. The truth hasn't been revealed."
The Los Angeles County Coroner also found "no evidence of a surgical procedure problem." However, Adams still faced public scrutiny from Kanye and elsewhere which, he said, "tarnished" his reputation.
Kanye utilizes social media, worship, and music to heal
Kanye continues creating new music and moving forward the best way he knows how, including his new church services built to inspire and uplift. He previously revealed that he still struggles with the loss.
"If I had never moved to L.A. she'd be alive…I don't want to go far into it because it will bring me to tears," he told Q Magazine.
Kanye planned to use a photo of Dr. Adams for his album's cover. In a tweet explaining why he said: "I want to forgive and stop hating." Dr. Adams penned an open letter to the hip-hop mogul asking for a cease and desist from using his image.
"I don't want to seem ungrateful," he wrote, "I just think that if in fact, this conversion to love is genuine on your part, then it's inappropriate to drag the negativity of the past with it."
He continued: "Don't put my picture out there and pretend you are about love. Love deals with the truth. Over the past 10 years, I have tolerated all the errors, misinformation and lies told by reporters, journalists and people on the street out of respect for doctor-patient privilege and your mother."
Kanye responded on Twitter saying, "This is amazing. Thank you so much for this connection brother. I can't wait to sit with you and start healing."