How Did Kate Gosselin Get Pregnant With Sextuplets?
Having sextuplets is incredibly rare, even in modern times where fertility treatments are becoming more and more common. Currently, the United States is home to six sets of surviving sextuplets. The most famous of these are the Gosselin sextuplets, who were featured on the hit TLC reality show Jon & Kate Plus 8.
Why do multiple births keep happening with more and more frequency? Simple. As fertility treatments such as intrauterine insemination (IUI) and in vitro fertilization (IVF) for infertile couples becomes more common, the percentage of multiple birth pregnancies is also growing. Twins are the most typical type of multiple birth. But triplet, quadruplet, quintuplet, sextuplet, septuplet, and even octuplet births are possible, too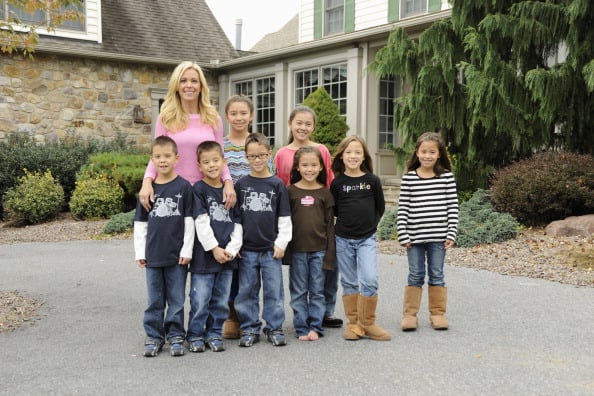 How did Jon and Kate Gosselin get pregnant?
Unfortunately, the road to parenthood wasn't easy for Pennsylvania couple Jon and Kate Gosselin. Kate already knew she'd have trouble getting pregnant because of a prior polycystic ovary syndrome (PCOS) diagnosis. This hormonal disorder often causes infertility.
Kate began fertility treatments almost immediately after she and Jon got married. The pair conceived their twins, Cara and Madelyn, thanks to the help of an IUI procedure (also called artifical insemination). Their daughters were born in October 2000.
Did the Gosselins want sextuplets?
Three years after the twins were born, Jon and Kate decided they'd like to try for another child and went back to their fertility doctor for help getting pregnant again. Imagine their surprise when the resulting pregnancy didn't just reveal one baby – but seven! The fertility drugs Kate was taking caused multiple eggs to mature during her fertile time and that coupled with the sperm injection caused multiple eggs to fertilize.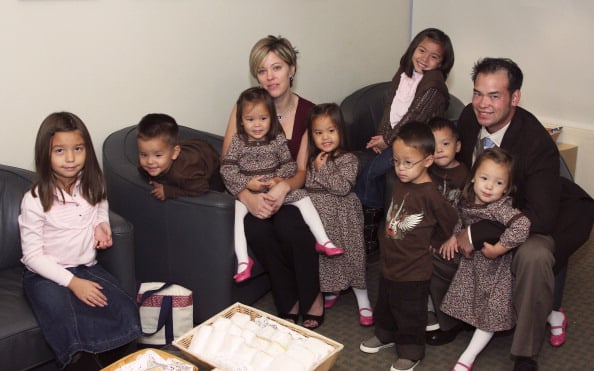 Jon and Kate were unwilling to selectively reduce the pregnancy. The seven fertilized eggs developed into six babies over time. Kate had to be closely monitored during her entire pregnancy due to the high-risk factor. The sextuplets were born via c-section in May 2004 just short of 30 weeks gestation. The birth included sons Aaden Jonathan, Collin Thomas, and Joel Kevin, and daughters Alexis Faith, Hannah Joy, and Leah Hope.
Did their large family lead to divorce?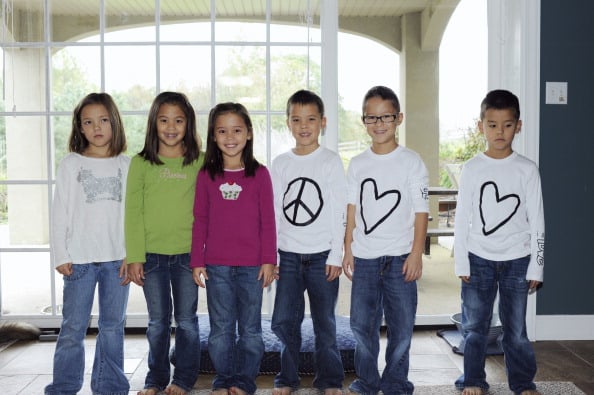 The drama of Jon and Kate's divorce is almost as famous as their marriage. The two split when rumors of Jon's infidelity hit the tabloids, though he still maintains it never happened. Jon and Kate separated in 2009.
Kate once said that, "parents of multiples have triple the divorce rate" thanks to the stress of raising such a large family. Jon and Kate may have separated even if they had never had sextuplets – we'll never know the answer to that for sure. But clearly the couple doesn't regret having any of their children. For the time being, Hannah and Collin live with their dad while the twins and the rest of the sextuplets all live with Kate.
The sextuplets are turning 15 this year and though there have been rocky moments, everyone is doing well. Science is truly amazing – and life is always unexpected.