How Did Kate Hudson Meet Her Fiancé, Danny Fujikawa?
Kate Hudson is an actor best known for her work in movies such as How to Lose a Guy in 10 Days (2003); You, Me and Dupree (2006); Fool's Gold (2008); and Bride Wars (2009).
Her personal life is often a topic of interest for fans as well. Hudson recently made headlines for her engagement to partner Danny Fujikawa, and some people might be curious about their relationship. For example, how did Hudson and Fujikawa meet?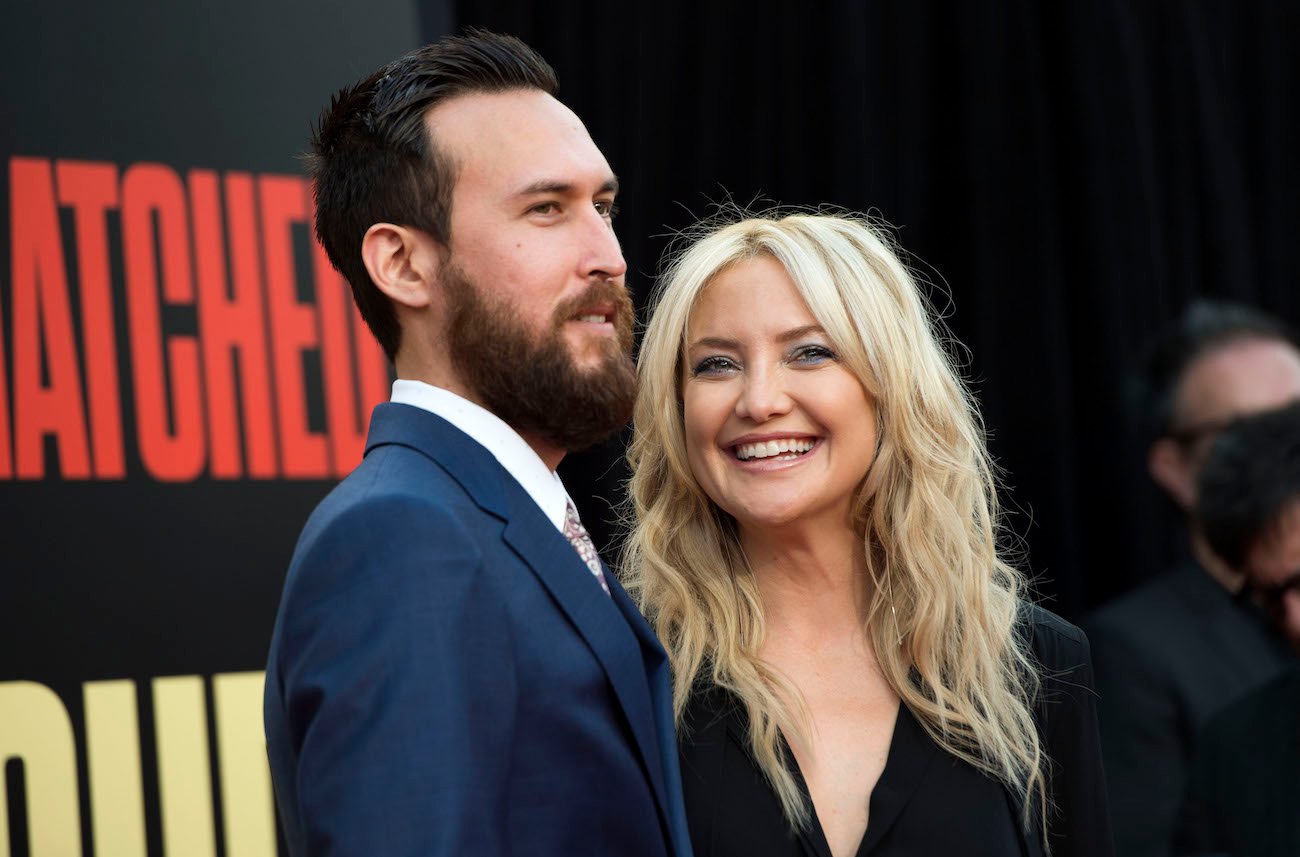 Who did Kate Hudson date in the past?
Hudson was born into a Hollywood family, so she has been associated with celebrities since a young age. As such, she has had relationships with some famous names.
In 2000, Hudson married Chris Robinson, the lead singer of the rock band The Black Crowes. They have a son together named Ryder, who was born in 2004. However, Hudson and Robinson filed for divorce in 2006, citing "irreconcilable differences."
Then, in 2010, Hudson began dating Matt Bellamy, the lead singer of British rock band Muse. A year later, they got engaged and welcomed a son named Bingham. Hudson and Bellamy's relationship ended in 2014.
In between these relationships, Hudson also had flings with stars like Owen Wilson, Dax Shepard, and Alex Rodriguez.
How did Kate Hudson meet Danny Fujikawa?
RELATED: Inside Kate Hudson and Chris Robinson's 'Volatile' Marriage
Hudson and Fujikawa started dating in 2016, but the couple has known each other for much longer.
According to People, Hudson once shared on The Talk that she and Fujikawa had a history together before they became romantically involved. She said, "We've known each other for 15 years; he's my best friend's stepbrother. We kinda skipped through the part of knowing what the hiccups were. You kinda skip the part of going, 'Oh, you're like that?'"
On their first anniversary, Hudson posted on Instagram, "The first time I met Danny I was 23 and enormously pregnant with Ryder. His step sisters are my best friends [Sara Foster and Erin Foster] and so it goes we have been in the same circle for over a decade!"
Sara and Erin are two of David Foster's six children. Their mother, Rebecca Dyer, was with Fujikawa's father, Ron, before his death in 2012. According to Ron's obituary, he spent his "last ten" years with Dyer.
Kate Hudson once called Danny Fujikawa the 'best man'
RELATED: Kate Hudson Called Her Estranged Relationship With Her Father a 'Blessing'
Hudson and Fujikawa has one child together–a daughter named Rani. The actor has gushed a lot about her fiancé, and it appears that she has finally found her life partner.
In November 2019, Hudson told Women's Health, "I've got the best man. It's the first time I feel like I have a real teammate in this… His number one priority is family. And when we have our disputes, I feel the thing that allows us to get through them is having the same ultimate goal, and that includes being in each other's life. It just feels so nice."
Hudson also revealed in 2020 that she and Fujikawa had a great sex life in quarantine.
"I think it's even more than that," Hudson said, as reported by Entertainment Tonight. "I think it's positive for knowing that I'm with the right person. There's nobody else I'd want to be quarantined with right now. He's just the best."