How Did Khloé Kardashian Introduce Tristan Thompson to the Kardashian-Jenner Family?
The Kardashian-Jenner family is notorious for their close relationships with each other. For 14 years, the tribe has introduced Keeping Up With the Kardashians fans to their significant others. So, when Khloé Kardashian started dating Tristan Thompson in 2016, it shouldn't come as a surprise that she introduced him to her family in a nontraditional way.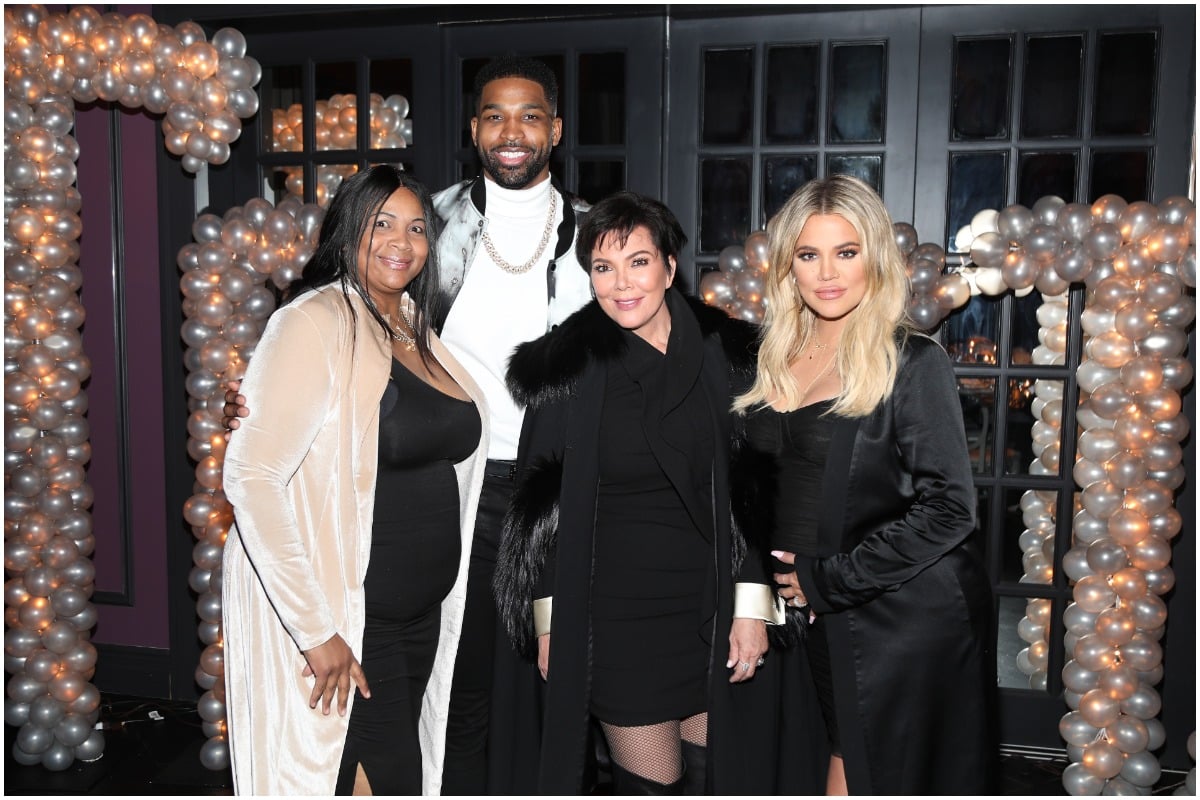 How did Khloé Kardashian and Tristan Thompson meet? 
Before Kardashian and Thompson met, they were in different phases of their lives. The 36-year-old Revenge Body star had already divorced Lamar Odom after seven years of marriage. Conversely, Thompson, 30, had recently welcomed a baby with Jordan Craig when he met Kardashian. Nonetheless, the pair hit it off after a mutual friend introduced them in Aug. 2016. The following month, they went Instagram official when Kardashian posted several photos of them in Miami. 
Soon after Kardashian and Thompson solidified their relationship, the KUWTK star's best friend, Malika Haqq, gushed about them to People. In her interview, the ATL actor stated that the NBA star was just who Kardashian needed. 
"He's really nice to her," Haqq said of Thompson. "He's the coolest guy in the world — and you know, Khloé's always loved basketball." 
"You know, they're both very giving and very kind," she added. "They take great care of their friends and their families.
Haqq also added that the couple, "love to enjoy themselves. They both work very hard. They have a lot of things in common, and they're extremely supportive."
When did Khloé Kardashian introduce Tristan Thompson to the Kardashian-Jenners? 
Although they started dating shortly after meeting, Kardashian kept Thompson away from her family early on. However, the family, especially Kim Kardashian West, were eager to meet the Good American CEO's new love interest. 
During a 2016 episode of KUWTK, Kardashian West explained that she was tired of Kardashian hiding her boyfriend. After a few pranks, True Thompson's mom finally put her older sister out of her misery. According to E! News, Thompson accompanied Kardashian to one of Kanye West's concerts. While there, the Boston Celtics player met Kardashian West. 
"I knew she was messing with me, but I'm just happy that she's having a good time and starting a new relationship," Kardashian West said in the episode. "He's a little young, but I'm excited to tell Jonathan [Cheban] and like a couple of my friends!"
Are Khloé and Tristan together? 
Once Thompson met Kardashian West, he eventually connected with the rest of Kardashian's famous family. In Sept. 2017, the couple announced that they were expecting their first child together, True. The following April, Kardashian gave birth to True in Cleveland, where Thompson played for the Cleveland Cavaliers. However, the delivery came just days after a video surfaced of the athlete kissing other women in a club. 
Unfortunately, the cheating drama continued into 2019. That February, Thompson and Jordyn Woods allegedly shared a kiss at his home. The cheating scandal caused the model to break ties with Kylie Jenner and the rest of the Kar-Jenners. 
After almost a year apart, Kardashian and Thompson reconnected during the coronavirus (COVID-19) pandemic. Since then, the pair have reportedly begun dating again and splitting their time between Los Angeles and Boston. As Thompson faces new cheating rumors, Kardashian reportedly remains invested in their relationship.