How Did Kim Kardashian and Paris Hilton Repair Their Friendship?
It seems that formerly feuding Kim Kardashian and Paris Hilton are friends again. So what exactly happened to their friendship?
In the early 2000's, before Kim Kardashian became a household name, she was known in the tabloids as socialite Paris Hilton's friend. Over the years, however, their relationship went downhill and the two of them seemed to no longer be close like before.
Recently, though, it seems that Kim Kardashian and Paris Hilton are friends again. So what exactly happened to their friendship and how did they manage to make up with each other after 10 years?
How did Kim Kardashian and Paris Hilton meet?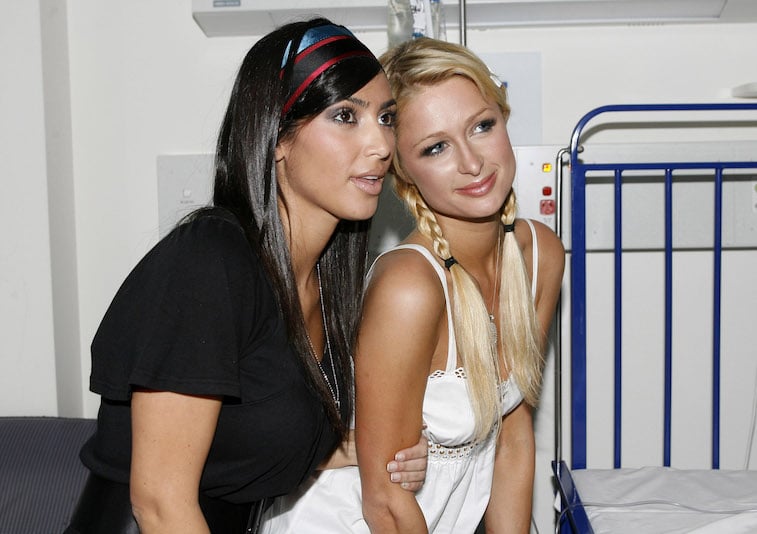 Kim Kardashian and Paris Hilton went all the way back to the 1980's. Reportedly, they started getting close some time in their childhood when Paris Hilton used to live in Los Angeles.
Later on, in 2003, Paris Hilton's career took off as she starred in The Simple Life with fellow socialite Nicole Richie. Hilton was now one of the most famous faces in Hollywood and Kim Kardashian was taken along for the ride. Kardashian appeared on a few episodes of The Simple Life and was also seen out often with her popular friend.
Kim Kardashian actually ended up being known sometimes as Paris Hilton's assistant, though she clarified that she mostly organized closets as her job: "I would work with Paris, and I would love to organize and clean out their closets and…shop for her. That was my job. But people will say 'assistant.' They always have it wrong."
By being around Hilton, Kardashian was able to mingle with a lot of big names in the celebrity world and also got some attention on her as well.
Why did Kim Kardashian and Paris Hilton fall out with each other?
In the mid-2000's, Kim Kardashian began making a name for herself on Keeping Up With the Kardashian. The show was a huge success, so Kardashian herself became a breakout star. With Kardashian now getting a lot of media attention, Hilton reportedly got jealous and the two of them stopped being friends.
In 2008, Paris Hilton thew shade at Kim Kardashian when she compared the latter's butt to cottage cheese and calling it "gross."
A couple of years later, Kardashian was seen insulting Hilton's song "Stars Are Blind." After the DJ played the song at an event, Kardashian reportedly said that it wasn't "real music."
Paris Hilton later went on to badmouth Kardashian's career, saying: "I created Kim Kardashian. Her whole family owes me life."
How did Kim Kardashian and Paris Hilton repair their friendship?
It's clear that for several years, Kim Kardashian and Paris Hilton were far from being best buds. However, starting in 2014, things began to look more positive again.
Kardashian shared a photo of them together on social media and talked about the good times that they used to have together. "Reminiscing about the 1st time we went to Ibiza in 2006! @parishilton it was so good to see you & catch up!! Loves it lol," Kim said.
The two of them also started to say nice things about each other in public. Paris Hilton once said about Kim Kardashian in 2015: "She's always had a great work ethic like me and she's always been determined… I'm so proud of her. When she's at home, she's very normal like anyone else with a glamorous life. She's chill; she's so sweet."
Recently, Paris Hilton also debuted a new song called "My Best Friend's A**" with Kim Kardashian appearing in the music video.
When Hilton was asked about her opinions on Kardashian's goal to become a lawyer and the hotel heiress had nothing but compliments. "She's always been such a brilliant person, she's always been so organized, she's always cared about others," Hilton said. "I could see her being a brilliant lawyer, for sure."
Neither Hilton nor Kardashian has told the world how they got close again after years of being at odds with each other.
However, it's clear that many things have changed in their lives since then and it's possible that they've come to realize just how important their friendship is for the two of them.