How Did Kobe Bryant and Vanessa Bryant Meet and How Long Were They Married?
Kobe Bryant was more than a tremendous basketball player. Off the court he was known as a family man. Here's the story of how he met his wife, Vanessa Laine Bryant.
When news broke that basketball great Kobe Bryant died in a helicopter crash, many were left in disbelief that the Los Angeles Lakers legend was actually gone. Adding to the tragedy is that Kobe's 13-year-old daughter, Gianna, and seven other people were onboard the chopper when it went down on Jan. 26, 2020. There were no survivors. Kobe was 41.
While the former NBA player will always be remembered for what he did on the court, off the court he was a family man first. Here's the story of how Kobe met his wife, Vanessa, and a look back at some of the ups and downs they went through together.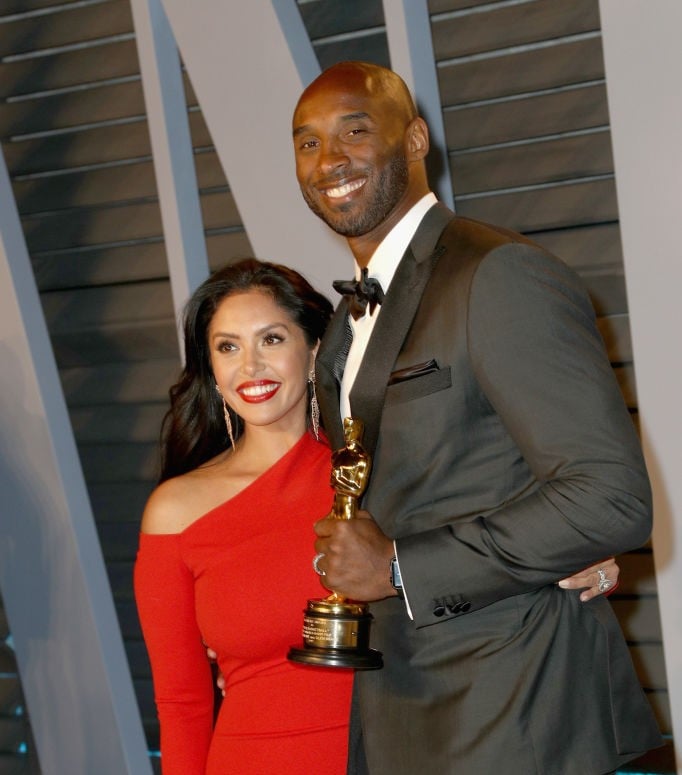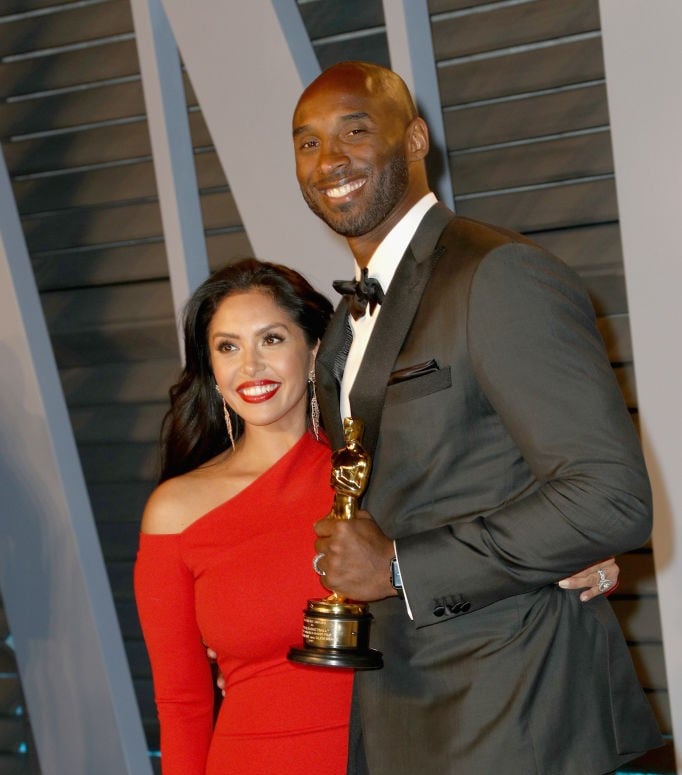 They met when Vanessa was still in high school
The couple met during a shoot for Tha Eastsidaz music video "G'd up" in November 1999. At the time, Kobe was 20 while Vanessa was 17 years old and still in high school. They began dating and when Vanessa turned 18, Kobe proposed.
The two wed in April 2001, but not everyone chose to be with the pair on their big day. Kobe' s parents, Joe and Pam Bryant, decided not to attend the ceremony because they reportedly didn't approve of their son getting married so young and to a woman who was of Mexican and Irish descent. He and his parents then became estranged for the next two years.
In 2013, the NBA star posted a throwback photo of the day he met Vanessa and captioned it: "This pic is the day I asked @ladyvb24 for her number 11/28/99. Thru the ups and downs she has been my love and best friend. 20 and 17 yrs old when we met, we have actually grown up together. A true honor and a blessing. Ti Amo Queen Mamba."
Kobe admitted to adultery after sexual assault allegations
Two years after they tied the knot, Kobe was accused of sexually assaulting a 19-year-old woman in Denver, Colorado.
The Lakers shooting guard held a press conference at the Staples Center where he admitted to infidelity but maintained that the sexual encounter was consensual. Vanessa sat by her husband's side and held his hand during the presser.
"I sit here in front of you guys furious at myself, disgusted at myself for making the mistake of adultery. I love my wife with all my heart. She's my backbone," he said.
The criminal case against Kobe was eventually dropped. He settled a civil case with his accuser outside of court.
Kobe and Vanessa had four children together
The "Black Mamba" and his bride had four daughters together including Gianna.
Their oldest, Natalia Diamante Bryant, was born on Jan. 19, 2003. Three years later, Gianna Maria-Onore Bryant was born on May 1, 2006.
After their first two children were born, Vanessa and Kobe hit another rough patch in their marriage in 2011 and filed for divorce. Vanessa cited "irreconcilable differences." In 2013 though, the pair called off the divorce.
"We are pleased to announce that we have reconciled," Vanessa wrote on Instagram at the time. "Our divorce action will be dismissed. We are looking forward to our future together."
In 2016, Kobe and Vanessa welcomed Bianka Bella Bryant. Then in 2019, Mrs. Bryant gave birth to their fourth daughter who they named Capri Kobe Bryant.
The basketball legend regularly posted photos of his wife and daughters on his Instagram account. The last post he shared of his entire family together was a collage of Christmas pictures on Dec. 25, 2019.
Read more: How Long Have LeBron James and His Wife Been Married and How Many Children Do They Have?