How Did Kourtney Kardashian and Scott Disick Meet?
Kourtney Kardashian and Scott Disick are well known for their tumultuous relationship. The couple, who share three children together, are currently separated.
Despite moving on to new love interests, the duo has found a way to make co-parenting work for their family. Kardashian and Disick were once one of the most talked-about celebrity couples in the world.
For the past decade, they have been enticing fans with their drama-filled antics. It all started in 2006 on a beach in Mexico.
Kourtney Kardashian and Scott Disick's relationship timeline
Over the years, Kardashian and Disick have experienced an on-again-off-again relationship. After two years of dating, the couple decided to take a break from one another when Kardashian suspected Disick of cheating on her.
In August of 2009, they got back together, announcing that Kardashian was pregnant. Their first son, Mason Disick, was born on December 14, 2009.
The following year, Kardashian revealed that Disick had developed a drinking problem. She documented all the sordid details on her popular reality show Kourtney and Khloe Take Miami.
Despite their many ongoing problems, the couple gave birth to their daughter Penelope in July of 2012.
Disick struggled with parenthood, and his problems with alcohol continued. According to E! News, Disick checked himself into rehab in 2014 for "alcohol and drug-related issues." This became new material for Kardashian's show Kourtney & Khloe Take The Hamptons.
In December of 2014, the couple welcomed their third child, son Reign.
Seven months later, in June of 2015, Kardashian and Disick decided to call it quits, this time for good.
How did Kourtney Kardashian and Scott Disick meet?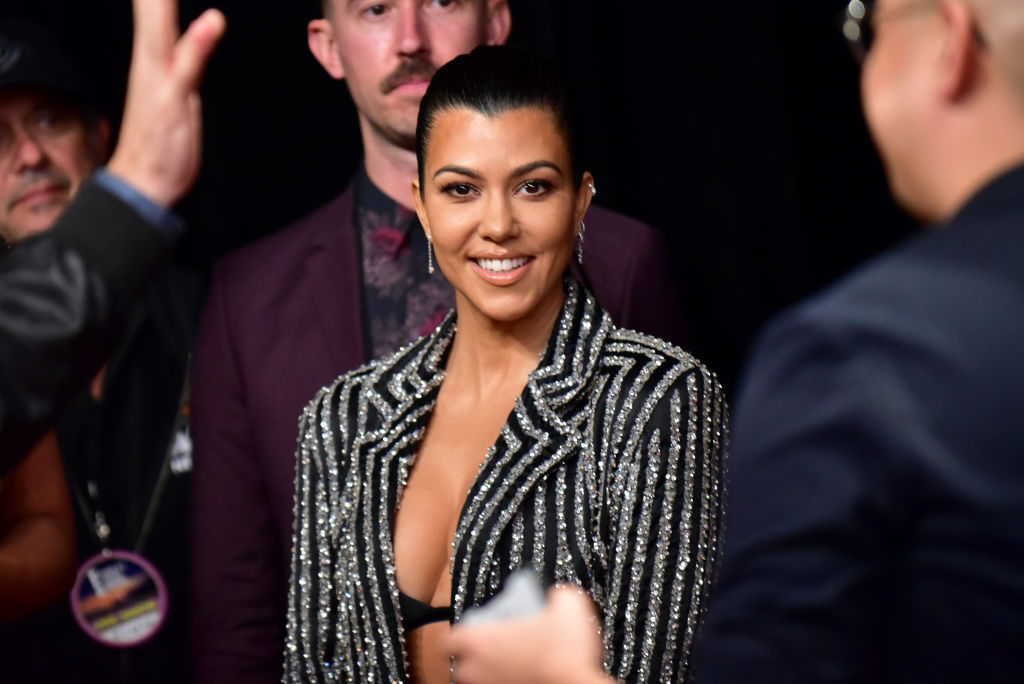 In 2005, Kardashian briefly dated Joe Francis, creator of Girls Gone Wild. In 2006, she attended a party at his home in Mexico. Disick was at that party, a guest of a mutual friend of Francis.
The couple was introduced and immediately hit it off. They shared instant chemistry and, according to Francis, they forged their relationship in his master bedroom. The pair became inseparable.
By 2007, their love affair became a major part of the storyline on the new television reality series: Keeping Up With The Kardashians.
Kourtney Kardashian and Scott Disick are co-parenting well
Now that their roller-coaster relationship is over, the couple spends most of their time focusing on their three children.
Kardashian and Disick recently spent some time together on a family vacation to Bali. They met with a spiritual healer who, according to Kardashian, told them they are true soulmates, and that in a past life they were together.
Kardashian told her sisters on a recent episode of Keeping Up With the Kardashians that she and Disick will always be an important part of each other's lives.
Kardashian claims she won't be getting back together with Disick for the sake of the kids. They have created a positive co-parenting situation, and both remain active in their children's lives. 
In a Q&A for her new business Poosh, Kardashian stated she isn't going to make her kids miss out on things just because she and Disick couldn't figure out how to be a couple. 
Kourtney Kardashian and Scott Disick have moved on
Disick is currently in a relationship with Lionel Richie's youngest daughter, Sofia Richie.
Kardashian's Momager, Kris Jenner, is worried about her daughter's future with Disick. On a recent episode of Keeping Up With the Kardashians, she voiced her concerns about Kardashian wanting to get back together with Disick and ending up getting hurt all over again.
Kardashian does not appear to be in a serious relationship herself but has been linked to Younes Bendjima. The couple dated for a brief time in 2017 but broke up due to infidelity issues.
Fans are speculating that the two may be back together again after the Algerian model showed up in Kardashian's Instagram photos.