How Did Kourtney Kardashian and Travis Barker Meet?
Find out how 'Keeping Up With the Kardashians' sister Kourtney Kardashian met Blink-182 drummer Travis Barker.
Keeping Up With the Kardashians star Kourtney Kardashian is in a new relationship with Blink-182 drummer Travis Barker. Kardashian and Barker have known each other for several years, but many fans are curious to know how the eldest Kardashian met the rockstar.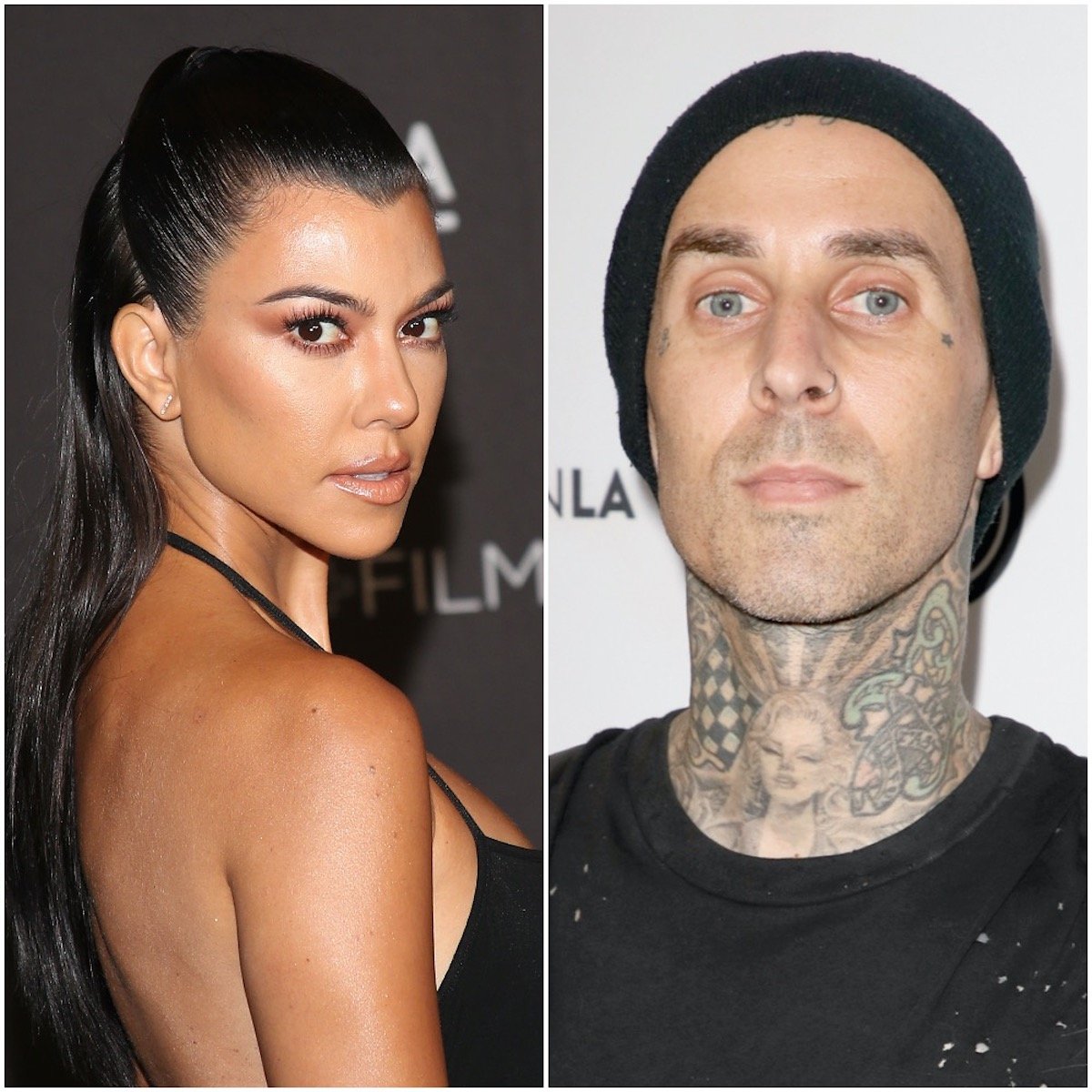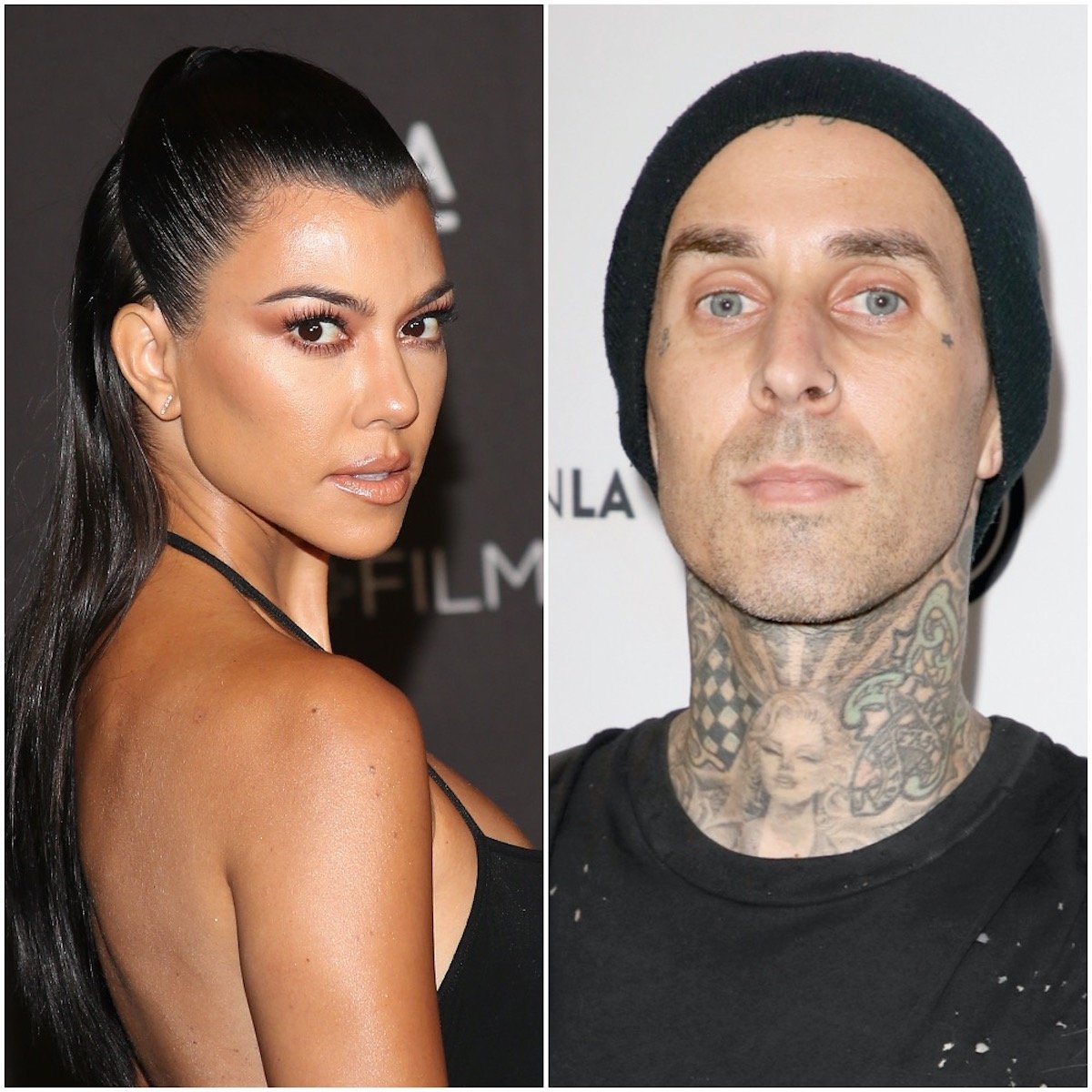 Kourtney Kardashian is in a new relationship 
In January 2021, Kardashian and Barker were spotted spending time together at momager Kris Jenner's Palm Springs home. An insider source told Us Weekly the two are "officially a couple." 
"They have been close friends for years and have been dating for a couple [of] months," the source told the outlet. "Travis is very smitten with Kourtney and has been for a while." Kardashian, who co-parents her three children with Scott Disick, was previously dating Younes Bendjima. Their relationship came to an end in August 2018. 
Travis Barker used to have a thing for Kim Kardashian-West
In 2006, the Blink-182 drummer befriended Kim Kardashian-West when she was working as Paris Hilton's assistant. 
"She got all of Paris' belongings together wherever we traveled," Barker, who was dating Hilton at the time, explained to Us Weekly in 2015. Ironically, Barker was eyeing Kardashian-West. 
"How could you not stare at Kim?" he expressed. "Mind you, I enjoyed hanging out with Paris, but I love curvy girls. Kim was eye candy. I was [in] no way disrespectful to Paris, but I couldn't keep my eyes off Kim!" 
Now, it seems like Barker's gaze has shifted to the older Kardashian sister. 
Travis Barker denied dating Kourtney Kardashian in 2019
In March 2019, Barker performed at the iHeartRadio Music Awards. When asked about a potential romance between him and Kardashian, Barker shut the rumors down.
"Kourtney's like a dear friend," the drummer told People at the time. "That's it. I mean, I love her to death. I love her family to death. But yeah, just friends."
Now, the two have made their romance public.
How did Kourtney Kardashian and Travis Barker meet? 
Kardashian and Barker have shared mutual friends for years. Plus, they have a lot in common, personally and professionally. Both are reality stars — Barker had a hit series in 2005, Meet the Barkers and he was a guest on Keeping Up With the Kardashians in the past. 
What's more, Kardashian and Barker live down the street from each other in the same gated community in Calabasas, California. 
Barker shares two kids, Alabama and Landon, with his ex-wife Shanna Moakler. Their children are friendly with Mason and Penelope Disick — another connection to the Kardashian family. Additionally, Moakler has been friendly with the Kardashian-Jenner clan for years, having attended the iconic dinner Kris held for Jennifer Lawrence in 2017.
Barker and Kardashian have been spotted together in years past, dating back to September 2018 when they were eating at a vegan restaurant and later attending church. The following year in February, the two were again seen together getting dinner — this time in Malibu.
More recently, the two have been flirty with each other on social media. And thanks to the recent photos from Palm Springs, it seems like the couple is comfortable with the public knowing about their relationship.