How Did Kourtney Kardashian Meet and Become Friends With 19-Year-Old TikTok Star Addison Rae?
Celebrities are known to occasionally have friendships that baffle fans, and this seems to be the case with Kourtney Kardashian and Addison Rae. Kardashian is a well-known reality TV star, businesswoman, and mother of three. Meanwhile, Rae is a 19-year-old social media star who rose to fame last year on TikTok.
At first glance, it does not seem like 41-year-old Kardashian would have much in common with Rae. This has led to questions about their friendship, including: How did they even meet and become friends in the first place?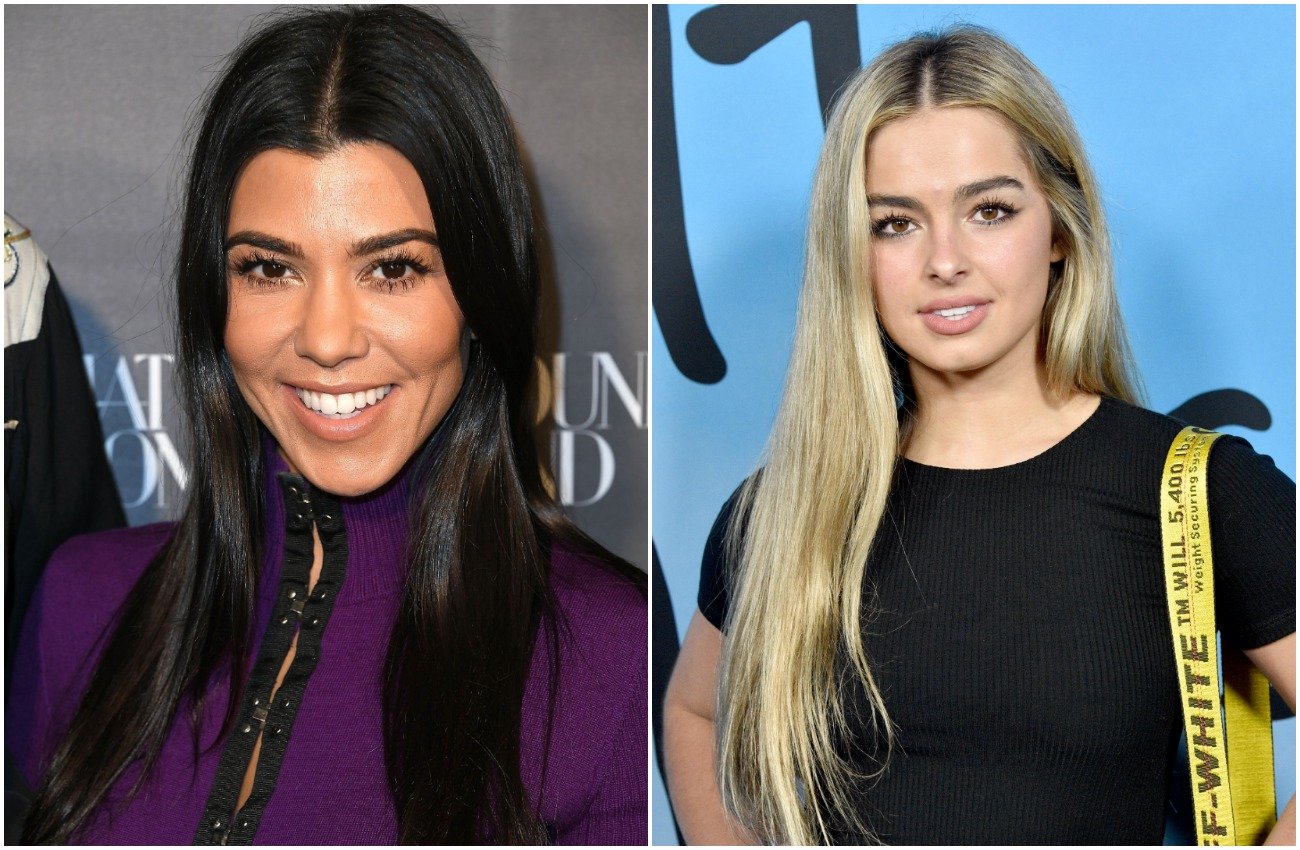 Kourtney Kardashian and Addison Rae's friendship has received mixed reactions from fans
Kardashian and Rae were first seen together on social media earlier this year, and the two of them have elicited mixed reactions from their respective fan bases. For example, numerous Kardashian-Jenner fans call the friendship "weird."
"I've always felt weird about Kourtney's friendships with younger people (ex: Kylie's Friends) but maybe that's just me," one person said on Reddit.
There are also some onlookers who think Kardashian and Rae have more of a business partnership than a genuine friendship.
"For me it's not necessarily their ages, so much as that it seems a little grimy and lacking in authenticity," another Reddit user said. "I feel like they're just using each other lol."
Kardashian recently clapped back at people who called the friendship 'weird'
RELATED: Will Addison Rae Appear on 'Keeping up With the Kardashians' With Kourtney Kardashian? She Weighs In
It seems Kardashian is not blind to these comments. After all, they do appear often whenever she posts a photo or video with Rae. Recently, Kardashian decided to finally respond to someone who criticized her friendship.
Based on a screen capture by the account Comments by Celebs, one person wrote in response to a picture of Kardashian and Rae in a pool together, "This friendship still weirds me tf out." Another person joined in and said, "[For real] she's 41 and she's hanging out with 19 year olds in swimming pools."
Kardashian, then, responded to the second user and said, "Do you suggest a better place? I'm looking for ideas."
How did Kardashian and Rae meet and become friends?
RELATED: Fans Think They Understand Why Kourtney Kardashian Keeps Hanging Out With 19-Year-Old TikTok Star Addison Rae
According to Cosmopolitan, the friendship between Kardashian and Rae happened because of social media star David Dobrik.
Kardashian and some of her siblings have appeared on Dobrik's YouTube channel, and it seems the family and Dobrik have a good relationship. In January this year, Kardashian got him to help her launch her oldest son Mason's TikTok account. A few months later, Dobrik enlisted Rae's help as well, which was how Kardashian and Rae met.
"We surprised Mason, because Mason liked my videos on TikTok," Rae said on The Tom Ward Show in July. "I kind of just stuck around and we got really close. We started working out together. We did a video on her YouTube of us doing a butt workout and stuff, so that was fun."
Rae also shared with Access, "She's such an amazing person. I look up to her so much, so it is really cool to be able to teach her a TikTok dance every now and then."