How Did Led Zeppelin Never Have a No. 1 Single?
Led Zeppelin sold more records than almost any band in history but somehow never had a No. 1 single.
There are only a few bands that have sold more records than Led Zeppelin. The list starts with The Beatles (183 million albums in the U.S.) and continues with heavyweights like Elvis (No. 3) and the Eagles (No. 4). Garth Brooks (No. 2) is also on this list.
After that comes Zeppelin at No. 5 with a certified 111 million records sold in America. Whatever way you want to measure the band's popularity, you'll find plenty of data backing up Zeppelin.
Going by No. 1 albums on the Billboard 200 chart, you'll find the band with seven. Led Zeppelin II, the band's biggest chart hit, hung around for 117 weeks after spending the better part of two months at No. 1. Then there's Led Zeppelin IV, which sold over 23 million copies.
In fact, there's only one milestone the band didn't claim over the years: a No. 1 hit single on the Billboard Hot 100. Here's how Zeppelin never made its way there.
Led Zeppelin took a 'no singles' and 'no TV' approach from early on.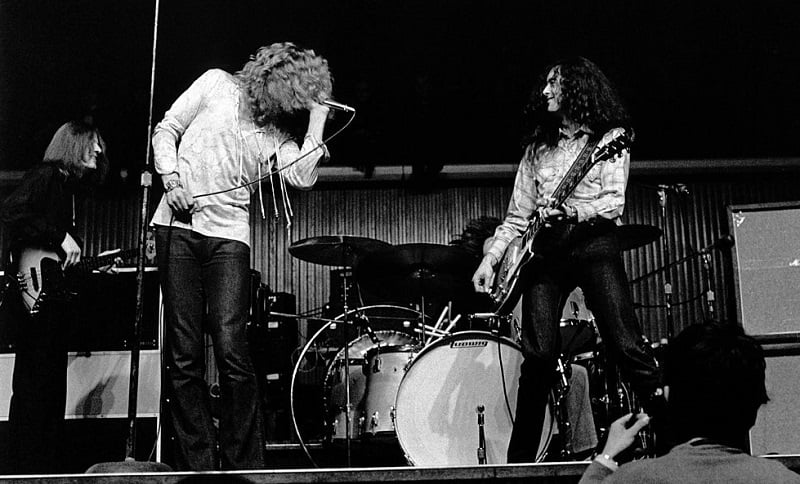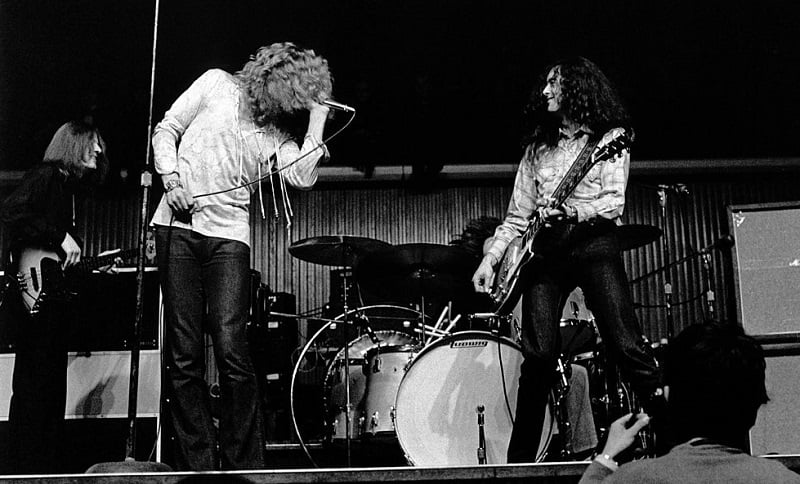 When you look at a band like The Beatles, you see a group built for the Hot 100 charts — especially early on in the Fab Four's time together. Their songs were short and catchy, simple and bright. Maybe "she loves you," but either they'd "wanna hold your hand" so you might "love me do."
Led Zeppelin's debut album kicked off with the riotous "Good Times Bad Times" and built up to haunting "Dazed and Confused" on Side One. These songs weren't built for a pop marketplace. Though Atlantic released "Good Times Bad Times" as a single in 1969, no one knew Zeppelin at the time.
From early on, the band considered itself a band that sold albums, not singles. When "Whole Lotta Love" became a centerpiece of the band's live shows, the record company wanted to release it as a single. The only problem? It was over five-and-a-half minutes long.
Meanwhile, its psychedelic middle section scared AM radio stations enough to warrant an edit of the song. (FM stations played it in its entirety.) But the band hated the edited version, turning them off singles further.
While "Whole Lotta Love" sold over 900,000 copies and peaked at No. 4, the band refused to release it in the UK.
Zeppelin built a mystique around albums and live shows only.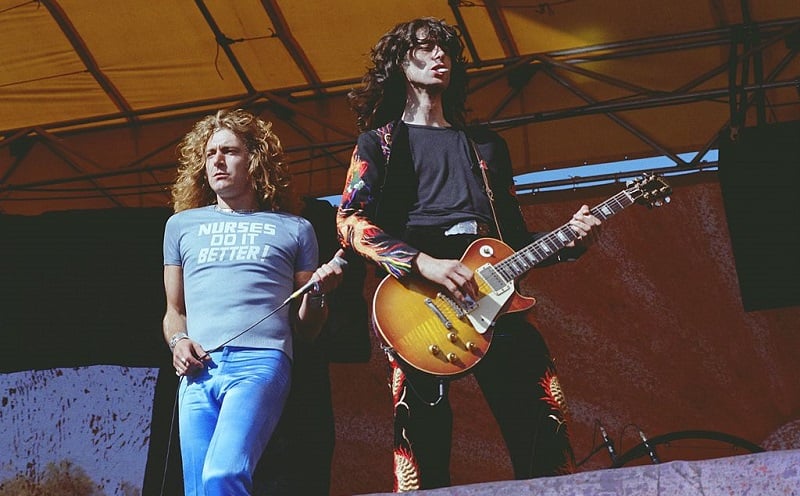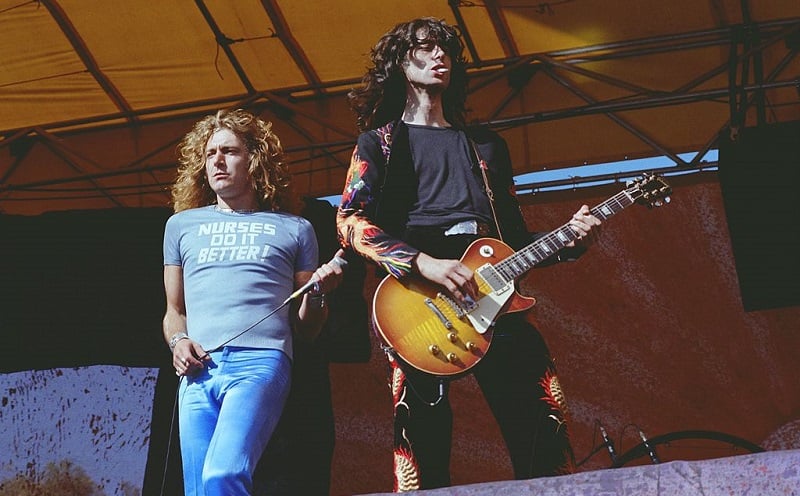 While conventional wisdom said you needed singles and constant TV appearances, Jimmy Page and Zeppelin manager Peter Grant decided to go the opposite route. If you wanted to buy "Dazed and Confused" or "Stairway to Heaven," you had to buy the whole album.
For those who wanted a taste of Zeppelin's epic live performances, you had to buy a ticket. What started as a technique to build mystique and sell more albums became an absolute cash-cow for the band.
By the time it released Led Zeppelin IV, the band's records were so in demand it stayed on the Billboard 200 charts for over five years (281 weeks). After Houses of the Holy, there was only one thing to do: Bring the record label in-house. Thus Swan Song was born.
Physical Graffiti, Zeppelin's first release on its own label, became the fastest album to ever reach No. 1 (two weeks) when it shot there in 1975. That answered the question: Why sell a $0.99 single when you can sell an album for $11.98?
Considering Physical Graffiti sold more than 16 million copies over the years, that strategy speaks for itself. Zeppelin never wanted a single and never needed one. The band almost begrudgingly had a No. 1 hit but it didn't matter.
Check out The Cheat Sheet on Facebook!