How Did Led Zeppelin Never Win a Grammy Award?
Led Zeppelin may have dominated rock in the 1970s, but the band never had luck at the Grammys. Here's what happened.
With the 61st Grammy Awards on tap for Sunday night, we thought it was time to check in on some of the great bands of the past and how they fared at the annual ritual that started in 1958. By most estimations, Led Zeppelin ranks among the top rock groups of all time.
If you narrow the list to hard rock bands, it's tough to rank any group higher. Between the release of their first album (1969) and the end of Zeppelin's run (1980), the band set new standards for recording, performing, and sales (not to mention myth-making).
Without question, Zeppelin utterly dominated the 1970s, leaving Jimmy Page, Robert Plant, and John Paul Jones millionaires countless times over. (John Bonham tragically died in 1980, after which the group disbanded.)
Yet while Zeppelin went about winning the West, the band never won a Grammy Award. In fact, Zeppelin's "peers" in the recording industry only saw fit to nominate the group once.
Only 1 nomination in Zeppelin's 11 years together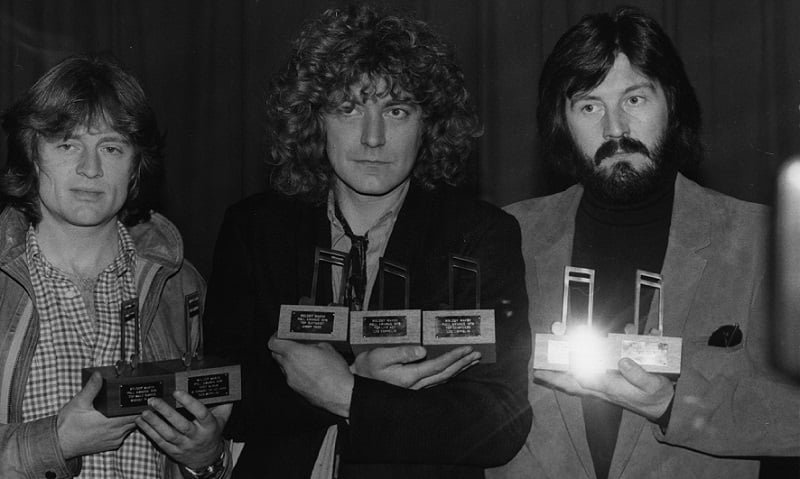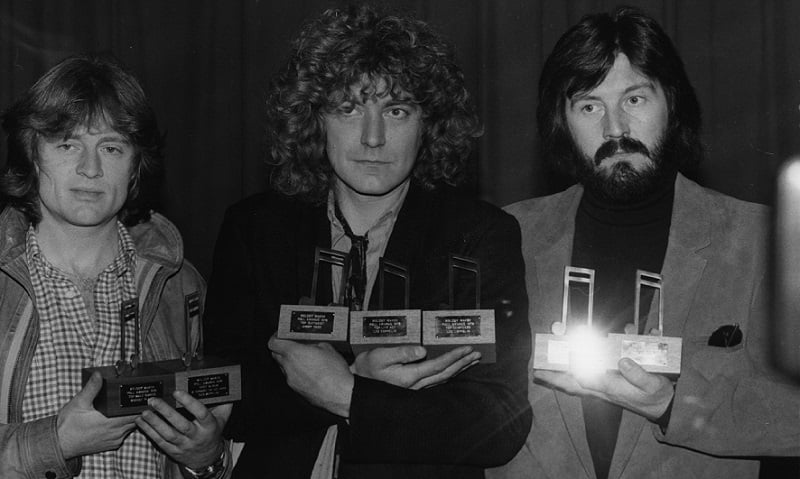 If you have to be in the hunt to win, then you could say Led Zeppelin never had a chance to win a Grammy. The band's list of nominations and awards is remarkably thin.
In fact, during the 11 glorious years between Led Zeppelin and Coda, the band received only one nomination. That came in 1969 for Best New Artist of the Year. (Zeppelin lost to Crosby, Stills and Nash, so it could have been worse.)
Were listeners wowed by the recording innovations on Led Zeppelin II (especially on "Whole Lotta Love" and "What Is and What Should Never Be")? Did Page's solo on "Heartbreaker" make people think Hendrix had his first legitimate rival? You'd think it was obvious, but that album from '69 never scored a single nomination.
Neither did Led Zeppelin IV (1971), which still stands as one of the great recordings in rock history. The same goes for Houses of the Holy (1973) and Physical Graffiti (1975).
So maybe the Recording Academy just didn't go for the hard stuff? Well, given Metallica's eight wins and 18 nominations, it was probably just behind the times. Imagine Metallica existing without Zeppelin's Presence.
A Lifetime Achievement Grammy and Best Rock Album in 2013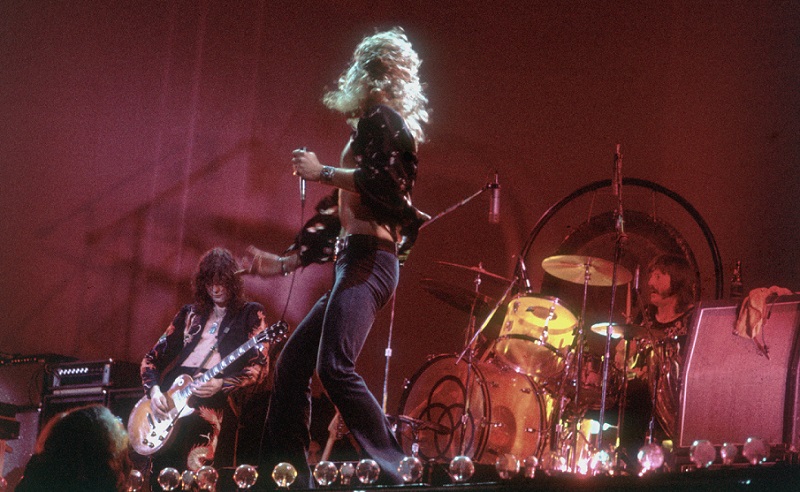 What does the Academy of Motion Picture Arts & Sciences do when it realizes members of the past goofed on a filmmaker's career? It tries to make up for it in the form of consolation Oscars. That how Martin Scorsese won Best Director for The Departed, which might not crack his top 10.
The Recording Academy basically did the same with Zeppelin, which was active during the same era of Scorsese's great run (Mean Streets, Taxi Driver, The Last Waltz, etc). In 2005, Zeppelin got a Lifetime Achievement Award.
Then, in 2013, the surviving members won the Best Rock Album Grammy for Celebration Day, the recording of a 2007 reunion concert. Sure, it seemed like too little, too late.
So doesn't that count as Led Zeppelin winning a Grammy? No. Page, Plant, and Jones would be the first to tell you Zeppelin ended with Bonham's death. Everything that came later was something else.
Check out The Cheat Sheet on Facebook!