How Did 'NCIS' Showrunner Gary Glasberg Die?
'NCIS' has been around a long time. Longtime showrunner and executive producer, Gary Glasberg, died in 2016. How did he die?
The long-running NCIS franchise wouldn't be nearly what it is today without executive producer and showrunner, Gary Glasberg. Many fans know the faces of the popular shows. Mark Harmon's Gibbs and the NCIS: New Orleans' Scott Bakula's Pride capture the essence of the franchise.
However, Glasberg was the man behind the camera. He led each show to their respective successes. Unfortunately, Glasberg passed in 2016. Here's what we know.
Gary Glasberg wasn't part of 'NCIS' in the beginning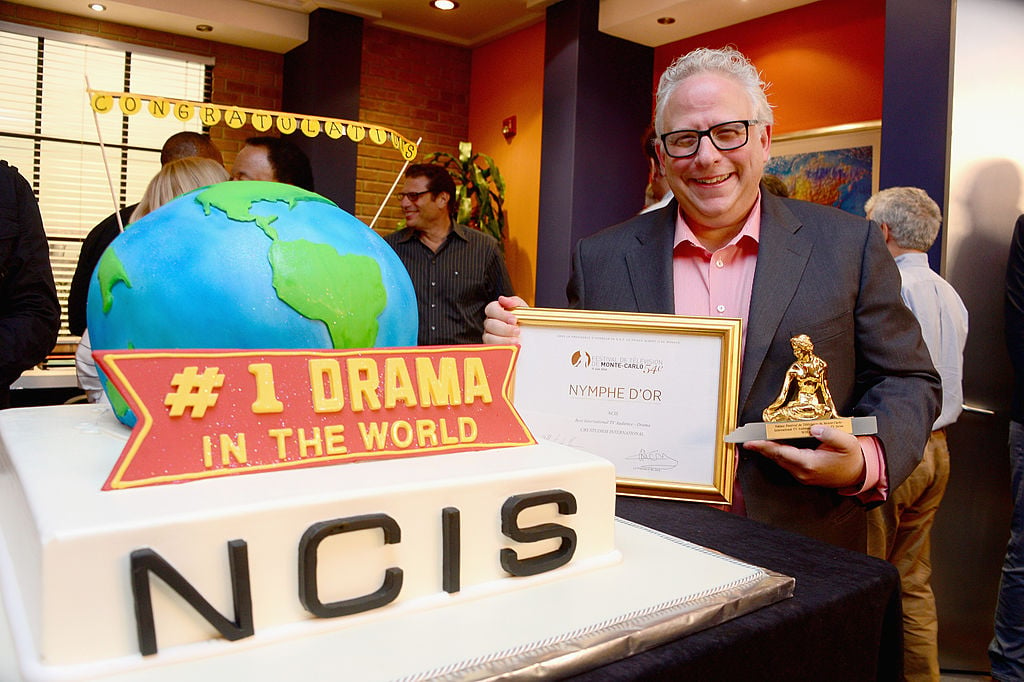 The original NCIS first aired back in 2003. Gary Glasberg didn't take the helm until 2009. He later joined as showrunner in 2011. The Hollywood Reporter claimed under Glasberg's reign, "NCIS finished the 2015-16 broadcast season as the most-watched broadcast drama for the seventh straight year."
By the season 13 finale, the show raked in 18 million viewers without DVR. All the while, the New Orleans iteration ranked as the third most-watched drama, averaging 14.8 million viewers.
Glasberg graduated from New York University and started his career in the early '80s writing comic books and animation for companies like Warner Bros., Disney, Nickelodeon, and Hannah-Barbera. Other credits to Glasberg's name include Bones, Crossing Jordan, The Mentalist, and more.
The married father of two previously signed a three-year overall deal that would've kept him in the top spot through 2019. Unfortunately, he didn't get to fulfill that deal.
How did Glasberg die?
On September 28, 2016, Glasberg died. He was just 50 years old. Many reports say Glasberg "died in his sleep." However, at such a young age, some wonder what actually happened to the beloved talent.
His obituary posted to the CBS website says, in part: "Glasberg was a devoted family man. He was married for 20 years to television producer and screenwriter, Mimi Schmir. They have two sons, Dash and Eli."
The actual cause of death isn't public. Fans speculate it may have been a heart attack considering how hard the loss affected the co-executive producer of NCIS, and friend, Harmon. His Heisman Trophy-winning father, Tom, suffered a fatal heart attack in 1990.
Stars of the 'NCIS' franchise shows and fans reacted to Glaberg's sudden death
With death so sudden the world of NCIS expressed their extreme shock over Glasberg's passing.
"Today is an overwhelmingly sad day for NCIS, CBS and anyone who was blessed to spend time with Gary Glasberg," said CBS' President of Entertainment Glenn Geller. 
"We have lost a cherished friend, gifted creative voice, respected leader and, most memorably, someone whose warmth and kindness was felt by all around him. Our heartfelt thoughts and sympathies go out to his wife, Mimi, his two sons and all his family and friends."
The cast and crew of NCIS released a separate statement saying, "Gary was our rock, our cheerleader, our team captain. He inspired us with his leadership, his creative instincts, and keen insight. NCIS will not be the same without him, and each of us will miss his smiling face and unwavering humor, which lifted us every day."
Glasberg may not be around anymore, but his spirit lives on through every episode of NCIS, NCIS: New Orleans, and NCIS: Los Angeles.