How Did Olivia Rodrigo Become Famous?
Find out what Olivia Rodrigo's claim to fame is.
Many people struggle for years before they become famous. But Olivia Rodrigo is a rare celebrity who seems to have effortlessly risen to the top. Although she was born into a family that lived normal lives, far from the lights of Hollywood, she seemed destined from an early age to become a star. 
Just how did she become the phenom she is today? Here are the facts on her remarkable rise to fame.
She 'needed to get onstage'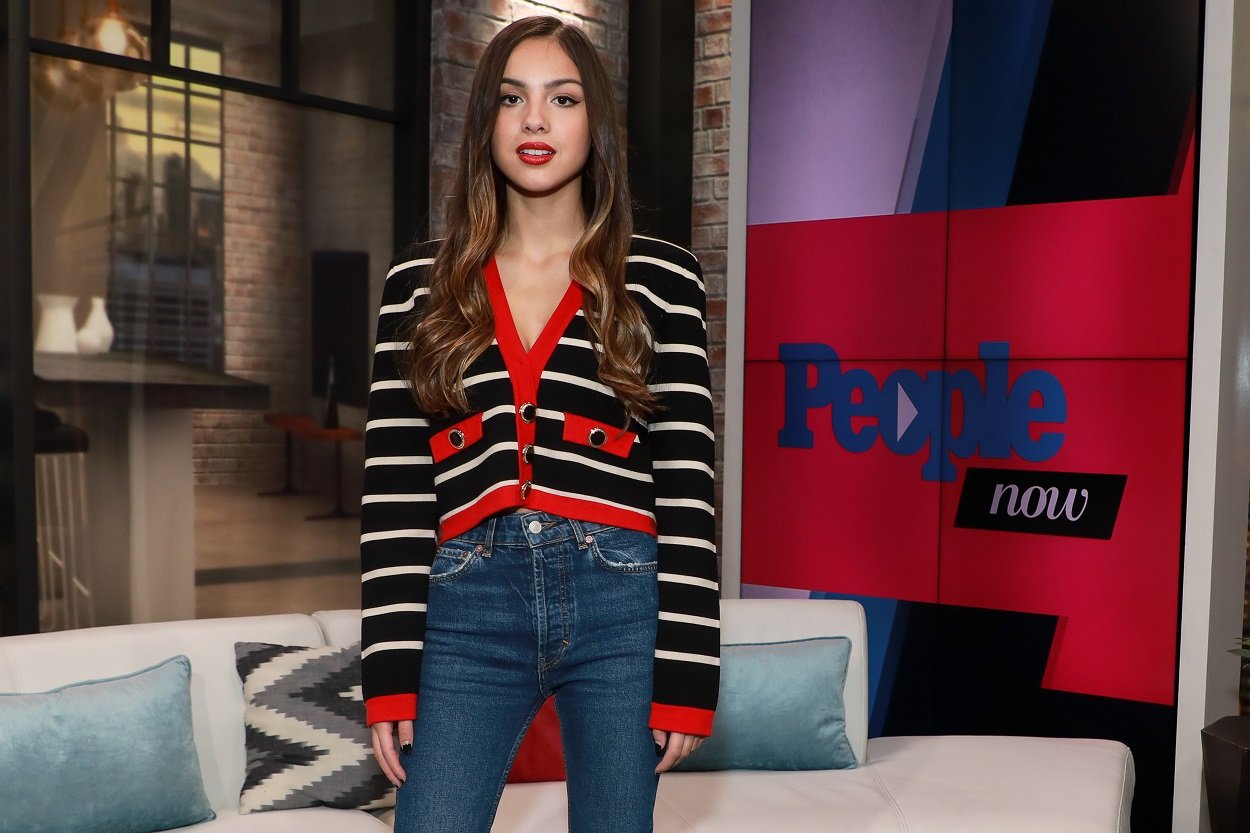 Rodrigo is an unusual music star in many ways. For example, despite her talent and deep love of music, she grew up in a family with no musicians. But according to Elle, she still seemed to be drawn to music from a very young age.
When she was five years old, her parents took her to see a local voice instructor called Jennifer Dustman. "I wanted to laugh, it was so amazing," she said. "Her mom goes, 'What do you think? Is she good?' I was like, 'Um, yeah.' "
Dustman started teaching Rodrigo, and she said that her pupil "needed to get onstage." So she started signing her up for talent shows and public performances. Rodrigo studied singing and also learned to play the guitar. 
When she was nine, her father insisted that she needed to take piano lessons. She hated it at first, and she said she would cry before every lesson. However, the experience helped her to learn the art of songwriting, and she soon began to create her own songs. 
Olivia Rodrigo had early success
Rodrigo hit her stride in the entertainment world early. According to Time, at 10 years old, she starred in an American Girl movie called Grace Stirs Up Success. She started to expand her performance skills, and a few years later, she appeared in a commercial for the clothing brand Old Navy.
Soon after, she joined Disney to star as Paige Olvera in the hit comedy series Bizaardvark. 
Her role as Paige showcased her music skills, giving her a chance to play the guitar and sing on TV. This opened the next door for her, and at 16 years old, she joined the cast of High School Musical: The Musical: The Series as Nini Salazar-Roberts. 
With such a popular series to demonstrate her musical talent, it's no surprise that her next big move was into the world of recording. 
Her music career
Vogue reports that Rodrigo wrote and performed a song called "I Am More" for High School Musical. This caught the attention of music executives at Interscope, and in 2020, she signed a record deal. 
On January 8, 2021, just a little more than a month before she turned 18, Rodrigo released her first single, "Drivers License." It debuted at number one on the Billboard chart. Within only three days it broke Spotify's record for the most streams in a single day, with 15.17 million. It's since gone on to surpass one billion streams worldwide, the first song to do so in 2021. 
These days, Rodrigo is still appearing on High School Musical, and she isn't sure exactly what she wants to do next. She says that she does have another music project lined up this year. But for now, she's just enjoying herself. 
"I'm just trying to soak up all the craziness in my life right now," she said. "I feel so grateful."