How Did Paris Hilton Meet Her Boyfriend Carter Reum?
Two years after calling it quits from her ex-fiancé Chris Zylka, Hilton has found love again with her current boyfriend, who is just as well-known around Hollywood as she is.
Paris Hilton has a new man in her life, and she's finally introduced him to her 11 million Instagram followers.
Two years after calling it quits from her ex-fiancé, Chris Zylka, the hotel heiress has found love again with her current boyfriend, who is just as well-known around Hollywood as she is.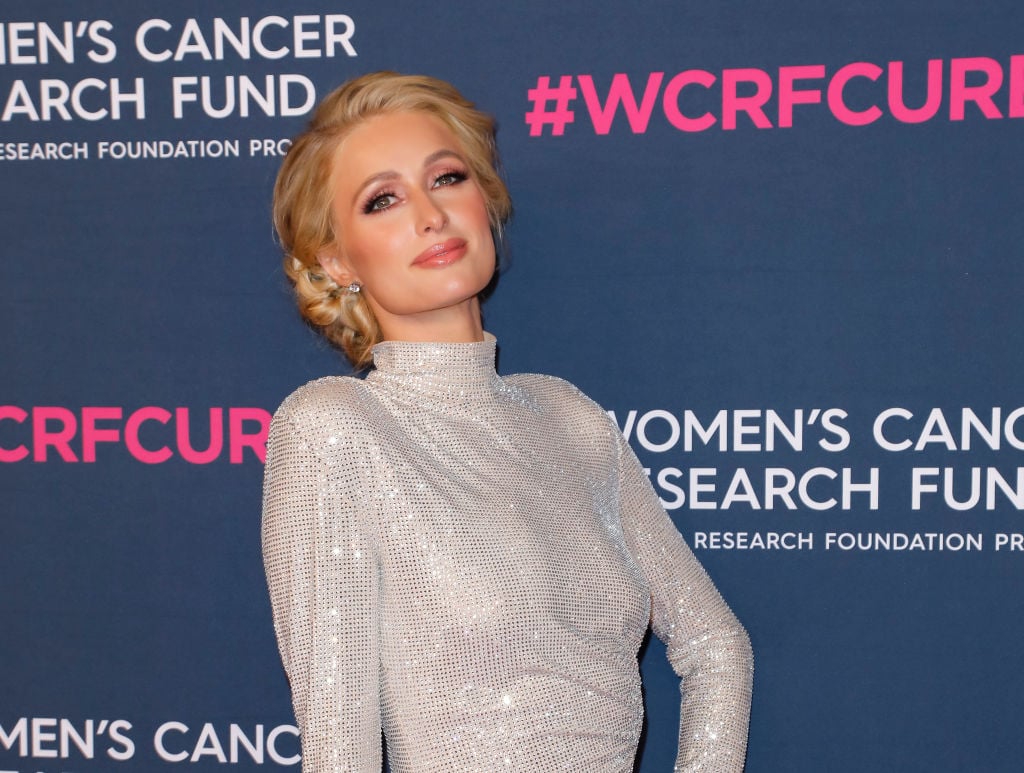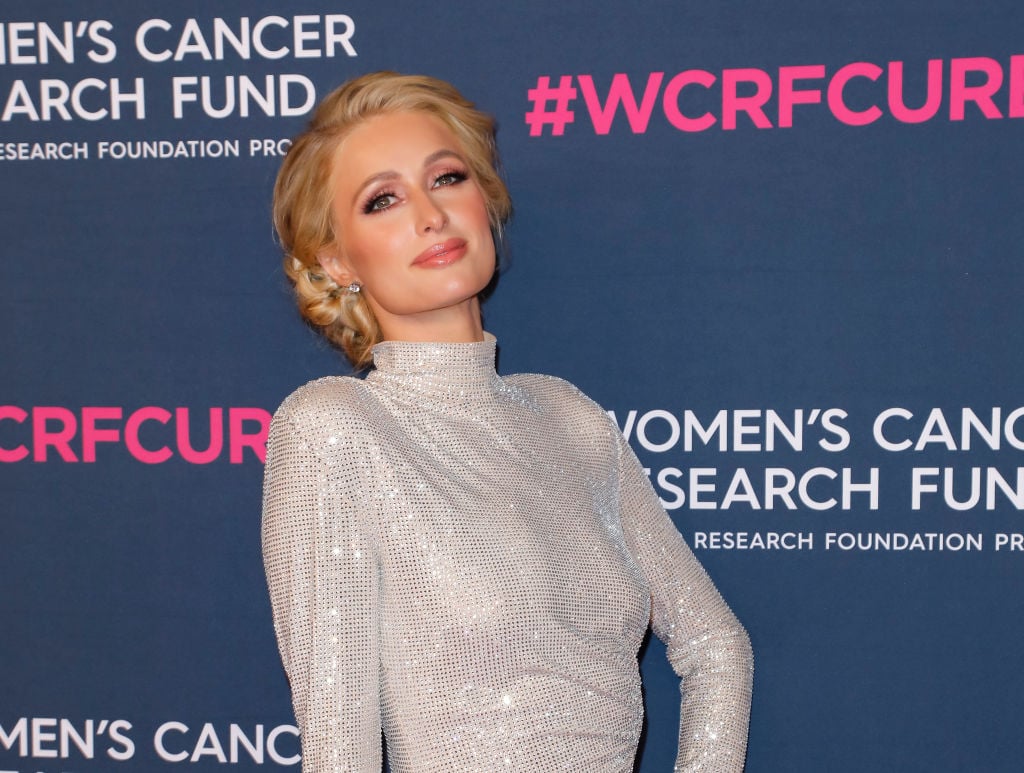 Who is Hilton's boyfriend?
Hilton is currently dating author and entrepreneur, Carter Reum, who she's been seeing for the past year.
Just like Hilton, Reum has a real knack for business as he and his brother, Courtney, co-founded the vodka brand, VEEV Spirits, before selling it to focus on their investment firm, M13, in 2016.
Since the firm's launch, Reum and his brother have invested in major companies such as Lyft, Classpass, Snapchat, and Pinterest.
Reum is also the author of Shortcut Your Startup: Speed Up Success with Unconventional Advice from the Trenches, a book he and his brother co-wrote in 2018 that outlines their professional accomplishments and experiences to teach entrepreneurs how to reach their goals.
How did Hilton and Reum meet
Though he isn't a celebrity, Reum is very well-connected in Hollywood and has established friendships with A-listers over the years, which explains how he and Hilton were able to cross paths.
While it remains unclear when exactly the pair were first introduced, E! News previously revealed that they "met through friends."
"Paris was with Carter Reum last night. He is a tech startup entrepreneur and investor and is the Gwyneth Paltrow circle of friends," a source told the outlet in January 2020. "He is known in Hollywood. They have been seeing each other for a little over a month."
After spending the holidays together and getting to know each other's families, Hilton and Reum made their red carpet debut at this year's Golden Globes Instyle and Warner Bros. afterparty.
While attending the star-studded event, the couple was spotted kissing and walking hand in hand as they partied alongside Hollywood's elite. Eyewitnesses even reported that the two looked to be head over heels as they were seen "smiling at each other as she placed her hand on the back of his head and touching and rubbing his neck."
Their first public outing came two years after Hilton announced her engagement to actor Chris Zylka on Jan. 2, 2018, after he proposed to her in Aspen, Colorado, while on a ski trip during New Year's weekend.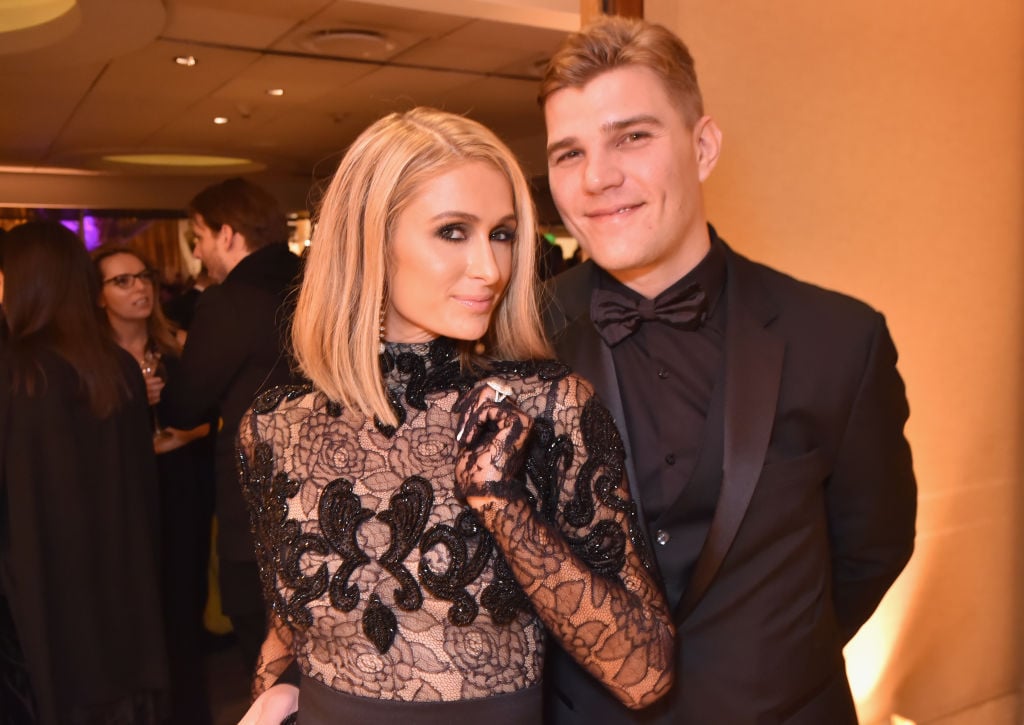 Eleven months later, the two, unfortunately, called it quits after Hilton realized, "it wasn't the right fit."
The pair recently became Instagram official
Though it was pretty evident that Hilton and Reum were an official couple at the Golden Globes afterparty, they didn't become Instagram official until just recently.
On Apr. 30, Hilton shared a sweet photo of herself and Reum embraced in a kissed, to celebrate their one-year anniversary of dating while marking the first time she's posted about her beau on social media.
"Happy anniversary my love. My favorite thing to do is make memories with you," she captioned the Instagram photo. "Your kisses are magical. I love being yours and knowing you're mine."
While many details of Hilton and Reum's relationship remain under wraps, a source recently told People that the couple really enjoys being together, saying, "They are dating and happy."