How Did Patrick Mahomes and Brittany Matthews Meet?
Patrick Mahomes and the Kansas City Chiefs are set to go up against, Tom Brady and the Tampa Bay Buccaneers in Super Bowl 55. No one will be cheering louder for Mahomes and the Chiefs than his fiancé, Brittany Matthews.
Matthews has been known to live-tweet Mahomes' games and share videos of herself cheering him and the Chiefs on. Their love story is actually out of a storybook.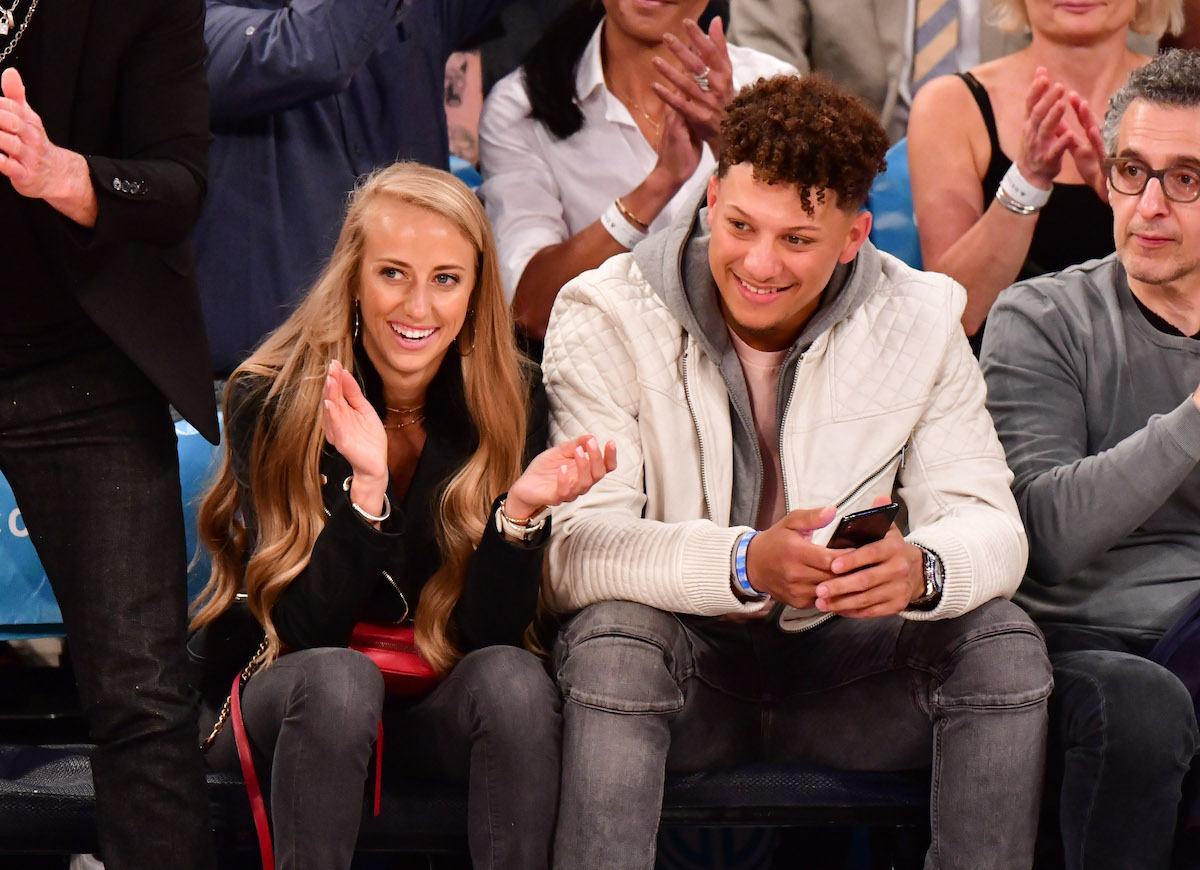 Patrick Mahomes and Brittany Matthews love Kansas City
The Kansas City Chiefs selected Mahomes in the first round of the NFL Draft in April 2017, and the city has been in love with him ever since. He was named the NFL's MVP after rushing 5,097 yards and 50 touchdowns during his first season.
In 2019, he and Matthews purchased a $1.925 million home in the Kansas City's Mission Hills neighborhood. "I hope I get to play the rest of my career there now," Mahomes told ESPN. "I mean, just the people and how they accept you and how they care about you more as a person than they do as a player and how much passion they have for the Kansas City Chiefs, it's special and it's somewhere I want to be for the rest of my career."
The pair also recently launched a foundation for underprivileged youth, 15 and the Mahomies Foundation. "The fans come out every single week and show passion and love for us and our team and what we're doing here, so for me, I want to be back in the community, giving back," Mahomes told USA Today. "And just be a part of it, to show the same love and passion to them."
Brittany Matthews is also a powerhouse athlete
Though Matthews is currently pregnant with her and Mahomes' first child, she is a powerhouse athlete on her own. The University of Texas at Tyler alum played soccer during college and afterward, she played professional soccer overseas with UMF Afturelding/Fram in Iceland in May 2017.
"Every coach I have had at UT Tyler made a huge impact on my love for this game and my decision to play professional soccer," Matthews told the Morning Telegraph. "An opportunity opened up for me in Iceland and I could never pass up such an amazing experience to go do what I love."
Matthews is a fitness fanatic and certified fitness trainer and now owns her own fitness company, Brittany Lynne Fitness. Even during pregnancy, she often shares her workout regimens with fans on Instagram.
Patrick Mahomes and Brittany Matthews are high school sweethearts
Mahomes and Matthews are high school sweethearts.  According to Yahoo Sports, the pair began dating when they attended Whitehouse High School in Whitehouse, Texas when the quarterback was in 10th grade and Matthews was in 11th grade.
After eight years of dating, Mahomes proposed to Matthews one day after her birthday during his 2020 Super Bowl ring ceremony in September. He blocked off a section of the football stadium, covered it with roses, and posted a sign that read, "Will you marry me?"
Matthews later shared a photo of her stunning sparkler and shortly thereafter, the pair announced that they are expecting their first child together.