How Did Prince Harry and Meghan Markle Become Friends With Katherine McPhee and David Foster?
Ever since Meghan Markle married Prince Harry and became the Duchess of Sussex, her life has changed tremendously. The past few years have been a whirlwind, to say the least, and we can't imagine how overwhelmed Meghan felt during her time as a senior working royal. Now that the couple has officially resigned from royal duties and is living in a new, multimillion-dollar mansion in California, chances are, they have more time to themselves.
Meghan and Harry have been adamant about wanting a certain degree of privacy, especially when it comes to the personal side of things. We haven't heard much about their inner circle, or how their relationship with close friends has been affected by Megxit, their move to a different country, or anything else that they have going on. Even so, fans recently saw pictures of Meghan and Harry enjoying a night out on the town with another high-profile couple, and it has everyone talking. So, how, exactly did Prince Harry and Meghan Markle become friends with Katherine McPhee and David Foster?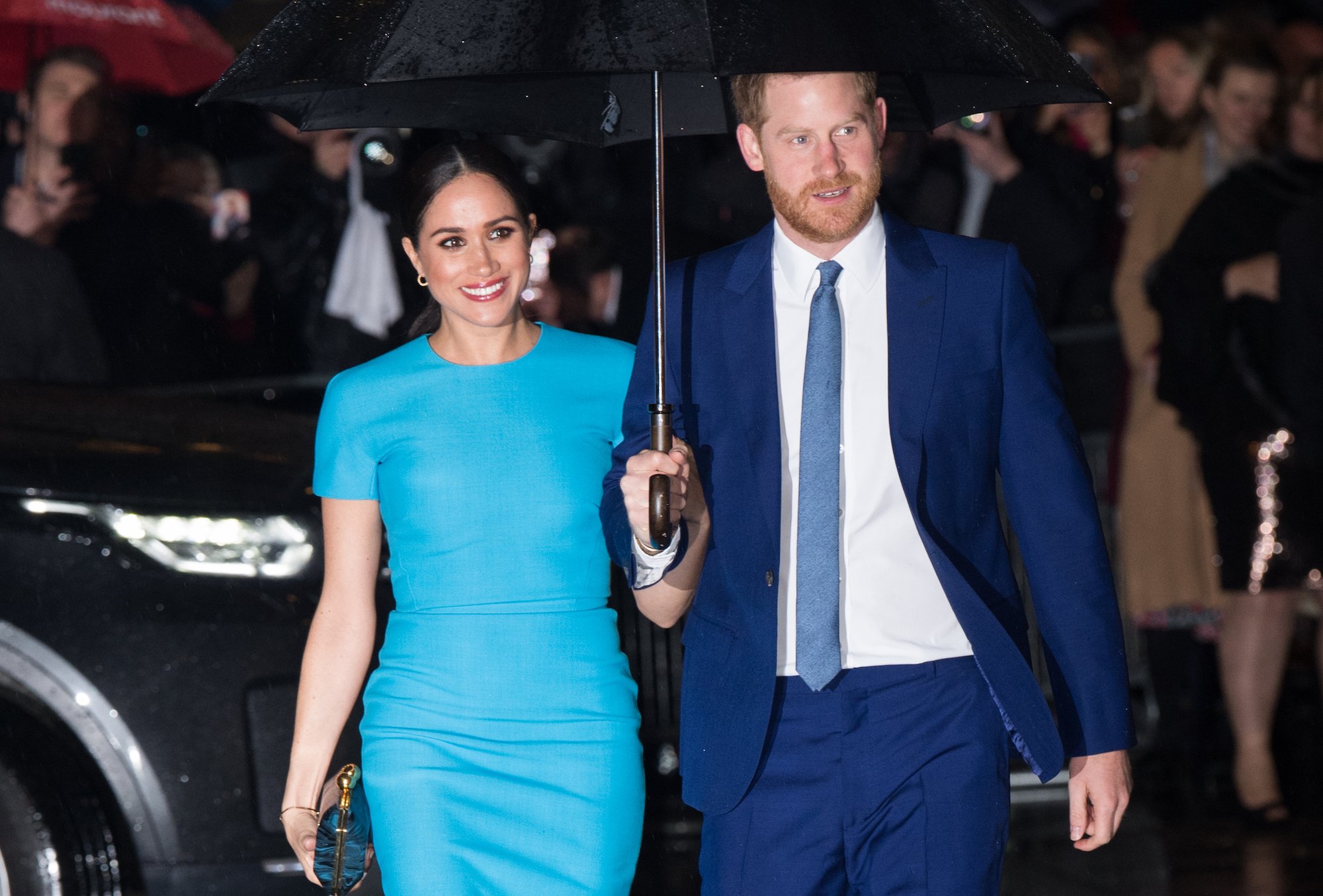 Who are the two famous couples?
Although a friendship between the Duke and Duchess of Sussex and Katherine McPhee and her husband seems unlikely, this isn't the case at all. So, who are they? Well, just about everyone knows Meghan and Harry, even though they are no longer carrying out royal duties. After getting married in May 2018, they experienced a turbulent time, and ultimately, decided to step down as senior royals. They spent a few months in Canada, then Meghan and Harry made the unexpected move to California where they and their young son, Archie Harrison, have been living ever since. McPhee has been in the public eye for well over a decade, ever since she appeared on the television show, American Idol. It was there that she met her husband, David Foster, and the two stayed in touch even while McPhee was married to someone else. It was a few years later that the singer divorced her first husband, and in July 2018, they officially became engaged while vacationing in Italy, according to People.
Why were the couples out together?
Many couples have date nights with friends, but for Harry, Meghan, McPhee, and Foster, it was a totally different experience. It isn't too often these days that we see the duke and duchess out in public, so fans were pleasantly surprised to see them arriving at Lucky's Steakhouse, as reported by Vanity Fair, where they enjoyed a long, relaxed meal with their friends. So, why were the two couples on a double date? It turns out that it was to celebrate McPhee's recent announcement that she is expecting a baby, and Meghan and Harry couldn't be happier for the two of them. How wonderful that they decided to spend the night celebrating such great news with two people who are so close to them.
How did Prince Harry and Meghan Markle become friends with Katherine McPhee and David Foster?
It was nice to see the four of them out together, but how did they become friends in the first place? As it would turn out, Meghan and McPhee actually go way back. The singer reveals that the two of them used to do musicals together, and she says that "she grew up to be the Duchess of Sussex and I grew up to star on the West End, so same life if you ask me," according to Us Weekly. They even went to school together in California and reignited their friendship after meeting up in London. Luckily, their husbands hit it off as well, and a tight relationship was formed. During the dinner, the foursome talked about the expectant parents' plan to purchase a home, and how they hope their children will be close. According to an insider, "Katherine has become a trusted friend to Meghan," which is a great thing for both of them.