How Did Prince William Find Out He Was Going To Be King?
As third in line to the throne, Prince William has an important place within the ranks of the royal family, as does his wife, Kate Middleton, and their three children, Prince George, Princess Charlotte, and Prince Louis. While Charles has been preparing to take the throne his entire life, a new documentary claims that he did not find out that he was going to be king until he began school.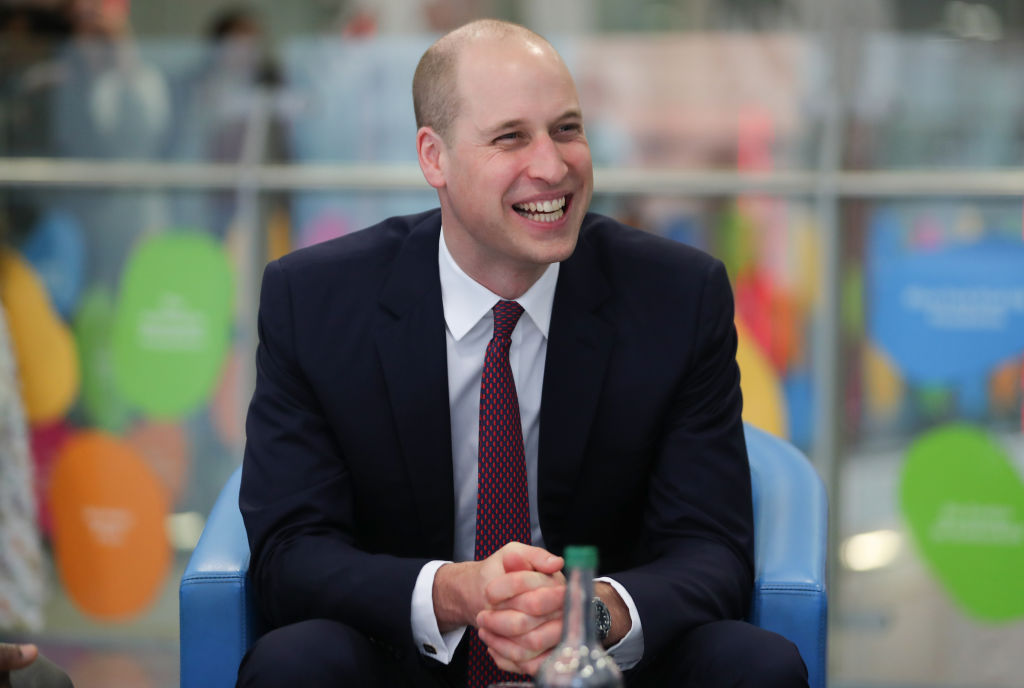 Princess Diana gave William a normal upbringing
During his early days, Princess Diana and Prince Charles wanted to give William as normal as a life as possible. Afraid of how their children would react to the constant media coverage, Diana told them that the cameras were there to take pictures of her. The couple avoided telling William that he would inherit the crown someday. The ruse worked until Prince William started school and noticed how his classmates treated him like he was different.
In his book, William and Catherine: Their Lives, Their Wedding, author Andrew Morton claims that William thought he was like every other boy who grew up in Britain. According to Express, Morton argues that it was not until his classmates started asking questions that William found out he was third in line to the throne. It did not even register with Prince William that his grandmother was the Queen until some of his schoolmates asked him about her.
"On one occasion a classmate reportedly asked him: 'Don't you know the Queen?'" Morton wrote. "William looked at him and replied: 'Don't you mean Granny?'"
Prince Harry teases Price William about becoming king
Harry quickly picked up on the fact that William would become king and was not afraid to tease him about it. Morton claims that William once expressed an interest in becoming a police officer so that he could protect his mom and family.
In response, Harry told him that he could never be a cop because he had to be king. William also apparently did not want to take over the monarchy after his father, Prince Charles, but Harry was more than willing to pick up the slack.
In the new documentary, Paxman on the Queen's Children, television host Jeremy Paxman recalled a time when Diana opened up about Prince William's career choices. Paxman claims that Diana once revealed how William never wanted the crown and that Harry always said he would take it if it were up for grabs. Although it may seem strange that William did not know about his fate until he was an older child, he is not the only one who was late to the party.
Prince Charles opens up about accepting the crown
In an interview way back in 1969, Charles recalled when he discovered that he would be the next King of England. Charles explained how he did not come to the realization right away and that he only gradually came to understand what it meant. The nature of his fate really hit home once Charles noticed how people were paying attention to his every move. Only then did Charles truly understand the significance of the royal family and the importance of his duty.
Charles, of course, is next in line to the throne, followed by Prince William. After that, William's three children – Prince George, Princess Charlotte, and Prince Louis – round out the list, while Harry is currently sitting at sixth in line.
Now in his 70s, Charles has waiting a long time to take the throne and has fought rumors that he might abdicate in favor of his son. Despite the rumors, Charles has made no indication that he will give up the crown.
Prince William follows his Charles and Diana's example
Just like his mom and dad, William has decided to give his oldest son, Prince George, as normal a life as possible. In an interview this year, William and Kate Middleton revealed that they are not telling George that he will eventually become king until he is older.
Until then, William and Middleton plan on raising George in a stable environment with as much love as possible. Considering how things worked out for Prince William, not telling George about his fate is probably a wise decision – at least until he has a better understanding of how the world works.