How Did Rachel Bilson and Bill Hader Meet?
Find out how 'SNL' alum Bill Hader met his new girlfriend, actress Rachel Bilson.
After a lot of speculation, Rachel Bilson and Bill Hader just made their relationship red carpet official. The couple showed up together to the 2020 Golden Globe Awards, putting to rest any question that they might just be friends.
While the couple has yet to say that they are officially an item, it's safe to say that their appearance at the recent award show will have to suffice. 
Though the couple may not seem like the perfect match at first, they actually have more in common than fans may realize. Both saw success around the same time and both are coming out of serious, long-term relationships.
But the two don't seem to travel in the same Hollywood circles, so just how did the newly-official couple meet?
Rachel Bilson's dating history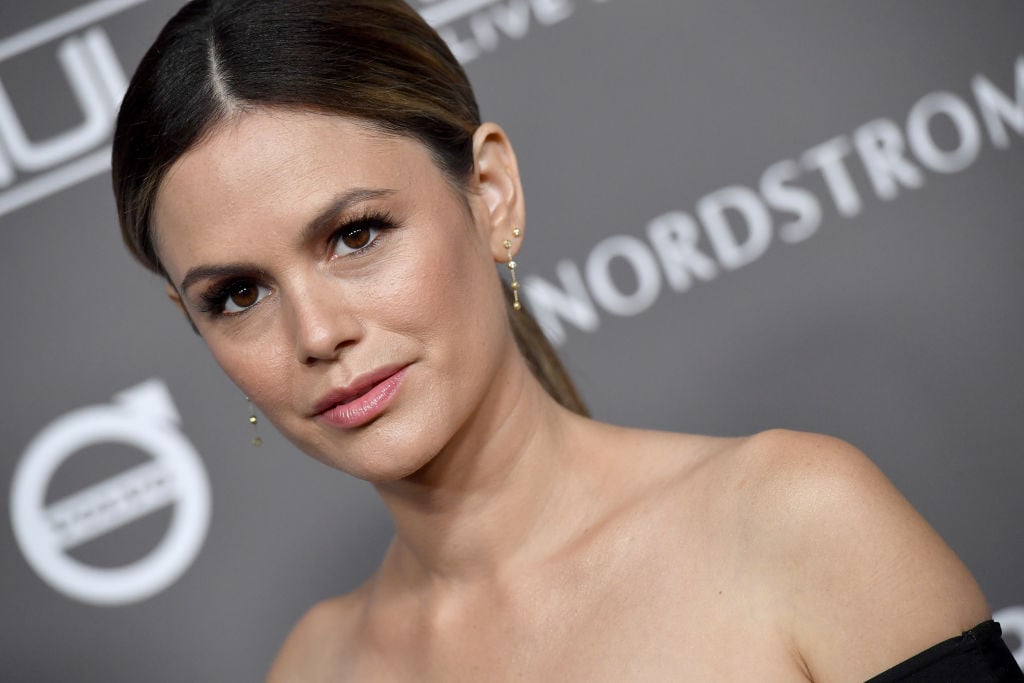 It's hard to believe that it's been over a decade since the 38-year-old Bilson played Summer Roberts on the hit Fox television show The O.C. Bilson starred on the show for all four seasons, from 2003 to 2007.
During the show's run, Bilson dated co-star Adam Brody who played Seth Cohen. The couple broke up in 2007 and Brody went on to marry another teen star, Gossip Girl actress Leighton Meester. 
When The O.C. ended in 2007, the actress had a few minor roles in movies here and there. But it wasn't until 2011 that she saw the same success she had on The O.C. That year she landed the role of Dr. Zoe Hart on Hart of Dixie — a role she would continue to play until 2015. 
As for romantic relationships, Bilson began dating former Star Wars star Hayden Christensen after she separated from Brody. The couple welcomed a baby girl in 2014 but announced their split just a few years later. It appears the two still get along as they recently took their daughter to Disneyland together.
After breaking things off with Christensen, Bilson was briefly linked to Bachelor star Nick Viall. 
Who has Bill Hader dated?
Hader has had a long and successful career in Hollywood. In fact, the SNL alum landed his first role around the same time that his now-girlfriend was starring on The O.C.
Hader's first role was a part in the short Sounds Good to Me: Remastering the Sting in 2004. But it was his spot on SNL and more recently in Barry that brought him the most recognition. Hader was a regular on SNL from 2005 to 2014 but came back for an episode in 2019. 
The actor has seen tremendous success in recent years. Hader won back to back Emmys in 2018 and 2019 as lead actor in Barry and has a Director's Guild of America award for the show as well. 
Like Bilson, Hader is coming out of a serious relationship. The 41-year-old married director Maggie Carey in 2006. The couple had three children together but divorced in 2018. Hader and Carey's children are 5, 10, and 7. 
How did Rachel Bilson and Bill Hader meet?
Hader and Bilson worked together way back in 2013. The two starred in the film The To Do List. Ironically, the film was written and directed by Maggie Carey, Hader's wife at the time. 
Prior to their Golden Globe appearance, the two stars were first seen together at a Starbucks in Hader's hometown. Later they were spotted at an LA grocery store but still had not confirmed their romance. 
Hader and Bilson were at this year's Golden Globes for the actor's lead actor nomination for Barry. This was the actor's second Golden Globe nomination for the role.