How Did Reese Witherspoon Meet Her Husband, Jim Toth?
Reese Witherspoon has been married to her husband, Jim Toth, since 2011. How did the couple meet? Here's everything Showbiz Cheat Sheet knows about Witherspoon and Toth's first meeting.
Reese Witherspoon's first husband is Ryan Phillippe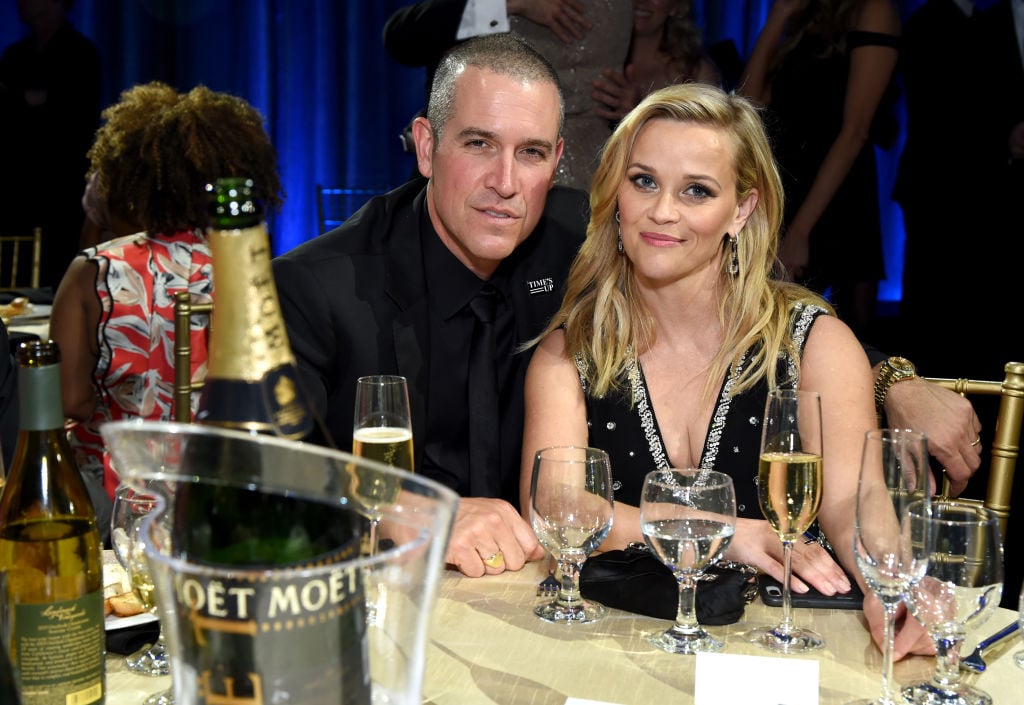 Before marrying Toth, Witherspoon was married to actor Ryan Phillippe. The former couple met in 1997 at her 21st birthday party. They were married in June 1999 and finalized their divorce 2008. During a 2015 interview with Larry King, Phillippe says he believed they were just too young for marriage. "I think more of the problem was age. When we got together, we were so young," he told King. "I think it can create issues with two people in this industry because there's so much noise that goes along with it."
Witherspoon and Phillippe have moved on with their lives, but Phillippe says they are still friends. They have worked out a coparenting arrangement and even spend time together with their children.
How Reese Witherspoon and Jim Toth met
Witherspoon and Toth's love story began at a mutual friend's party back in 2010. At the time, Toth was a talent agent at Creative Arts Agency, which is where Witherspoon happens to be a client. In what could have been a scene out of a comedy, Witherspoon says a drunk guy tried to hit on her and Toth came to the rescue. Here's what Witherspoon told Elle about that day:
It happened out of the blue. This really drunk guy was hitting on me, making such an idiot of himself, yelling at me. He was like, [slurring, scowling, pointing a finger in my face].

[He said], 'You don't know me.' And I was like, 'Yeah, I know. I don't know you!' Jim came over and said, 'Please excuse my friend. He's just broken up with someone.' Jim was a really good friend, pulling him out of that situation. That's just kind of who he is, a really good person."
Jim Toth made sure Reese Witherspoon knew he was serious about her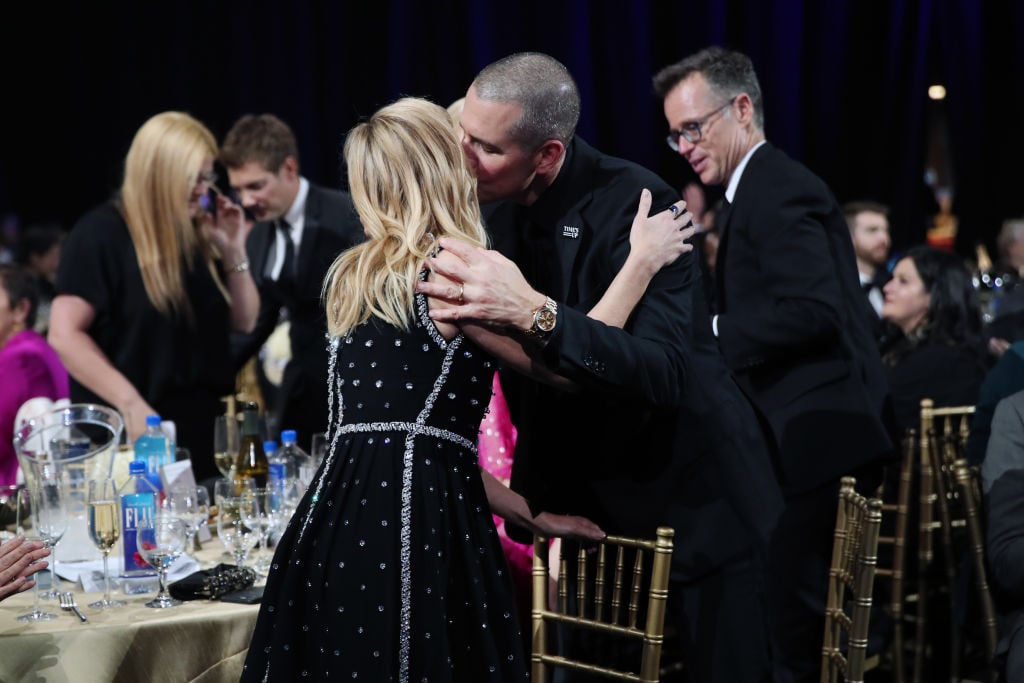 Toth made sure there was no doubt in Witherspoon's mind about his devotion to her. She told Elle that Toth made it clear he was going to take good care of her and make sure she knew how much he loved her. "Jim said, 'I'm gonna show you every day what a good partner is, what a good person is. I'm going to take care of you. I'm gonna do this so much that you're gonna get used to it,'" Witherspoon told the publication. "I was like, 'What are you talking about?' I've never had anybody like that in my life."
Witherspoon and Toth welcomed their first child together (Tennessee James Toth) in 2012. During an interview with Miley Cyrus, the actress said she's learning how to adjust to life now that her family is quarantined together.
"I definitely have good days and bad days," she told Cyrus. "I think it's really important to designate space. My husband and I are both working from home and all three kids are doing school online. So, everybody has a room that has a little area and there's a privacy sign there. So, when the privacy sign is on and your headphones are on, you can't interrupt. You have to have rules on the wall for your family, just so we respect each other's space."
Read more: Are Reese Witherspoon and Ex-Husband Ryan Phillippe Friends?
Follow Sheiresa @SheiresaNgo