How Did 'RHOA' Season 13 End and What Did Epilogue Cards Say?
The peaches of The Real Housewives of Atlanta bid farewell to viewers as season 13 came to a close. Although the reunion is still ahead, the episodes the ladies shot last year have ended. This year's cast included Cynthia Bailey, Kenya Moore, Porsha Williams, Kandi Burruss, and newbie Drew Sidora. Fans always like to read the epilogue cards at the end where the production gives updates on the women since wrapping production.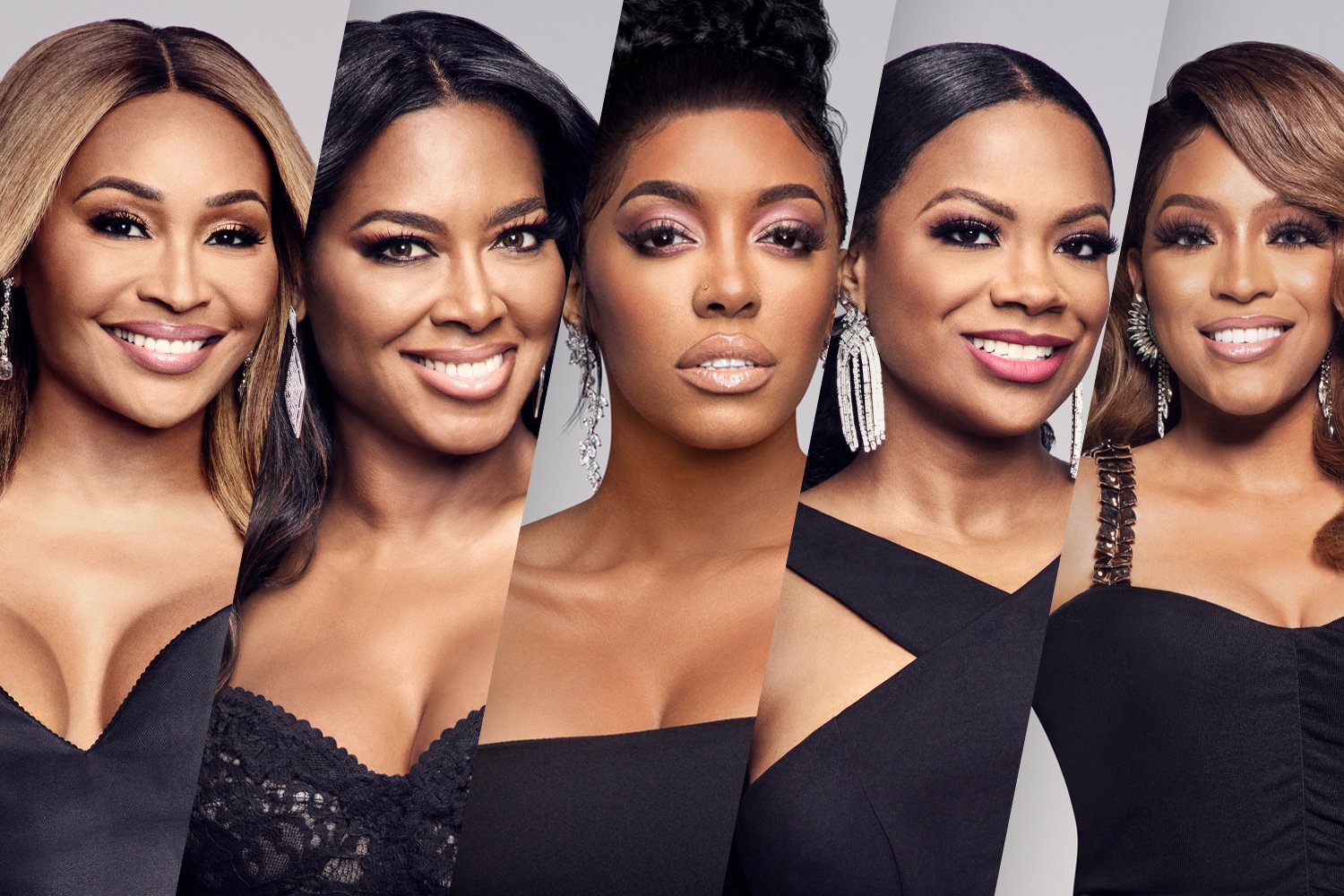 The 'RHOA' Season 13 finale epilogue cards
Fans of The Real Housewives franchise know that the show's format is like a documentary. At the end of each season, production updates viewers on what happened to the ladies since cameras stopped filming their lives. This serves as a bridge from the regular season to the reunion special they film separately.
Following a party hosted by Bailey where things got out of hand between Sidora and LaToya Ali, the ladies departed. Moore and the latter were the first ones to leave to get away from the drama Sidora was making at the gathering.
Moore's card read, "Kenya is planning another girls trip… she and Brooklyn are heading to Paris soon. Kenya has officially filed for divorce. She wants no Moore of the Daly drama."
Sidora's card said, "Josiah's dad has been forming a relationship with his son. Drew continues to decorate her new home, so it will be perfect… just like her marriage, her three children, and her hairline."
In regard to Williams' life, her card said, "Porsha remains in the frontline of social justice issues. She's also back to eating meat… but has managed to stay away from the Hot Dog Factory."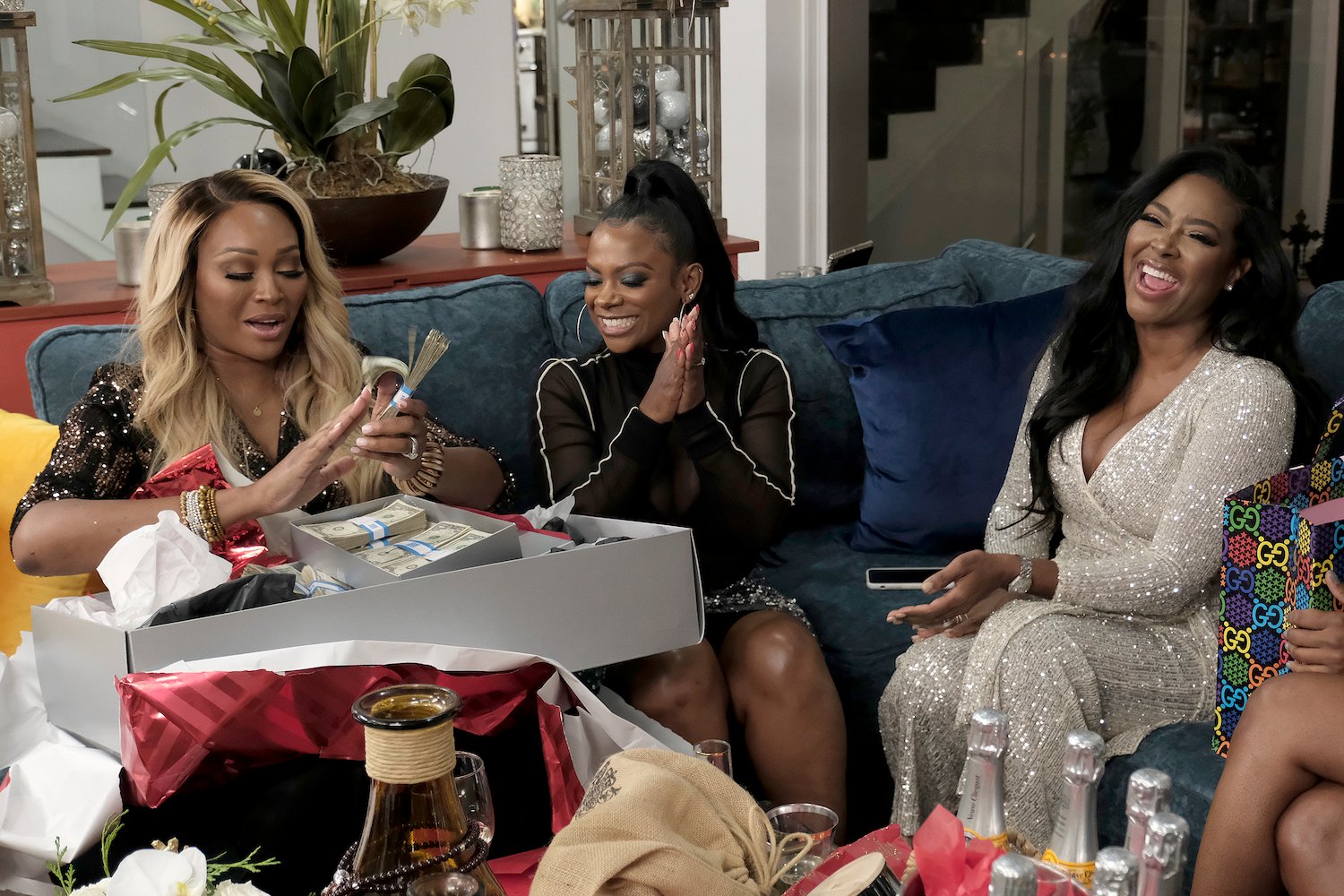 RELATED: 'RHOA': Marlo Hampton Calls First Part of Season 13 A 'Snoozefest'
For Burruss' life update, the card read, "Kandi's acting career is blossoming. She returns for her second season of The Chi soon. And no… hometown native Drew will not be on it."
Lastly, Bailey's card said, "Cynthia and Mike have decided Atlanta is home and Mike will be moving permanently. They are currently looking for the next Lake Bailey on the Hill. Her bachelorette swing will have its own special room."
Marlo Hampton misses the 'RHOA' Season 13 finale party
On RHOA star that was not at the party that served as the season finale was Marlo Hampton. Although the latter was a "friend of," she opted out of the gathering. Hampton is not an official cast member of the show and only serves part-time. However, the reality TV personality has been saying that she would like to hold a peach one day.
"At least give me a try," she told Entertainment Tonight. "I've seen so many girls go and come. At least let me try. Let me go back to being a friend if it doesn't work."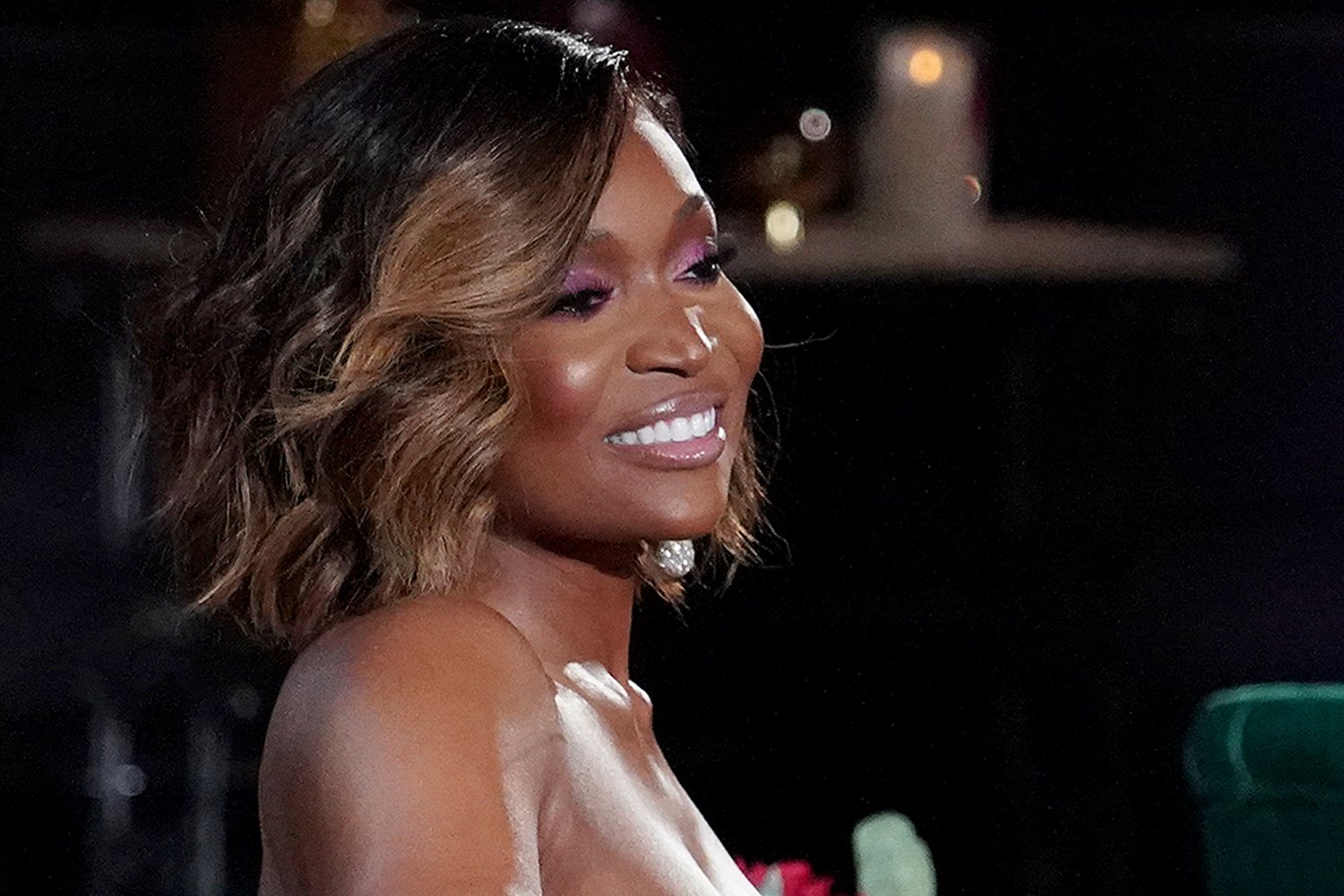 RELATED: 'RHOA': The Porsha Williams-Kandi Burruss Feud Over Unaired Confrontation Explained
Hampton is grateful for the opportunity that Bravo has given her in allowing her to appear on the show. She considers RHOA a great platform and is ready for fans to get more insight into her life after being on the show since season 4.
"I've been around too long for you guys not to really come into this house, see when I'm crying, see when I'm sad, hear me talk to [my adopted nephews'] mom," Hampton continued. "Just really get to know who is Marlo besides the story people are taking and just painting for you. You don't really get to see me within an hour show, that's edited and I'm not a peach-holder. You don't get to, it's so much more of me to know."
The Real Housewives of Atlanta airs Sunday nights at 9 p.m. ET on Bravo.