How Did Robin Thicke and April Love Geary Meet?
Robin Thicke and April Love Geary recently announced their engagement. The couple is making their relationship official now that they're expecting their second child. Here's how Robin Thicke and his bride-to-be, April Love Geary, first met.
Who is April Love Geary?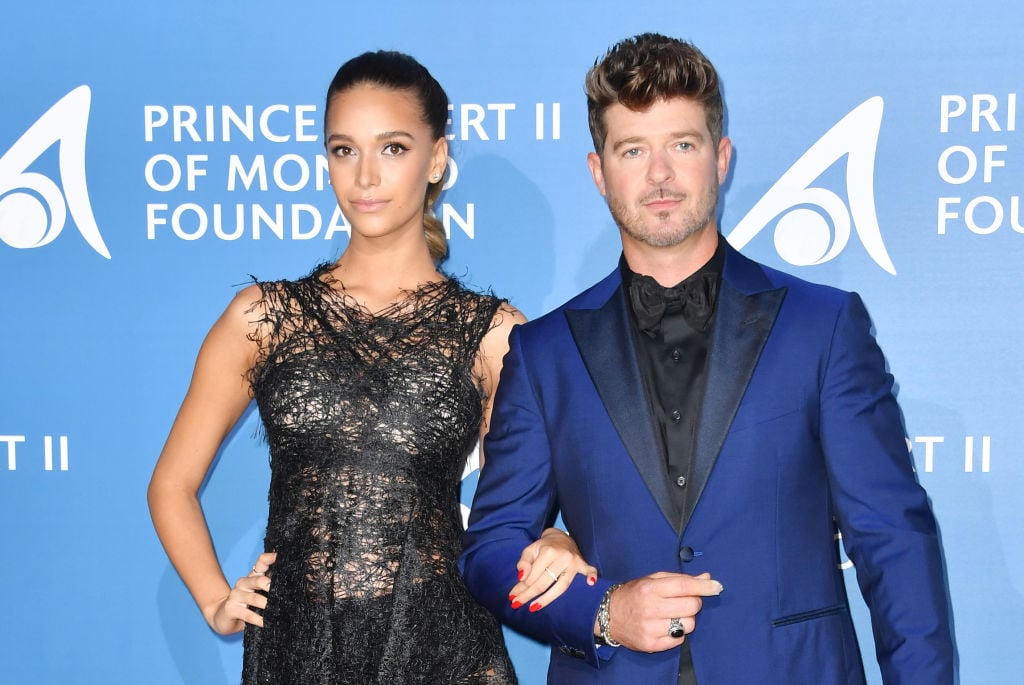 So, who is the young woman who has stolen Robin Thicke's heart? April Love Geary is a model who has been in the business since she was a teenager. The model isn't shy about her love for Thicke. She often posts photos of the two of them on exotic vacations. Many thought Thicke's relationship with Geary was just a rebound that wouldn't last long, but almost four years later, the couple is preparing to walk down the aisle.
Robin Thicke and Paula Patton's divorce
Thicke and actress Paula Patton divorced after 10 years of marriage. They were together a total of 21 years. Patton filed for divorce in 2014, citing irreconcilable differences. Patton and Thicke met when they were just teens. She once joked with E! News they met "100 years ago." The high school sweethearts first met at a Hollywood dance club in 1991, when she was 15 and he was 14. Patton said Thicke asked her to dance "and the rest is history" reports E! News.
Robin tried to win Paula back
Thicke had a tough time accepting that things with Patton were coming to an end. In 2014, he made an album and named it Paula, hoping his effort would convince the love of his life to come back. Unfortunately, his attempts were in vain. Thicke later admitted he's now embarrassed by the album. "What I thought was romantic was just embarrassing," said Thicke in a 2015 interview with The New York Times.
Going public
Thicke and Geary made their first public appearance back in 2015 at the Cannes Film Festival. They first began dating a few months after Thicke's separation from Patton. Many were talking about the couple's 18-year age gap, and Geary wasn't thrilled with the chatter. She took to Instagram to address her haters. "We're out here living while most of y'all are still bothered by an age gap," she wrote.
Robin Thicke and April Love Geary's engagement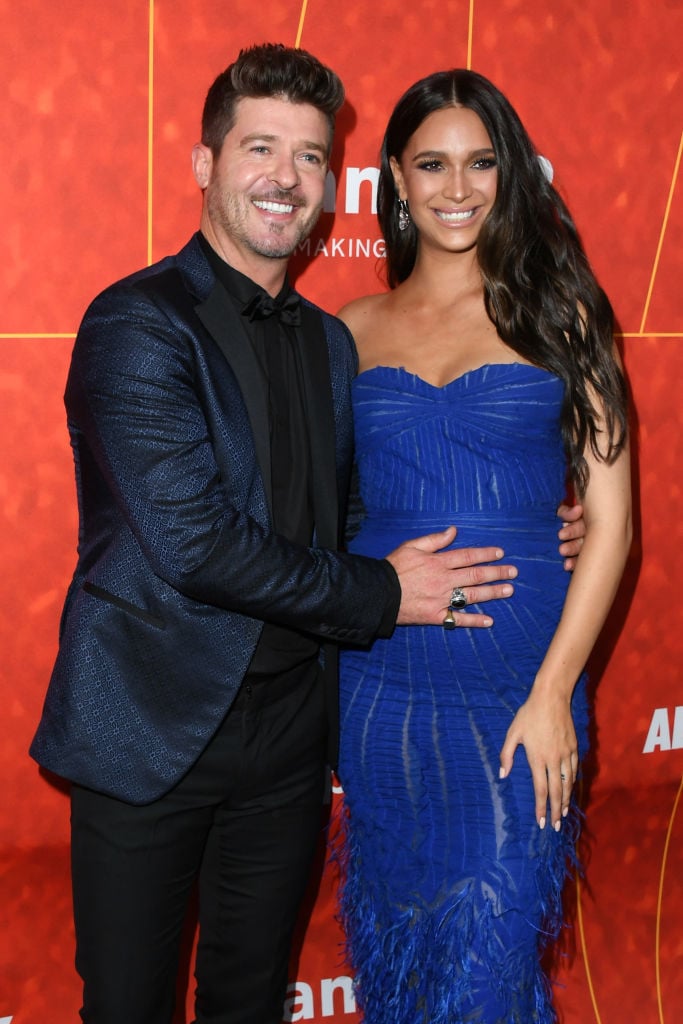 On Christmas eve 2018, Thicke popped the question. Geary announced the engagement on Instagram, captioning the photo, "Yes Yes 1000x Yes." This will be Thicke's second marriage and Geary's first.
Family of four
The couple has one child together and another on the way. During an Instagram Story Q&A Geary revealed she had a miscarriage before giving birth to their first child, Mia, reports E! News. After someone asked her if the possibility of a miscarriage scared her, Geary shared her story. "I had one before Mia," said Geary. "But I'm not scared, worrying or stressing out too much isn't good for the baby. Life happens, and we can't control everything." Thicke also has a son named Julian with his ex-wife, Patton.
How Robin Thicke and April Love Geary met
Thicke and Geary first met in 2014 at a party in Malibu. The model admitted on her Instagram that she was "rude" and "bratty" to Thicke when they met each other, reports Daily Mail. "Four years ago, I met this guy at a party in Malibu and I was so rude and bratty, but he still saw something in me and somehow eventually fell in love with me," she posted.
Check out The Cheat Sheet on Facebook!