How Did Sofia Vergara and Joe Manganiello Meet
Sofia Vergara and Joe Manganiello are one hot Hollywood couple. She is a funny actress known for her work on Modern Family while he played a dashing werewolf on True Blood as well as a beefcake stripper in the Magic Mike films. Vergara and Manganiello have been together for a few years now, and many fans might be wondering: How exactly did these two lovebirds meet? Read on below to find out the answer and learn more about this beautiful pair.
Sofia Vergara and Joe Manganiello met in 2014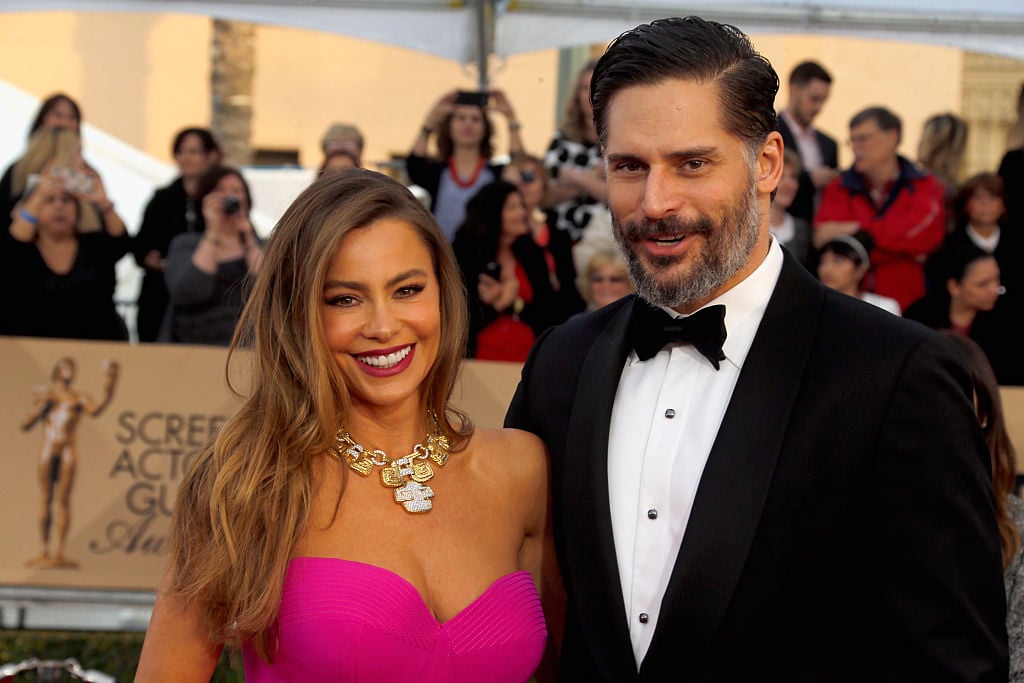 Vergara and Manganiello first met each other on May 2014 at the White House Correspondents' Dinner. Although Vergara was engaged to businessman Nick Loeb at the time, a photo surfaced on the internet of Manganiello checking out her backside.
As it turned out, Vergara called off her engagement to Loeb that same month and, not long after, began seeing Manganiello.
When asked about the famous picture later that year, Manganiello admitted that he was, indeed, checking out the stunning Latina. He said: "What am I supposed to do? I'm not going to apologize… Yeah, I totally got busted."
He also revealed that the two of them started talking after dinner. "We had talked, I guess, or kinda bumped into each other but we didn't start dating until she was single," Manganiello shared. "She had a boyfriend at that time, so I probably could've gotten into a fight for doing that. I'm not trying to start a fight at the White House."
Vergara and Manganiello went public with their relationship in August 2014. The couple even moved in together at the end of the year.
Joe Manganiello proposed to Sofia Vergara in a special way
In December 2014, a mere six months after they started dating, Manganiello decided to propose to Vergara. He also recited a speech all in Spanish for his Colombian-born partner.
According to Manganiello, the proposal was a very romantic occasion. He shared with Haute Living: "I proposed to her on Christmas Eve… When you know, you know, and we knew right away—like, very quickly. We had this big bay window [that I opened up], and the sun was going down pink over the mountains and over the bay, and I had this ring… I had a whole speech prepared in Spanish. I proposed to her on one knee in Spanish with the sun going down. It was awesome."
The pair got married in November 2015 in Palm Beach, Florida, with 400 people in attendance. Afterward, Vergara and Manganiello went on their honeymoon in Turks and Caicos.
Do Sofia Vergara and Joe Manganiello have children together?
Vergara and Manganiello do not have children together.
However, Vergara has one son named Manolo, who was born in 1992 in Colombia. When Vergara was 18, she married her high school sweetheart, though the couple divorced in 1993.
Vergara ended up being her son's primary caregiver and he moved with her when she went to the United States. She ended up being both a working woman as well as a single mother, and her son grew up to be a nice young man. Manolo even walked his mother down the aisle during her wedding to Manganiello.
"When people compliment me on him, on how well mannered, how charming, funny and well-behaved he is, it makes all the sacrifices worthwhile," she once told People.
These days, Manolo also seems to be following in his mother's footsteps. He has appeared in Head & Shoulders commercials with her as well as played a role in her 2015 film Hot Pursuit.
As for whether Vergara and Manganiello want to have children together in the future, the 47-year-old actress shared that it could happen in the future.
"My husband is younger than me and he wants kids so we're trying to figure out what we're going to do," she told The Edit. "The idea of doing it all again doesn't scare me but, hey, it's not like it's going to happen naturally, is it?"