How Did Steph and Ayesha Curry Meet?
Steph Curry is one of the most notable players in the NBA right now. His shooting accuracy is unparalleled and he was the only player in the NBA to unanimously be voted as the Most Valuable Player for the Golden State Warriors.
While his career has been very impressive, he is not the only person in his household who has had good fortune with their career. His wife, actress Ayesha Curry, has had some minor roles in a few sitcoms before she became a huge star on the Food Network with her hit show: Ayesha's Home Kitchen.
So, how did a Food Network star end up marrying a world-famous basketball star? Here is what we know about how Steph and Ayesha Curry met.
When did Ayesha first meet Steph Curry?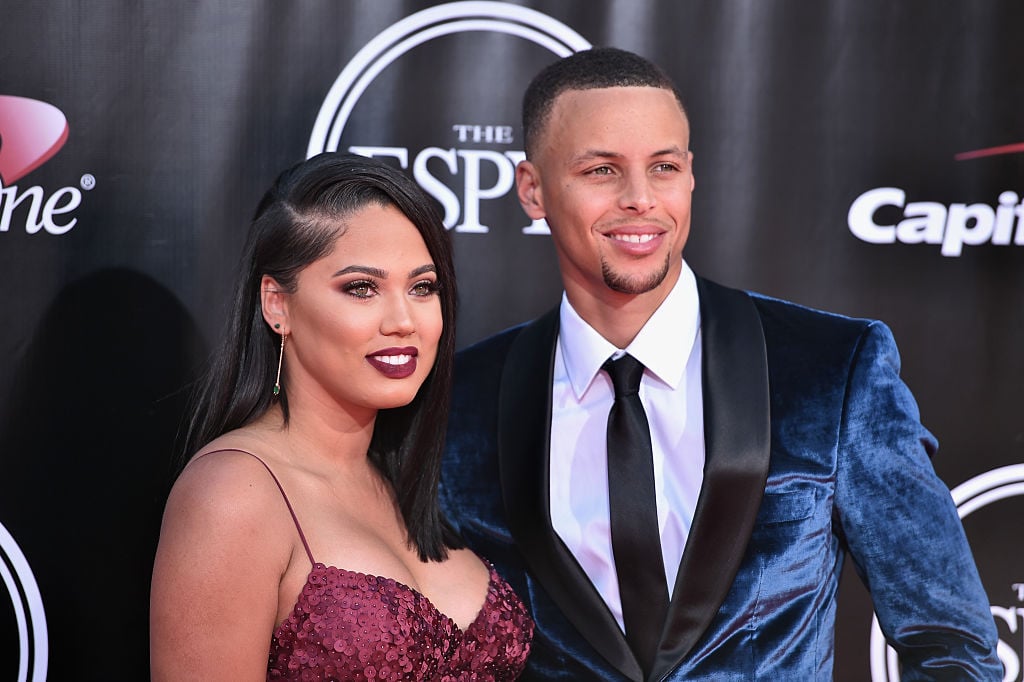 Steph and Ayesha actually met when they were both just teenagers. They had attended the same church with nothing more in common than the fact that they both had big dreams of one day leaving their hometown of Charlotte, North Carolina and becoming famous. The didn't date each other while they were attending the same church. In fact, even back then, Steph Curry was known for his skills on the basketball court and at the time, Ayesha had said that she wasn't into athletes because most of them had an arrogant personality.
Ayesha had once told People,that while she did notice Steph when they were younger, she never thought that she actually had a chance with him. "He was the cute boy at church that all of the girls were obsessed with," Ayesha had said. "So I made the generalization that maybe he wasn't for me."
Love didn't come easy for Steph and Ayesha Curry
A few years later, after they had both grown up and left home to pursue their careers, Steph and Ayesha had reconnected while Ayesha was living in Los Angeles. She admitted that the first time he asked her out, she had turned him down. But she eventually decided to go on a date with him and was quickly glad that she had made that decision. Steph was not arrogant like she thought he would be, instead, she described him as being "funny and silly."
The two continued to date for a while and Ayesha was a little bit heartbroken when she told Steph that she loved him but he didn't say it back. She cried over it for a little bit, but the couple was able to hash everything out. He apparently did realize her loved her because just three years later, in 2011, they were getting married.
Do Ayesha and Steph Curry have any kids?
Ayesha and Steph have three kids. In 2012, they welcomed their first daughter, Riley. They welcomed their youngest daughter Ryan into the world in 2015. And their newest addition, a son named Cannon, was born in 2018.
Many people are familiar with their oldest daughter, Riley. When she was just two years old, she showed the world that she shared her parents love for being in front of the camera when she took over two of her dad's press conferences after his game. The audience was more interested in watching her run around pretending to be sleepy than they were in listening to what her dad had to say about the game he just played.
While Ayesha and Steph knew each other since they were kids, it took both of them a little bit of time before they realized that they actually belonged together. We are just glad that the two were able to finally realize it because they have become one of the cutest celebrity families of our time.