How Did Taylor Swift And Selena Gomez Become Friends?
If you're familiar with pop music, you know who Taylor Swift's best friend is: Selena Gomez. The two have been close for over a decade. And now, they're opening up more than ever before. Here's how these two musicians became friends.
Taylor Swift and Selena Gomez are great friends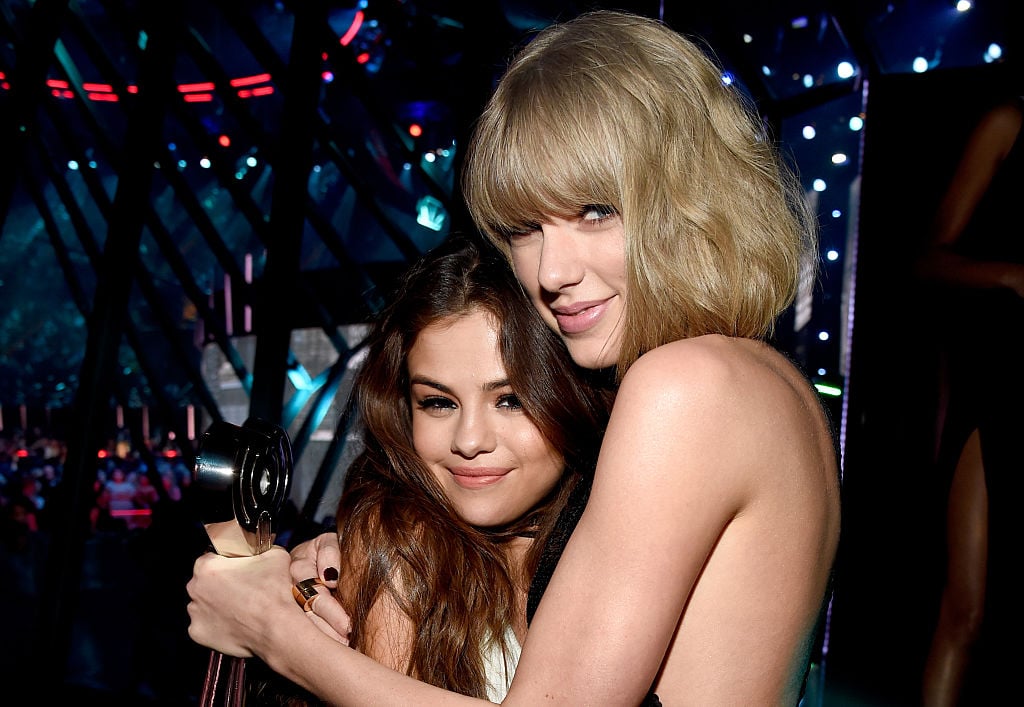 There have rarely been two popstars who are so often linked. Gomez and Swift have been thought of as industry besties for over a decade now. And they've done everything together, from winning awards together to performing at one another's shows and appearing in Swift's "Bad Blood" music video together.
Of course, they've done all this while growing up together in the public eye. So it makes sense that they would have a lot in common. And they've stuck with each other through it all. So how did their friendship come to be?
How did they meet?
While Gomez grew up on the Disney Channel, Swift entered the limelight a little later. And in 2008, both were rising stars, who crossed paths while dating brothers. As you'll recall Swift briefly dated Joe Jonas, while Gomez was in an on-again, off-again relationship with younger brother, Nick.
Gomez is a few years younger than Swift, so she was able to look up her to while they dealt with teenage fame. "We both went through s*** at the same time," Gomez told the Wall Street Journal in a recent interview. "She taught me a lot about how I should be treated at a young age."
Gomez says they 'clicked instantly'
It wasn't long before they were best friends. "We clicked instantly and, man, that was my girl," Gomez said. And over the years, they have continued to be there for one another, especially in difficult times.
"There has always been this quality of sisterhood, and I don't say that in a basic way," Swift said. "I knew from when I met her I would always have her back. In my life, I have the ability to forgive people who have hurt me. But I don't know if I can forgive someone who hurts her."
Here's how Swift has supported Gomez
Not only has Swift been there for the Rare artist in public, but she is a great friend behind-the-scenes. "She has showed up for me in ways that I would have never expected. Flown in because I was hurt and was going through something. Stuff that was going on with my family," said Gomez.
She continued, "It's been proven year after year and in every moment of my life that she is one of my best friends in the world. We don't agree on everything, but we respect each other with everything."
Gomez has done the same for Swift
And this certainly isn't a one-sided friendship. This past year was a great one for Swift musically. However, she also has been entwined in a battle for her master recordings with Scooter Braun and her former label, Big Machine Records. And Gomez has supported her, on social media and off.
"I meant what I said in my post," Gomez said of her November Instagram Story. She continued to praise her friend. "[Taylor] is exactly who she is. She speaks up. I don't know a lot of people that would. I would be scared. Terrified, in fact." Clearly, this is a friendship that's been tested — and has thrived.