How Did Tupac Shakur Die?
Tupac Shakur is recognized today as one of the greatest rap legends from the 1990s. He gained a lot of fans at a young age thanks to his honest rap lyrics about inner city life and social inequalities. Unfortunately, as many people know today, Shakur's burgeoning career was tragically cut short in 1996.
However, some fans might be wondering: How exactly did Shakur die? Was it accidental death or something else? Here's what we know about the young rapper's death?
Tupac Shakur's early life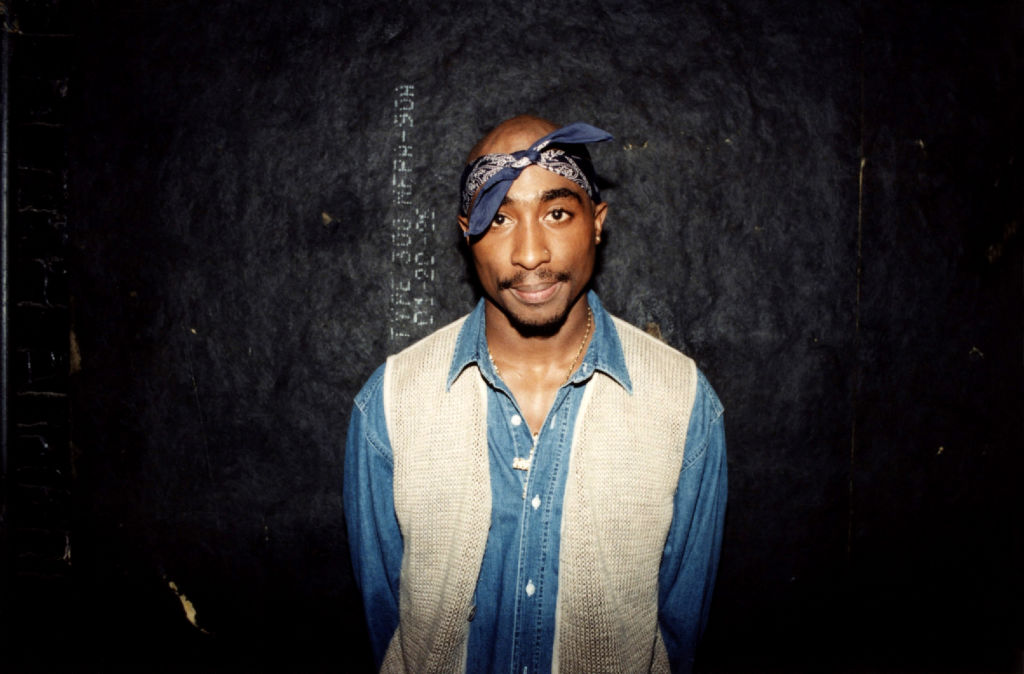 Shakur was born on June 16, 1971. His mother, Afeni, was an admitted member of the Black Panther Party.
When she was pregnant with Shakur, she was in prison for charges of conspiracy against the United States government for allegedly planning bombings around New York. Afeni was acquitted a month before Shakur was born.
As a kid, Shakur lived in New York City before moving to Baltimore, Maryland. Shakur attended Baltimore School for the Arts, where he became close friends with Jada Pinkett Smith. In his later years of high school, he and his family moved to a suburban town near San Francisco, California.
Growing up, Shakur was very interested in performing arts. He was a part of drama clubs and attended poetry classes, which would no doubt help his career later on.
Tupac Shakur's rise to fame
Shakur's hip-hop career took off in the early 1990s. He started out working with the hip-hop group Digital Underground before landing a record deal with Interscope Records.
Shakur's debut album, 2Pacalypse Now, came out in 1991. Although the album did get some attention, he did not gain much mainstream success until he released his second album, Strictly 4 My N.I.G.G.A.Z…, in 1993.
Shakur's following two albums, Me Against the World and All Eyez on Me, would go on to be widely regarded as the rapper's best releases of his career. They contained songs like "Dear Mama," "How Do U Want It," and "California Love" – all of which ended up being certified platinum.
Aside from being a successful rapper, Shakur had an up-and-coming acting career as well. He appeared in films like Poetic Justice (1993) and Above the Rim (1994). It has also been said that he read for the role of Mace Windu in Star Wars Episode I: The Phantom Menace.
How Tupac Shakur's life ended at the age of 25
On September 7, 1996, Shakur was in Las Vegas, Nevada, for a boxing match at the MGM Grand Casino. He and his entourage, including the head of his record label, Suge Knight, was caught on tape getting into a scuffle with a man from the Compton Crip street gang.
Hours later, the pair headed to a nightclub. However, while their car stopped at a red light, a white Cadillac came by and several shots were fired at Shakur and Knight.
Four shots were said to have hit Shakur, though at least 12 were fired overall. Shakur was immediately transported to the University Medical Center of Southern Nevada. Doctors performed emergency surgery on him, which ended up saving his life that night.
Unfortunately, Shakur would not live for long. He eventually passed away on September 13, 1996 — six days after the shooting. His body was cremated the next day.
No one has been arrested in connection with Shakur's murder, and this case remains unsolved. Nevertheless, there have been theories about who could have been Shakur's murderer. Many fans believe that the shooting was done by Crip members as revenge for the fight that took place at the MGM Grand Casino.
A number of people also believe that Shakur could still be alive, though these reports have simply been branded as conspiracy theories and nothing more.