How Did Whoopi Goldberg Become Moderator on 'The View'?
Whoopi Goldberg has been moderator on 'The View' for over a decade now. Here's how she got started on the hit show.
Watching The View on ABC, you might get the feeling — given her confidence and comfort level — that Whoopi Goldberg has been there forever. But it hasn't been quite that long. In 2019, she's celebrating her 12th year on the air as a co-host of the hit daytime show.
Over that time, Whoopi has always acted as the show's moderator. According to Jenny McCarthy, who worked on The View for one eventful year as a co-host, the moderator position is one Whoopi takes seriously.
"There was a war between Barbara and Whoopi about Barbara wanting to moderate," McCarthy said in Ladies Who Punch. "Barbara would shuffle to Whoopi and say, 'Can I moderate, please?' And Whoopi would say no."
Given the angling Walters did behind the scenes in those days (circa 2014), you can see why Whoopi might have wanted to make a point. Besides — and you can't stress this enough — Walters hired Whoopi to moderate The View. Here's how Whoopi's run began.
Whoopi took over for a departing Rosie O'Donnell in '07.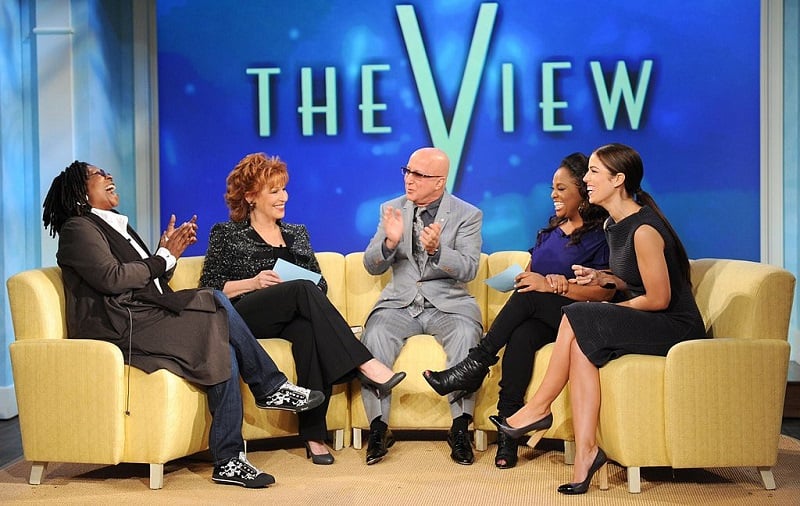 In Ladies Who Punch, Rami Setoodeh also detailed rise and fall of Rosie O'Donnell on The View. In 2006, the comedian and actress took over moderator duties from Meredith Vieira. But she didn't even last a full year. By April 2007, Rosie was gone (off to Oprah's network).
That opened the door for Whoopi, who took the lead on the show in fall '07 for the 11th season. By then, she'd been a film and TV star (and producer) for decades. Since stepping into the moderator role, she hasn't left the job since.
Following the departure of Walters in 2014, O'Donnell returned to the show for part of the 18th season. But working with Whoopi as a co-host clearly didn't suit Rosie. "Whoopi Goldberg was as mean as anyone has ever been on television to me, personally, while I was sitting there," she said.
But Rosie had plenty of good to say about her as well. "She's a minority, feminist, smart, funny, groundbreaking legend who is black in America. I'm never going to not have respect for Whoopi Goldberg," she said in Ladies Who Punch. "But that was a painful experience."
In 2019, Whoopi remains the show's indispensable host.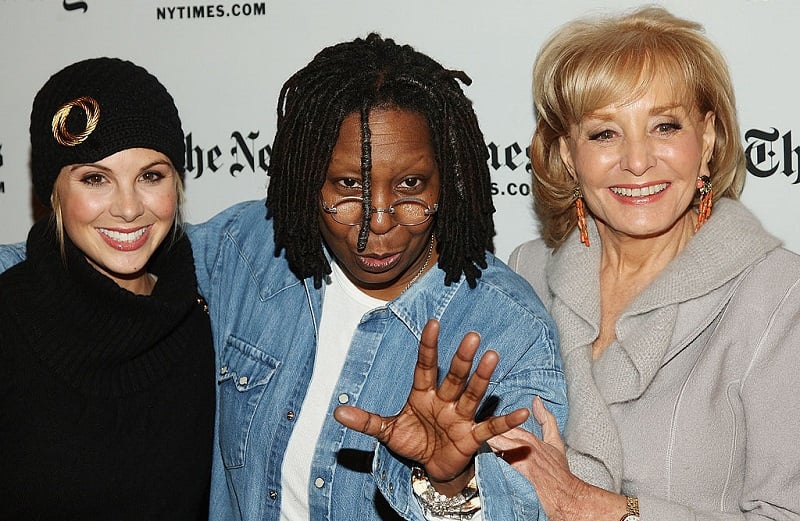 As we've written before, Whoopi is probably the one co-host of The View that the show can't do without. As Rosie noted, Whoopi brings a well-roundedness the other co-hosts don't have.
Where others lack her hipness (Ana Navarro), experience on TV (Abby Huntsman), levelheadedness (Meghan McCain), or comedic abilities (Sunny Hostin), you don't go wondering about "what ifs" with Whoopi.
So how long will she stay on? Fans certainly hope she sticks around for the election year ahead, but it will be her call. We know one thing: If she comes back for another round at The View, she'll be paid better than anyone else on the show.
Check out The Cheat Sheet on Facebook!