How Did Will Smith Become Famous?
Is there anything that Will Smith can't do? He raps, he acts, he's got a ridiculously beautiful family, and now he's granting wishes as the genie in Disney's live-action adaptation of Aladdin.
Smith has come a long way since bursting onto the scene in the late 1980s. So just how did he become so famous and the superstar he is today?
West Philadelphia born, born and raised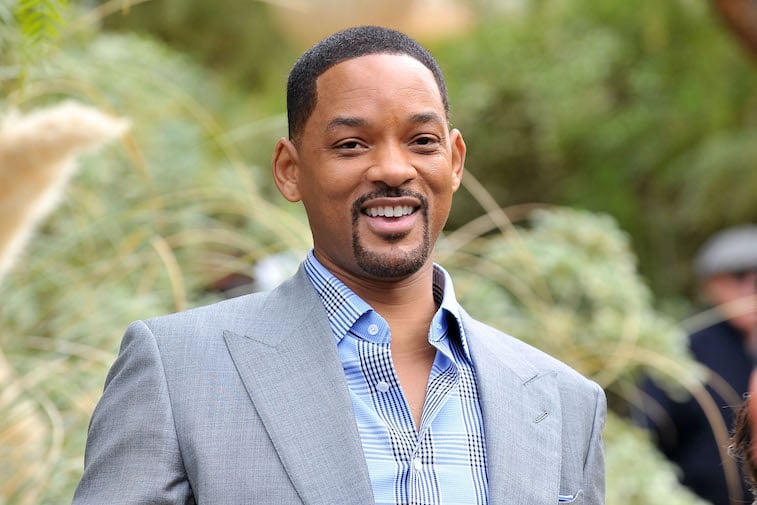 Those aren't just the lyrics to The Fresh Prince of Bel Air. Smith was actually born and raised in Philadelphia with his three siblings. His mom was on the school board and his father was a refrigeration engineer.
The future actor went to a Catholic private elementary school before moving on to Overbrook High. Smith was admitted to MIT even though he never applied. His mother's position on the school board and his high SAT scores were enough and Smith says, "they needed black kids."
But Smith says he never had any intentions on going to college and knew he wanted to pursue a career in music.
At the age of 16, Smith joined together with Jeff Townes to form DJ Jazzy Jeff and The Fresh Prince. The two separated themselves from the typical rap fare and rapped about the teenage life in songs that weren't laced with profanity.
The two found success with their debut album hitting the Billboard Top 200. Smith became a millionaire before he even turned 18. No wonder he didn't want to go to MIT!
The best was yet to come
Smith's success as a rapper only set him up for what was to come. In 1990, Smith starred in the NBC show The Fresh Prince of Bel-Air. The show became a massive hit and lasted six seasons. To this day, the show remains a cultural mainstay and you'd be hard-pressed to find someone from the '90s who couldn't rap the show's theme song or do the Carlton dance.
The show ended in 1996, but again, it was only bigger and better for the rapper. After Smith left the show, his movie career exploded.
A movie about aliens made him a star
Fresh Prince may have made Smith a household name, but his movie career made him millions. In 1996, the actor starred in Independence Day, where he helped defend the world against an alien invasion. The following year, Smith starred opposite Tommy Lee Jones in another alien film, Men in Black. He followed that up in 1998 with Enemy of the State.
By the early 2000s, Smith was one of the most bankable stars in Hollywood. The actor made this quite clear when he racked up eight consecutive $100 million + films at the box office. Beginning with Ali in 2001, every film that he made until Hancock in 2008 brought in at least $100 million at the box office.
He didn't forget his roots
Smith got his roots in music and he never forgot where he came from. Throughout his acting career, he continued to release new music. Smith became known just as much as a musician as he was an actor.
Shortly after leaving Fresh Prince, Smith had a hit with "Just the Two of Us." Men in Black made "Men in Black" the song and "Will 2K" regular fixtures of the radio rotation. Smith's last original album came in 2005 with "Lost and Found."
Smith proved that he still had what it takes when "Switch" hit number 7 on the Billboard charts, making it his third-highest single on the charts.
In 2018, Forbes ranked Smith as one of the top ten highest paid actors in Hollywood. The actor is set to appear in Aladdin later this year. Bad Boys 4 and Bright 2 have recently been announced.