How Did Zooey Deschanel And Jonathan Scott Meet?
Actress Zooey Deschanel is known for her work in the popular series New Girl as well as box office hits like Failure to Launch (2006), Yes Man (2008), and 500 Days of Summer (2009). More recently, Deschanel has also been in the news for her relationship.
The actress is in a new relationship with Property Brothers star Jonathan Scott. Many fans are definitely curious about Deschanel's new romance, especially how the unsuspecting couple met.
Zooey Deschanel recently announced a divorce from her ex-husband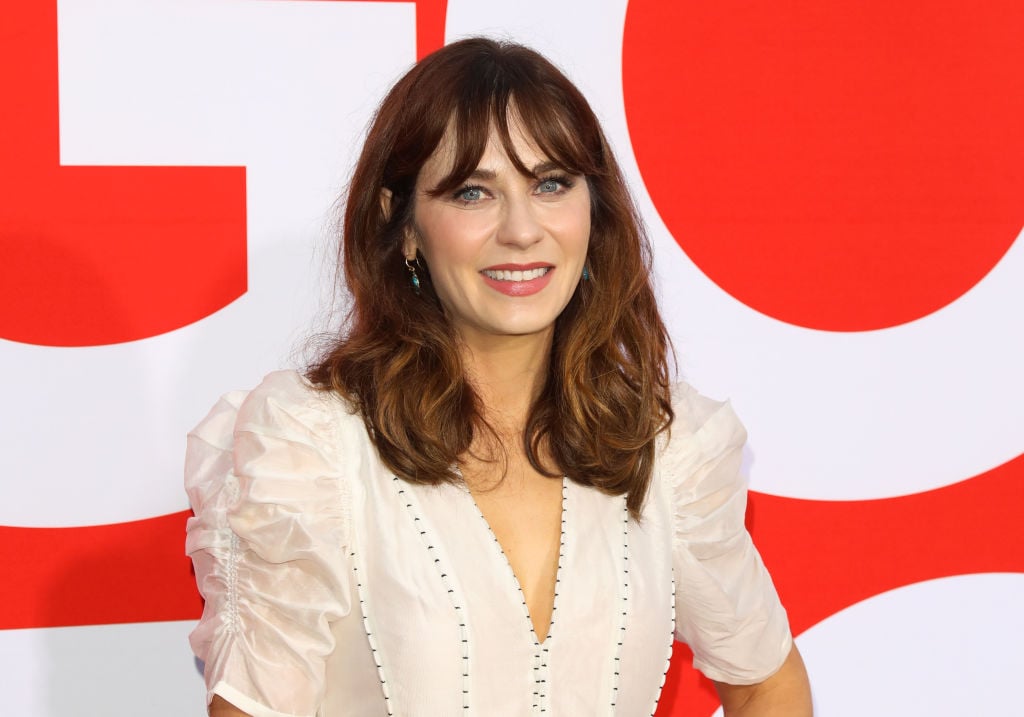 Deschanel married producer Jacob Pechenik in 2015. The couple has two children together: Elsie (b. 2015) and Charlie (b. 2017). Aside from their kids, Deschanel and Pechenik also have a subscription business together called Lettuce Grow, which helps people grow food at home.
On September 6, 2019, Deschanel and Pechenik announced that they were splitting up. In a statement released, the couple said: "After much discussion and a long period of contemplation we have decided we are better off as friends, business partners and co-parents rather than life partners. We remain committed to our business, our values and most of all our children."
Pechenik also told Hollywood Life that their divorce is "amicable" and that he is "happy."
Zooey Deschanel met Jonathan Scott last month
According to reports, Deschanel met her new beau while filming an episode of James Corden's Carpool Karaoke. They were joined by Deschanel's sister, Emily Deschanel, as well as Scott's brother, Drew Scott.
Jonathan Scott said of the experience: "It's sometimes a little weird when you just get thrust on camera with people you've never met before, but we just clicked."
He also shared that he and his brother were taken aback by the Deschanel sisters' musical talent, but the two pairs of siblings seemed to have a blast. Drew Scott later posted a photo on Instagram to commemorate the experience.
Zooey Deschanel and Jonathan Scott's relationship is 'new and fun'
Zooey Deschanel was first spotted out with Jonathan Scott on September 13 — just a week after announcing her split from Pechenik. A source told E! News that Deschanel and Scott are not too serious yet because they "are still in the getting to know each other phase."
The insider continued: "She seems excited about him and that it's new and fun. They have a lot in common and it has surprised her that they have so many things to talk about. They are always laughing."
Another source shared with People that the two stars "bonded over shared love of music." The insider also commented on the distance in their relationship: "He lives in Las Vegas, so they've seen each other in L.A."
While Deschanel broke up with Pechenik just recently, Scott actually broke up with his previous girlfriend, Jacinta Kuznetsov, a year ago. Since then, he had been looking for a new relationship, telling People: "As comfortable as I am being single, nothing beats sharing your happiness with someone you love."
He was open about having specific criteria for his new girlfriend as well, saying that he wanted someone who is kind, outgoing, and active. Scott also wanted a girl who likes dogs and does not take too many selfies.
It seems that Scott must have found what he was looking for in Deschanel. He recently told Us Weekly that he was seeing someone new and referred to Deschanel as "special."
Scott said: "It's definitely special for me because I am the guy who raises the bar in what I'm looking for in a partner. I was caught a little off guard. It was definitely a pleasant surprise."