How Different Carrie Underwood Will Look the Next Time You See Her
Country music superstar Carrie Underwood shared news in November 2017 that she fell outside of her Nashville home and suffered a broken wrist. However, her accident was more severe than she had previously let on. In a New Year's letter to her fan club members, Underwood explained that she is now willing to talk about why she won't look quite the same the next time you see her.
Here's what we know about her injuries and how different she will look when we see her again — including the most recent update from the singer herself on her fall (page 6).
Underwood revealed there's more to the story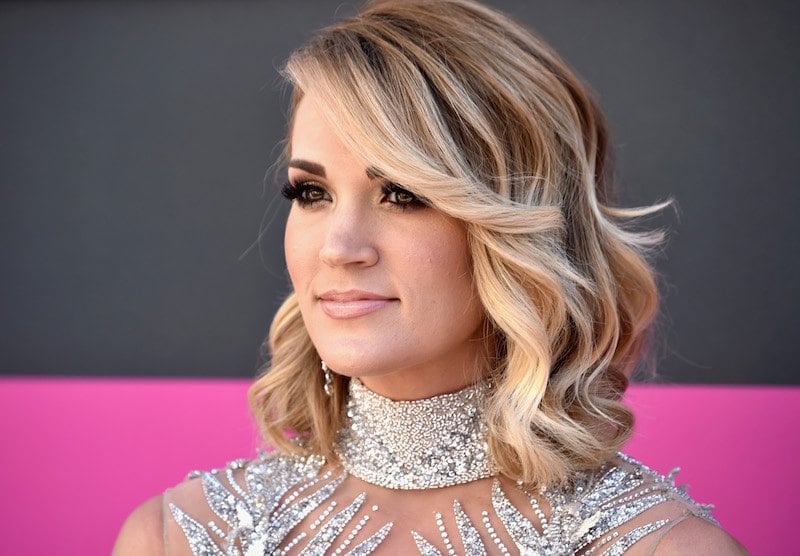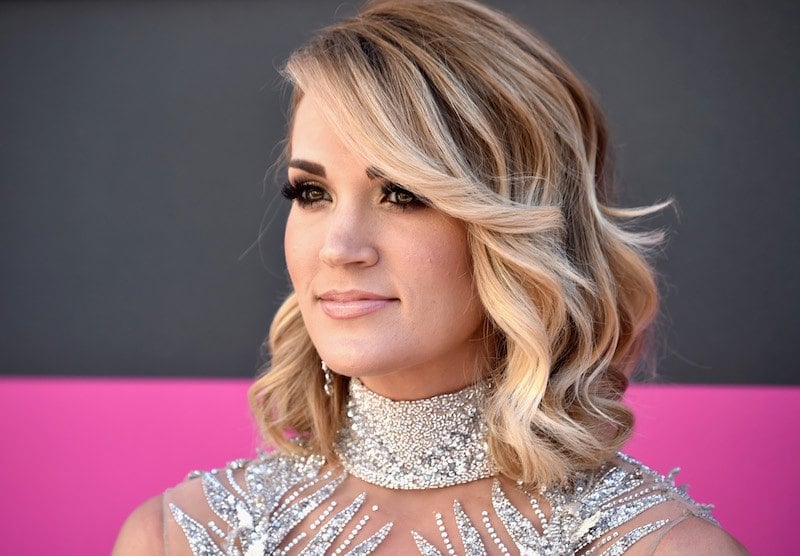 In a year-end post to her faithful fans, Underwood revealed that not only did she hurt her wrist but she also injured her face when she fell.
"There is also another part of the story that I haven't been ready to talk about since I have still been living it and there has been much uncertainty as to how things will end up," she wrote. "It's crazy how a freak random accident can change your life. In addition to breaking my wrist, I somehow managed to injure my face as well."
Next: She revealed that her injury required a surprising amount of stitches.
She had surgery that required stitches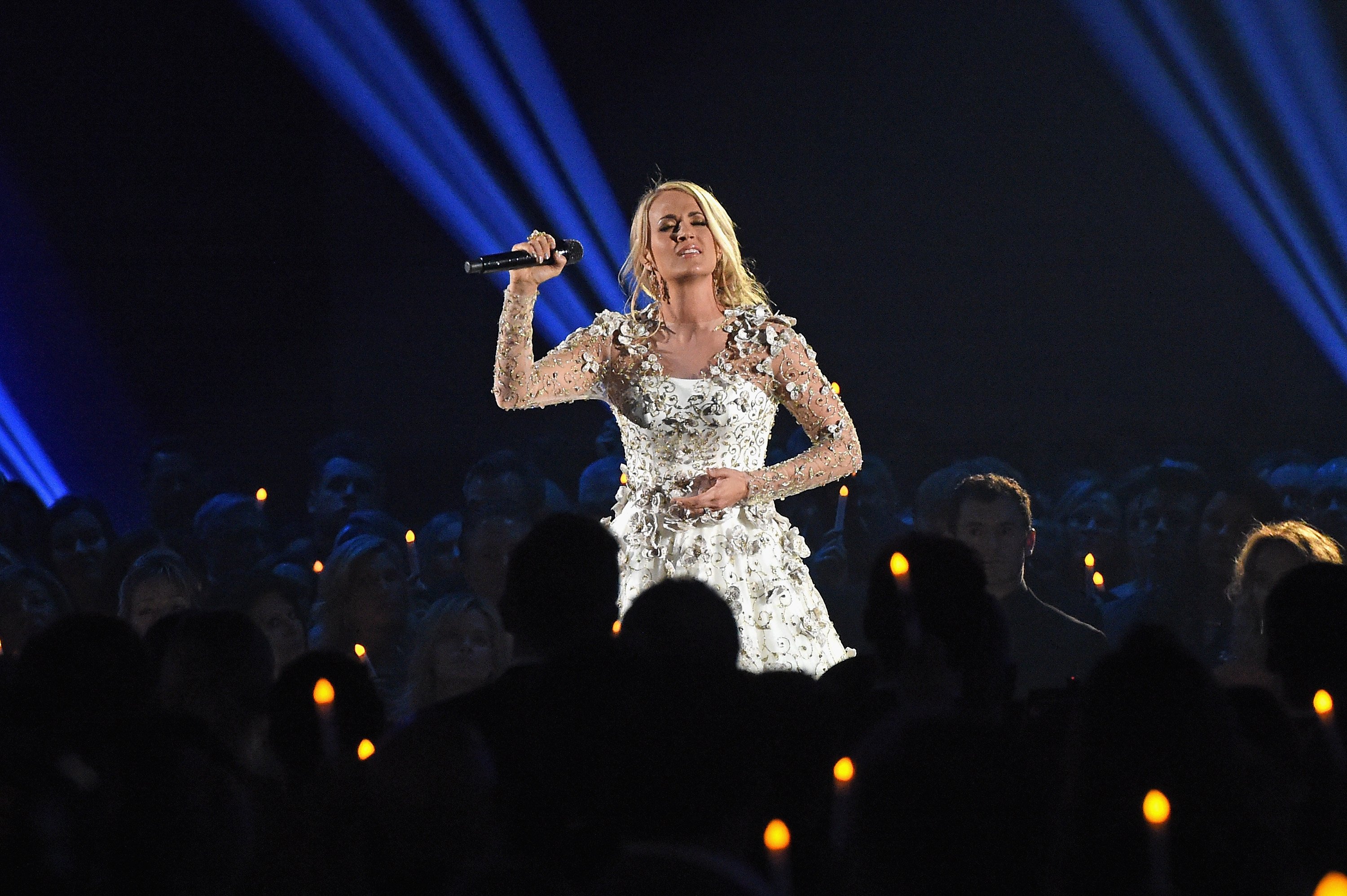 The "Before He Cheats" artist went on to state that her facial injuries were so severe they required dozens of stitches.
"I'll spare you the gruesome details, but when I came out of surgery the night of my fall, the doctor told Mike that he had put between 40 and 50 stitches in," Underwood said, referring to her husband, retired NHL player Mike Fisher.
Next: She released a photo of her face, but with a catch.
The singer covered up on social media
After the singer's admission, social media users realized why her face was almost completely covered in a late-December Instagram post.
"When in five degree weather, wrap your @caliabycarrie scarf around your neck and face…you keep warm AND look like an awesome winter snow ninja!" read Underwood's caption for a photo of her covered face.
Next: A more revealing photo shows Underwood still looking great!
Underwood looked 'great' in photo post-op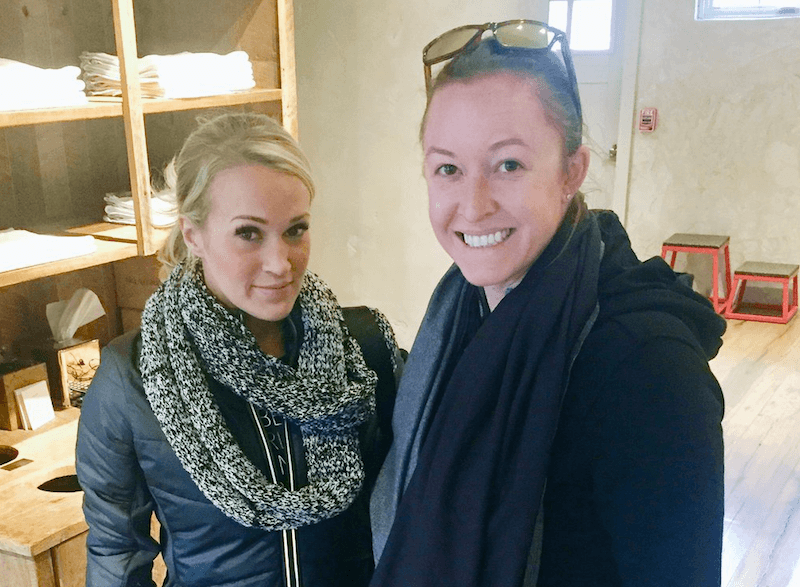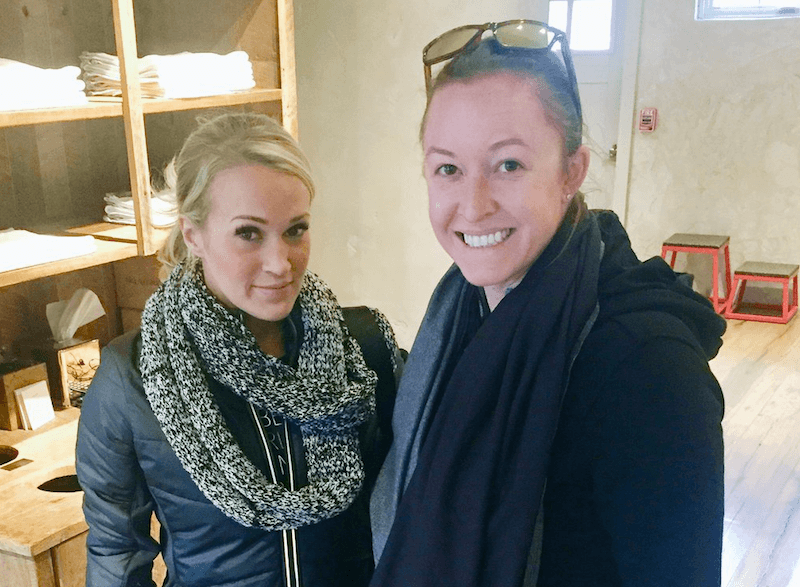 So how different will the star look next time we see her? Well, at least one person took a photo with her and didn't notice any change.
In fact, Below Deck alum Adrienne Gang thought Underwood looked "great" when she saw her working out in a gym at a resort. The Bravo star spoke to Us Weekly about their encounter on Dec. 12.
I had no idea she got hurt prior to meeting her. She had a wrist brace on, but I didn't think much of it until I saw the headlines after I posted our picture together. She looked great and seemed to be in great spirits. I didn't notice anything amiss on her face. Simply, she looked lovely.
Next: The pledge she made to herself and her fans.
After everything, she is 'grateful'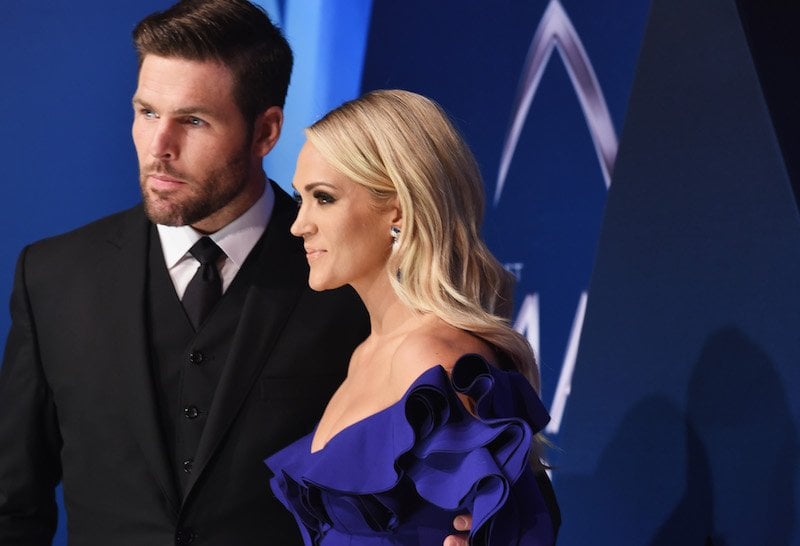 Underwood concluded her post by letting her fans know that she is "grateful" after what happened and wanted to be honest with everyone about any change they notice in her appearance.
I honestly don't know how things are going to end up but I do know this: I am grateful. I am grateful that it wasn't much, much worse. And I am grateful for the people in my life that have been there every step of the way. I am determined to make 2018 amazing and I want to share things with you along the way. And when I am ready to get in front of a camera, I want you all to understand why I might look a bit different.
Next: Here's the latest update on her injury, including the actual X-ray.
Underwood updated fans on her recovery
In late January, Underwood updated fans on her recovery and revealed that she is on the mend by sharing an X-ray of her wrist.
"Last check up on the old wrist this morning!!" she wrote in her Instagram post. "Thanks, Dr. Wurth and my PT angel, Renee, a.k.a. 'Bulldog' for fixing me up!!! 😉 I'm good to go!"
The image shows a small metal plate and screws in the star's wrist. We're sure it's painful, but we are happy that she is getting better and healing up.
Next: Will we have to wait until April to see her in public again?
Next public appearance?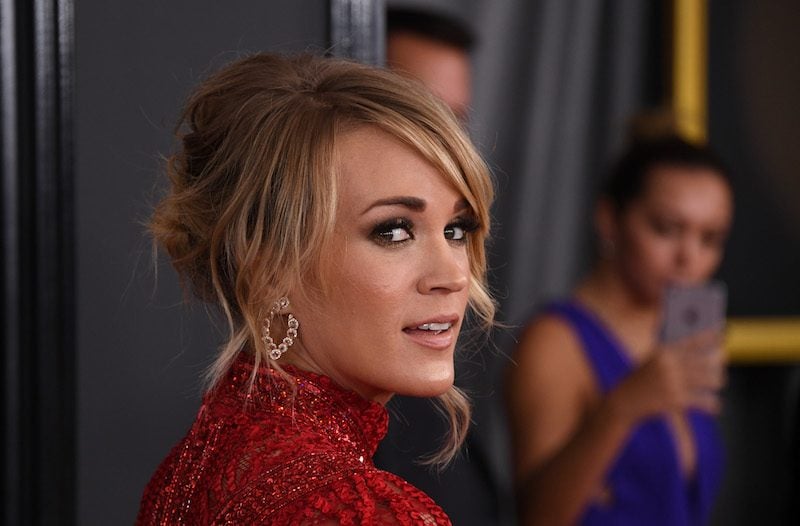 It's unclear exactly when Underwood's next public appearance will be, but the next major country music event is the Academy of Country Music Awards, which will be held on April 15, 2018.
Next: Underwood, unfortunately, makes the news for more bad luck.
More recent bad luck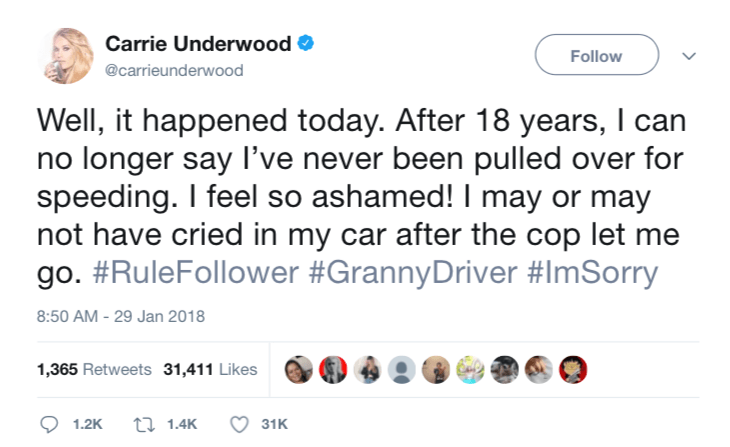 Unfortunately, Underwood had some more recent bad luck. In late January, she tweeted out to her fans that for the first time in her life, she was pulled over by a police officer for speeding. She appears to have cried after the incident, but it sounds like the cop gave her a break.
She's since released a new music video
While Underwood has stayed largely under the radar over the past few months, that doesn't mean she hasn't been working hard or spending time in the studio. She recently released a powerful new music video for her song with Ludacris, "The Champion."
The power ballad served as a backdrop during the 2018 Super Bowl, as well as this year's Winter Olympic Games. In the music video, a montage of inspiring figures, including athletes, teachers, and members of the #MeToo movement, are featured.
The video sends an inspiring message, but many were too focused on Underwood's appearance in the clip to notice. For those curious, the video was reportedly shot before Underwood's accident.
Next: This selfie also got people talking. 
Underwood shared another selfie that also covers half her face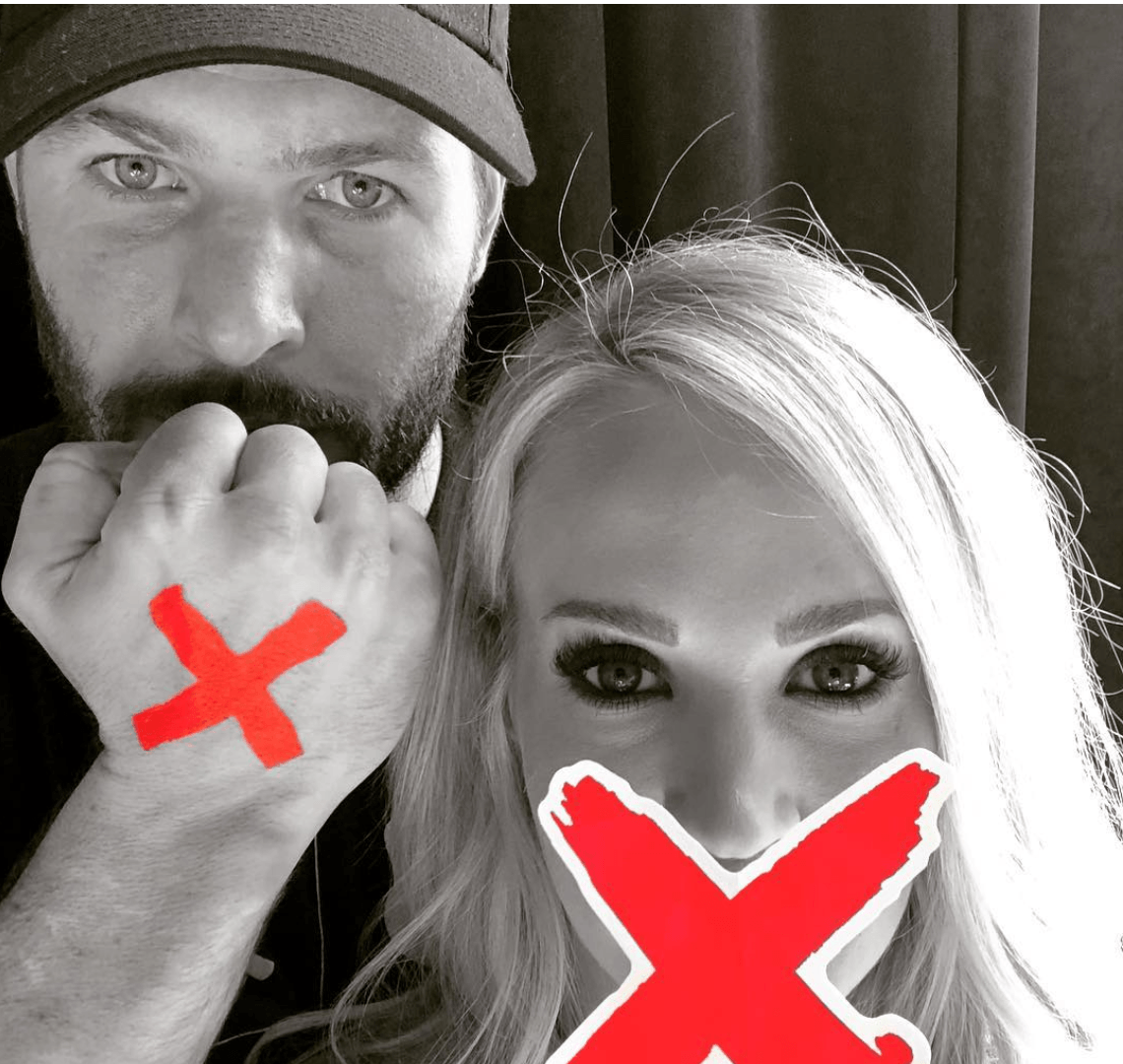 Underwood got people talking when she shared another selfie on her Instagram that also keeps her face partially hidden. In February 2018, the country singer posted a photo of herself and her husband staring at the camera while holding red X's over their mouths.
"Together, we're in it to end it! Help us shine a light on modern-day slavery," she wrote in the caption of the Instagram photo, supporting the End It movement against human trafficking.
Next: Here's when we'll definitely see the singer on stage again. 
The singer has confirmed another high-profile performance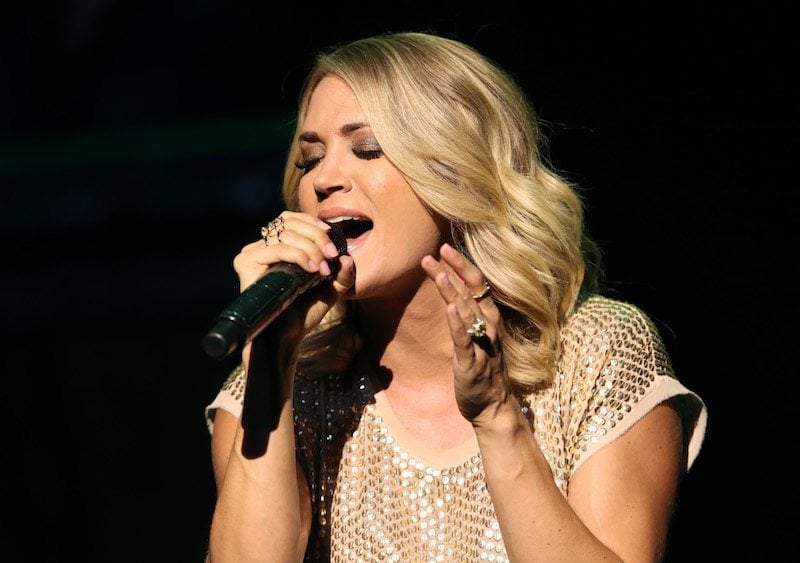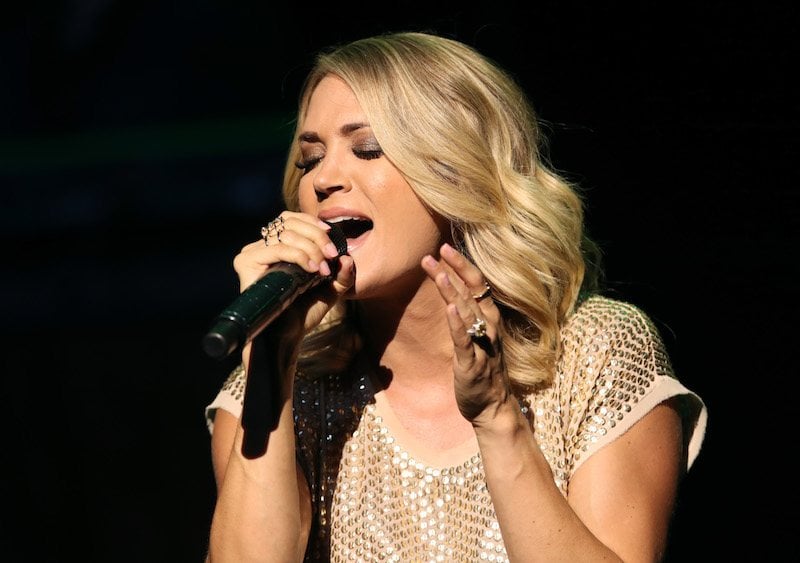 We now know that Underwood is planning to make a comeback to the spotlight sooner rather than later. In addition to potentially showing up at April's ACM's (although that has yet to be confirmed), the singer  will be taking the main stage at Nashville's CMA Fest in June 2018.
Underwood will be one of the biggest headliners of the festival, alongside some of the other huge stars in country music. Of course, there's always a chance that Underwood will make more public appearances prior to the fest, but this is the first officially confirmed performance fans have heard of since her fall.
Underwood finally shares first photo of her face post-fall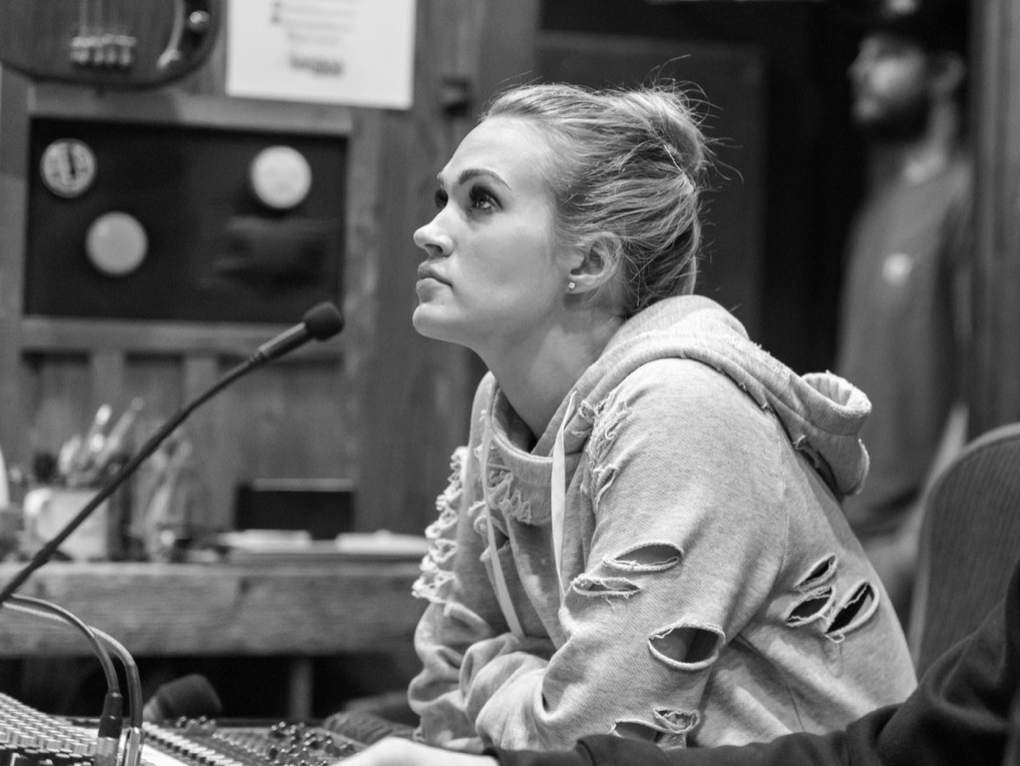 Underwood finally shared the first photo with her face visible in April 2018. In the photo, she's in the studio sitting in front of a microphone. Whether the picture was meant to address rumors of her appearance post-fall or to hint at new music was initially unclear.
But the photo sent fans into a frenzy, with many questioning the significance of the photo. They didn't have to wait long to find out though — it seems Underwood was hinting at new music, as she dropped her newest single, "Cry Pretty," on April 11, 2018.
Follow Michelle Kapusta on Twitter @philamichelle.
Check out The Cheat Sheet on Facebook!