How Do Prince William and Kate Middleton Give Their Kids a Normal Life?
When people imagine royal life, they paint quite a picture in their minds. Although Kate Middleton and Prince William may live in a palace, it doesn't necessarily mean that they are not living a life just like the rest of us. The royal couple makes it known that they do a lot of things for themselves, such as cook their own meals, binge-watch their favorite television shows, and play outside with their children.
Even though all three of their kids are little princes and princesses, with Prince George even being a future king, Will and Kate are adamant about the fact that they want their kids to have a "normal" life. So, how do they do this?
Princess Diana did the same thing for her boys
Years ago, William's mother, Princess Diana, famously wanted to give her children a normal upbringing. She had them stand in line for fast food, go to regular schools, and even play at London parks.
Although they had a nanny to care for them during the times when Diana and Prince Charles just couldn't be there, Diana made no secret of the fact that she wanted her children to experience life just like anyone else, and not grow up with a sense of entitlement or superiority.
William and Kate are very down to earth
The couple met and started dating during their college days at the University of Saint Andrew's in Scotland. William was one of the first royals to marry a "commoner," someone who did not have any other ties to royalty. Kate grew up in the Village of Bucklebury and was the daughter of a hardworking mother and father.
She went to school, played sports, and experienced what could be called a "normal" life.
Prince George does not know he is a future king
Prince George does not even know that he will one day be the ruling monarch of the United Kingdom! William and Kate have decided to wait until he is a little older to tell him what his future entails.
Chances are, they do not want to allow him to let it go to his head, and they want George to enjoy life as a child rather than being focused on the fact that he will one day be king.
They do not stress to their children that they were born into royalty
William and Kate don't make it into a huge deal for any of their children that they are part of the royal family. While we are sure that the children know Will and Kate have very busy schedules, the parents allow their children to have a life just like any other children their age.
They play with regular toys, have strict rules, and interact with their peers. In fact, William and Kate can often be seen dropping the children off at school in the morning and picking them up later in the day when time allows, just like any other parents.
The children do not live a lavish life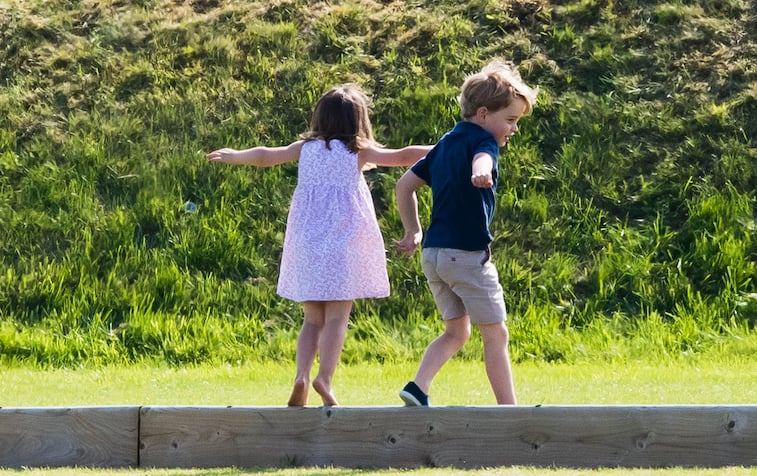 Just like any other parents do, Kate and William do not allow their kids to have or do whatever they want. They certainly put restrictions on the things that their kids have, and the Cambridge children are not spoiled by any means. Kate and William want them to experience a normal life, just like they both did growing up. As such, Kate can often be seen with her kids out and about in the city of London.
She loves being a mom and does not rely on the nanny for everything. This is extremely beneficial to the children, as it will allow them to grow up experiencing all aspects of what life is about!