How Does David Arquette Feel About Co-Parenting With Ex-Wife Courteney Cox?
David Arquette is known for acting, wrestling, and being married to Courteney Cox for 11 years. Cox, recognized worldwide for her television roles as Monica Geller on the NBC sitcom Friends and Jules Cobb on the ABC sitcom Cougar Town, is also famous for her role as Gale Weathers in the horror film series Scream. That's where she met her now-ex-husband Arquette. The two actors, now divorced for several years, still have to co-parent their daughter Coco, who is 16 years old. How does Arquette feel about their relationship?
David Arquette and Courteney Cox met while shooting 'Scream' together and got married in 1999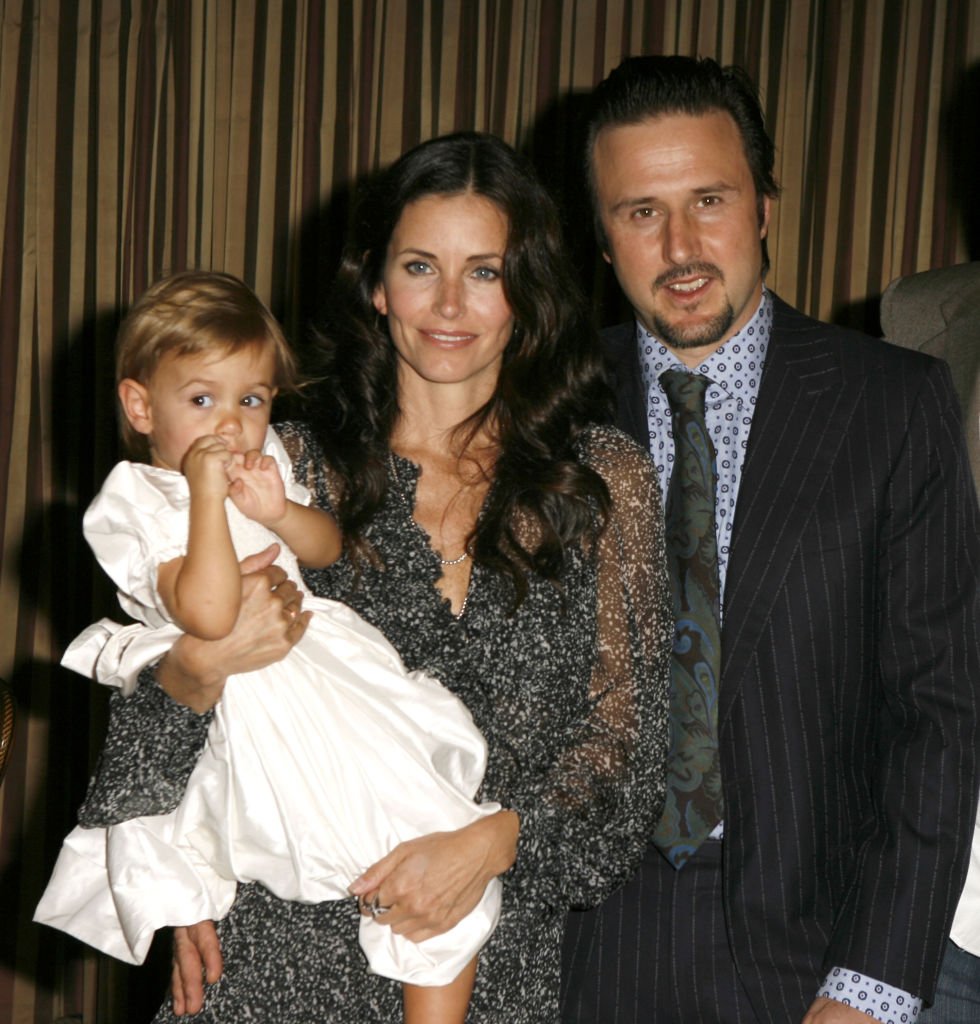 Arquette and Cox met each other in 1996, while the actors were filming the original Scream movie. He has portrayed Deputy Dewey Riley throughout the franchise, while Cox played local news reporter Gale Weathers.
Arquette described their first meeting — at a Scream pre-party — to In Style; they flirted and for him, it was love at first sight.
"… but not for her," Arquette told the publication. 2 years later, Arquette proposed, and they got married in San Francisco in 1999. Cox's Friends castmates attended the ceremony — along with Brad Pitt, Patricia Arquette, and Nicolas Cage.
Then, in 2003, the couple formed their production company, Coquette. After struggling through multiple miscarriages, Cox gave birth to her daughter, Coco in 2004. 
The couple remained together for several more years, but eventually divorced. In 2010, Arquette explained the breakup was in part due to his unpredictability as well as Cox's tendency to be more of a mother to him than a wife.
In an interview with Howard Stern, Arquette said of Cox: "She doesn't want to be the mother to me anymore." 
"There are a lot of things that David likes to do completely the opposite things I do … I don't want to inhibit him in his life," Cox said at the time (per InStyle). "He really is a very gregarious guy, he's very outgoing. I'm much more of an introvert."
David Arquette and Courteney Cox didn't have a bitter divorce after their marriage ended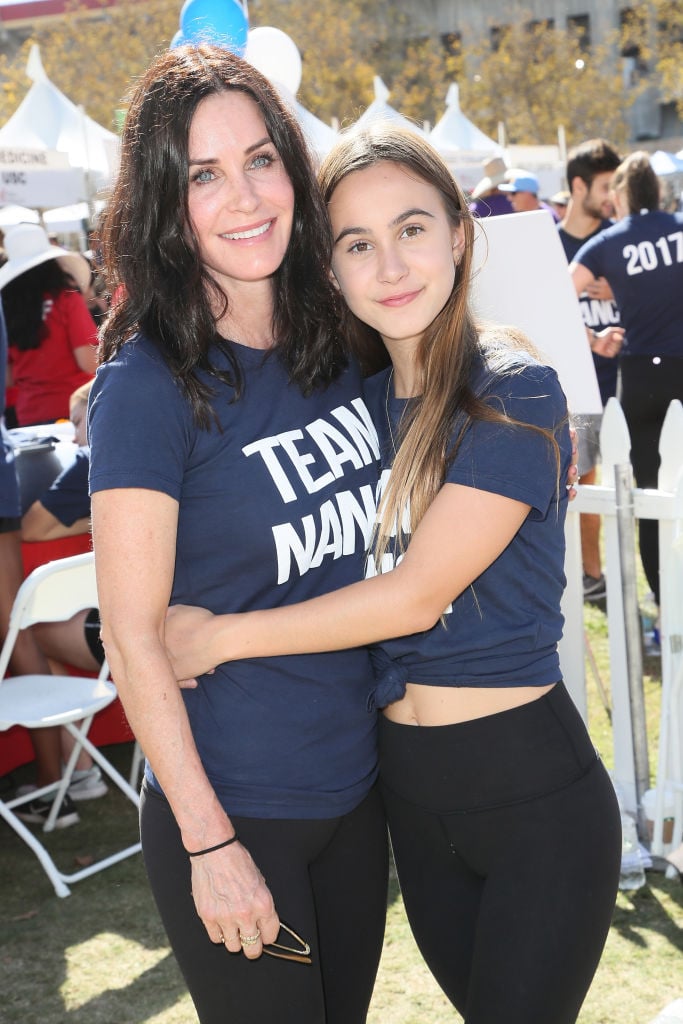 After a nearly 2-year separation, the couple officially divorced in 2013, determined to be loving parents to their daughter. In an interview with Closer Weekly, Arquette explained their sensitive approach to divorce and co-parenting. The actor explaiend that the process doesn't need to be nasty:
Divorce is so painful for everybody involved – it's a waste of time and money to fight. Anybody who's going to put on boxing gloves when they get a divorce is making the wrong move.
Arquette believes he and Cox have respect for each other.
"No matter what people go through, you still have a child together," he said.
The celebrities are both dating other people in 2020
Cox has previously described Arquette as her "best friend" — so it sounds like they kept up a positive relationship, even post-divorce.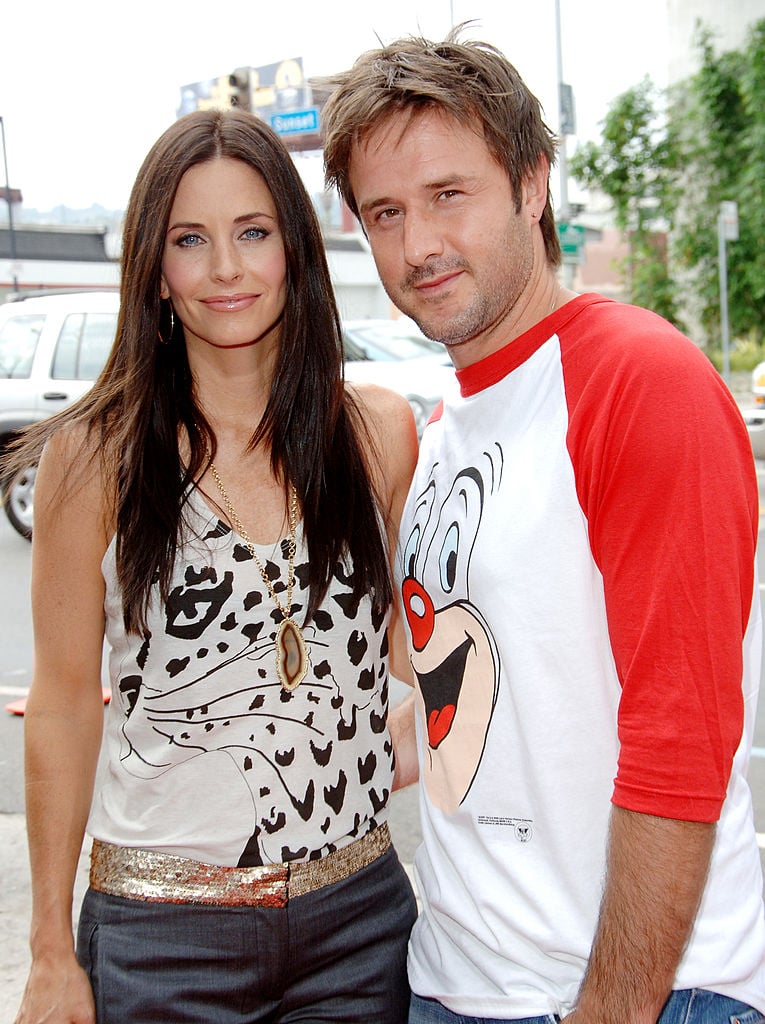 Cox and Arquette's friendship remains intact — and they will soon film Scream 5 together.
Cox wrote about reprising her role of Gale Weathers in an Instagram caption.
"I can't wait to see this face again," Cox wrote — accompanying a photo of the iconic Scream mask.
Both Cox and Arquette have moved onto new relationships since their divorce. Cox has been with the frontman of the band Snow Patrol, Johnny McDaid, since 2013.
However, in a July 2020 Instagram post, Cox revealed the couple have not seen each other for 133 days due to the COVID-19 pandemic and travel restrictions. 
"COVID sucks," she wrote in the caption. "Happy Birthday J." Cox finished it off with: "I miss you madly."