How Does Drew Barrymore Feel About the Song SZA Named After Her?
Drew Barrymore might not be the first name someone thinks of when they think of people who inspire artists like SZA.
Drew Barrymore might not be the first celebrity name someone thinks of when they think of people who inspire artists like SZA, but the actress's name was the basis of one of her most popular songs.
Barrymore has had an impressively long career filled with countless twists and turns. However, her on-screen persona helped inspire young SZA to strive to be something different. As such, an unusual bond formed between the two. 
A tale of two performers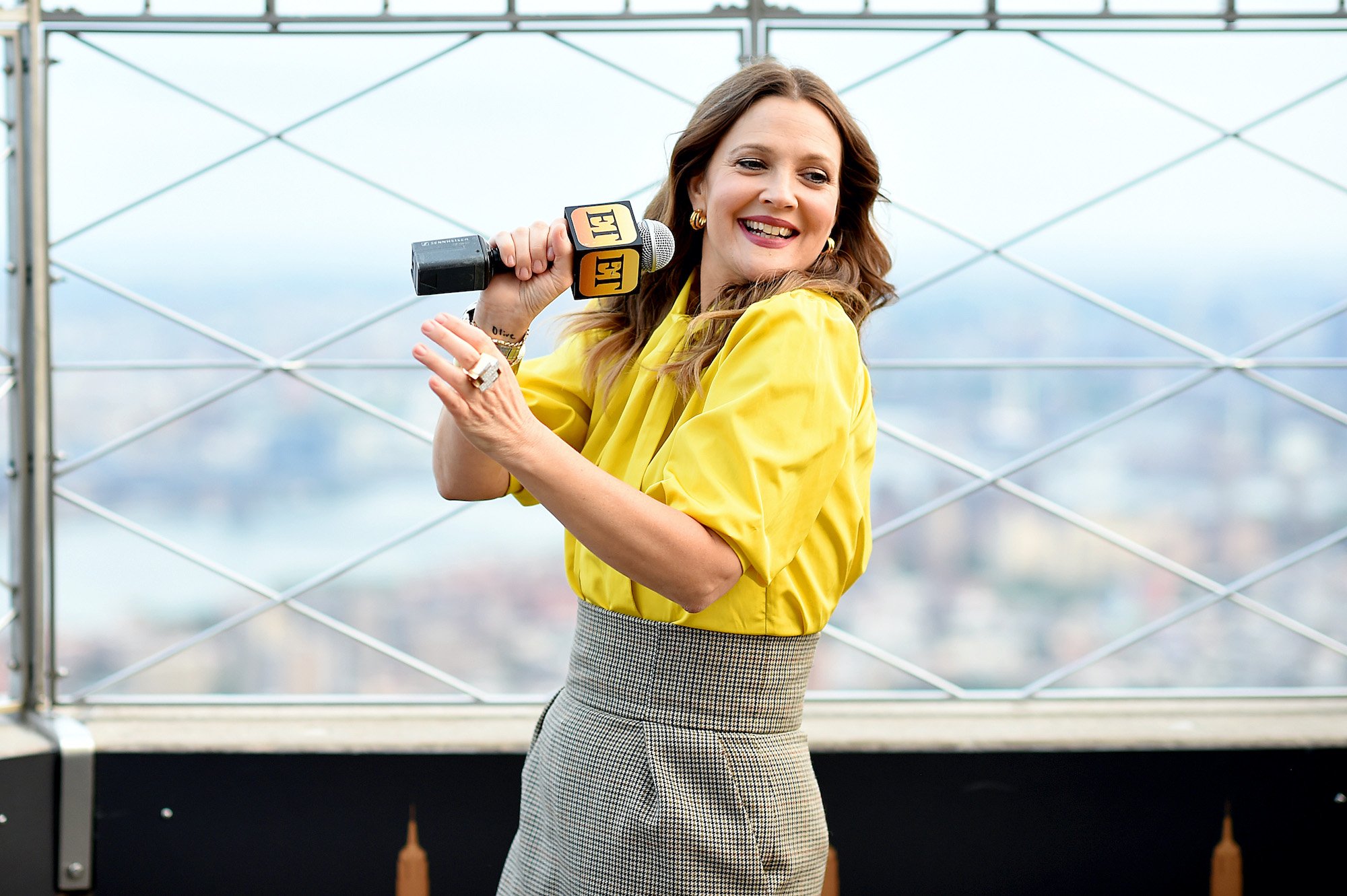 RELATED: How Many Movies Has Drew Barrymore Made With Adam Sandler?
According to Britannica, Barrymore was a breakout star when she was barely old enough to speak. Part of a family that is long considered Hollywood royalty, she reached superstardom as a young girl after appearing in ET. However, as she approached her teenage years, Barrymore opened up about how fame, Hollywood, and the predatory system that enables them made her go into a darker place of drugs and excess at just 13 years old. 
Luckily, Barrymore got out of that lifestyle early, and before long, she was back to headlining major motion pictures instead of tabloid headlines. Fast forward many years, and Barrymore is the type of female celebrity that a young generation can look up to as motivation for things to get better. SZA was one of these fans. 
Already popular when the song came out, SZA's CTRL made her one of the hottest names in music. However, the song named after Barrymore had an especially personal meaning to the singer. 
Drew Barrymore on SZA
Appearing on The Tonight Show, where The Roots introduced the lifelong actress with the song "Drew Barrymore" by SZA, she couldn't help but beam about the fact that she inspired a song. Before the interview even began, Barrymore thanked the band for the unique musical selection. 
"Thank you for playing SZA, who is so awesome," Barrymore said. "I Instagrammed me mouthing the words to her song called 'Drew Barrymore,' which is crazy!" 
When Jimmy Fallon asked if it was the first time someone named a song after her, Barrymore wasn't sure. 
"I don't know," she replied. "I've seen weird about me my whole life, but that to me is, like, the top."
Barrymore has been under scrutiny since she was just a child. However, now a name that was once synonymous with her rocky past and childhood seems to be one that's held in high regard to artists, musicians, and other performers alike. 
SZA speaks extensively about why the actress inspired her on many occasions, too. According to her, it's less to do with Barrymore as a person and more to do with the types of quirky characters she became known for as she entered adulthood. 
SZA on Drew Barrymore
SZA spoke with USA Today about why she wrote the song, to begin with. According to her, it came from feeling unseen when she wants to be.
"['Drew Barrymore' is] about being at that (crappy) house party and seeing girls who have very nice hair and new clothes and sweep the guys you wish were compatible with off their feet. I started thinking about every movie that you see Drew in. All her roles are this amazing, kind girl who is misunderstood but just wants to be loved."
According to an interview with The Huffington Post, she wrote the actress to tell her about how she inspired her through her work. She equally inspires Barrymore. SZA is one of the most popular up-and-comers in music, thanks in part to her candid but relatable lyrics that draw from a place that many could relate to. 
It's easy to hear these earworms and only think about their musicality, but when SZA writes a song, it's never about words plucked from the depths of her mind. They all tell a story about how she got here, why she sings the lyrics she does, and how it molded her into the woman she is today.